The Badminton Federation of Nigeria (BFN) grassroots badminton training programme – Shuttle Time – training landed in Ilorin the Kwara State capital for the 2023 Harmony State version
This two-day train the trainers event was held at the indoor Sports Hall of the Kwara State Stadium, Ilorin. This training event was powered by CSED (Community Sports and Educational Development) Initiative, who are the grassroots partners of the BFN.
The training programme involved twenty-eight P.E. Teachers and one hundred and two students are drawnawn from various secondary schools across Kwara State. The Shuttle Time programme is a Badminton World Federation (BWF) initiative that aimsim to take the game of badminton to the schools and to the grassroots.
This is in order to introduce badminton to children and young persons at the grassroots level, as well as discover and develop hidden talents in schools.
Shuttle Time is one of the few grassroots sport events in the world that involve students and their teachers learning the basic skills of a sport together at the same venue.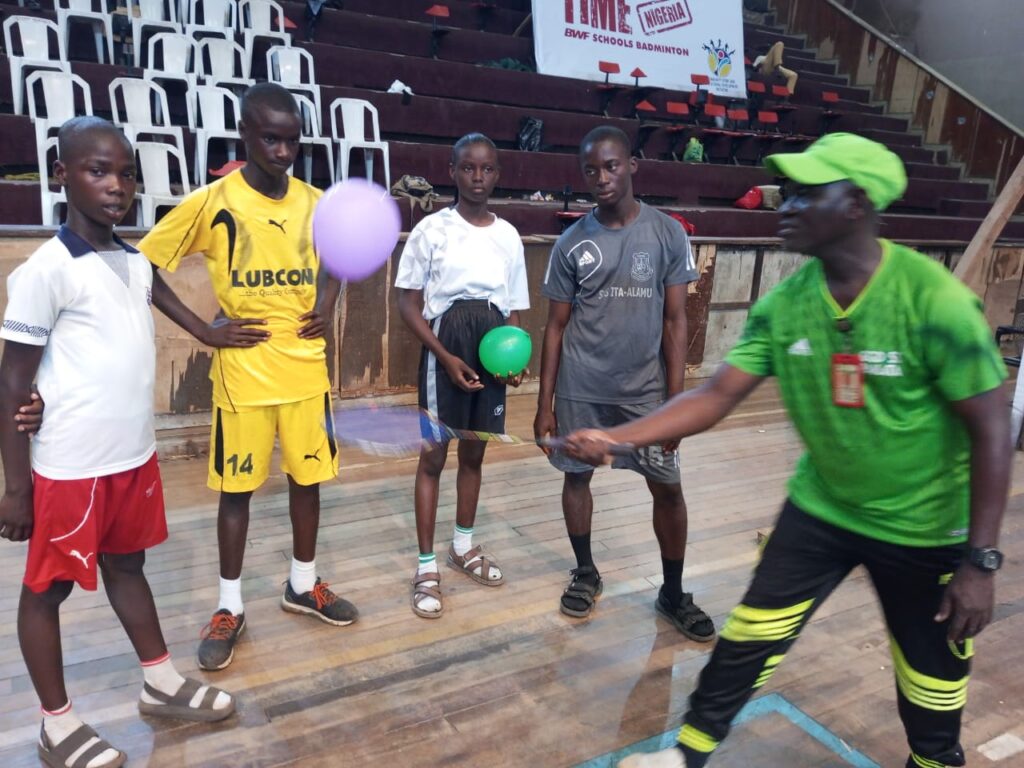 The Kwara State Governor was represented by the Executive Chairman, Kwara State Sports Commission, Bola Mogaji, and he commended the participants for their conduct, advising them not to derail from their focus.
He reiterated the determination of the State government to always support sports at different levels because, sports bring people together, empower people and it has the potential of improving the economy of the athletes, the State and the country as a whole.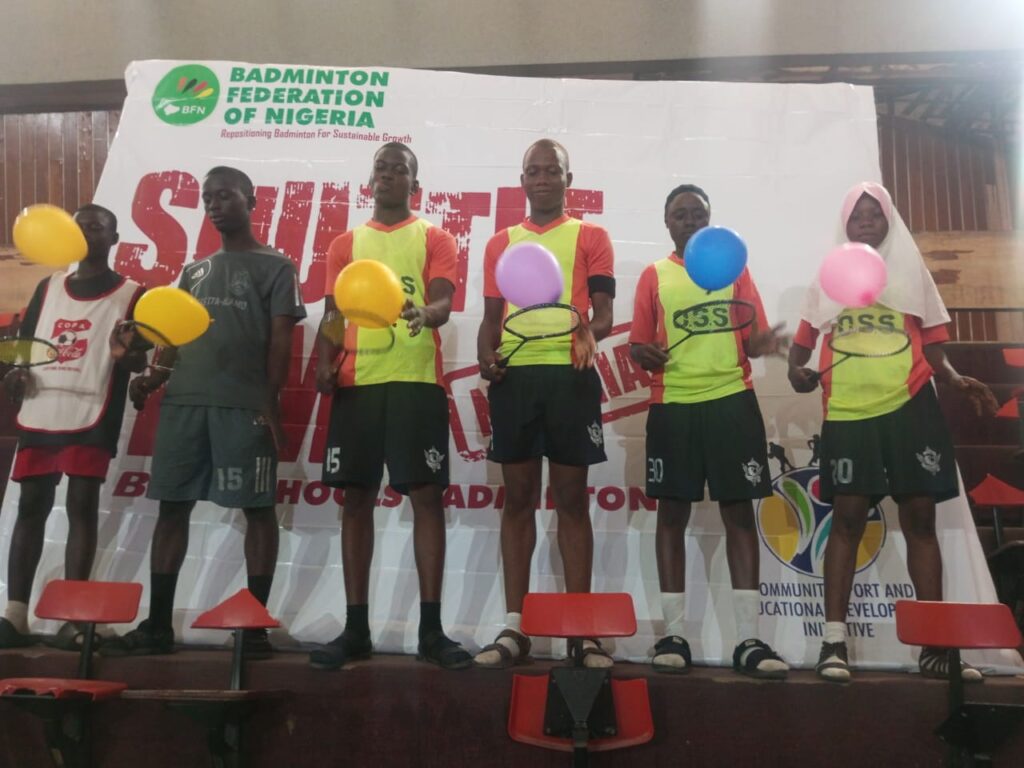 The representative of the Governor later announced the personal donation of two hundred thousand Naira for the future staging of Kwara State Secondary Schools Badminton Championship. The Kwara State Badminton Association, is expected to work out the modalities for hosting a hitch free secondary school tournament in future.

The Chairman, Kwara State Badminton Association, Engineer Suleiman Warah, advised the participants to embrace badminton, describing it as a lovely game, which the students can make a career out of it, while at the same time pursuing their academic programme.
Engineer Warah stated that the Association would not relent in contributing its quota to the development of badminton.