Nigeria Women Football League (NWFL) coaches at the Sheroes Cup 2022 have opened up on the major challenges of tinkering women's football players.


On the sideline of the 2022 Sheroes Cup, organisers on Tuesday which is a rest day for the women's football pre-season tournament organised a seminar for coaches, players, and officials tagged "The Next Big Thing In Women's Football" at Merit Hall, Abuja.

The only women's coach at the seminar, Felicia Anthony of Honey Badgers spoke on the challenges of working with men.


"It's very challenging working with men as they always underrate women and want to take charge as the head. Some men are understanding. I find it very difficult to work with some men."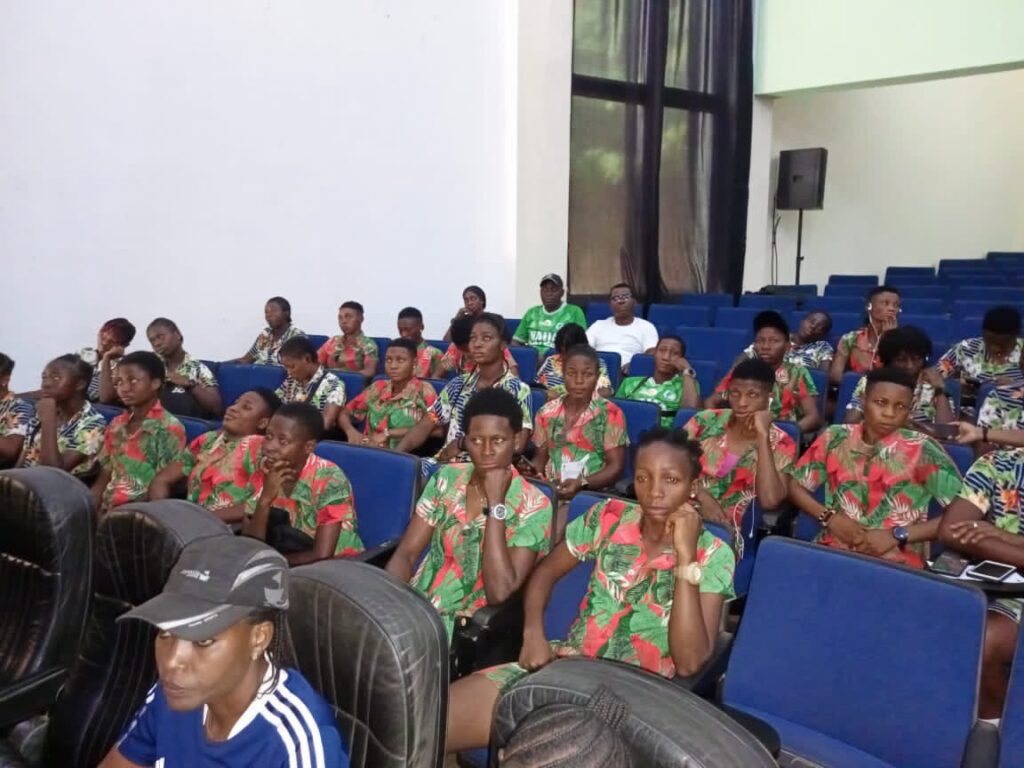 For Delta Queen's coach, Tosan Blankson, coaching women players is not a difficult aspect of football.


"Coaching women in football is the difficult aspect of coaching. When you get to the training ground, some will say they are not well saying that coach you understand. Some players behave like children and tend not to understand the tutoring hence you have to treat them well. They are lovely."

Another coach who has managed teams in the Nigeria Professional Football League (NPFL) as well as the NWFL, Adamawa Queens' Jacob Vandi opined that coaching women is lovely with a lot of patience.


He said: "I also coached the men in the Premier League before coming to the women's league. Working with women's players is lovely but it's challenging because you have to repeat what you have taught them but when you get the best players, the work becomes easier. It's lovely working with women's footballers.


"The players were happy with the competition and the organization, especially with the law of the game. We do have difficulties with match officials during league games. It will encourage our superiors to plan in this manner."


League Champions with Bayelsa Queens and the current coach of Edo Queens, Moses Aduku hammered on the role of discipline in any team from his experience as a player and coach.


"I never thought or intended that I was going to be a coach as a player. I planned to be the one that will change the face of Nigerian football with my influence to clean up the game of football. I never achieved my goal as a result of indiscipline.
While playing, my colleagues do call me above the law due to being indisciplined. The seed you sow sometimes hits you back. I was determined not to fail as a coach as I did as a player.


"If I have an indisciplined player, I will try to manage the player but if the player is affecting the team, one will have to do without him or her. Indiscipline can't take a player anywhere. 80% of players in a team are talented and indisciplined players. We need to manage them and if they are affecting the team, we need to let them go."


On refereeing, Confluence Queens Head Coach, Liadi Bashiru admonished coaches to tell players not to expect favours from referees.


"Coaching has a lot to do in order to train players with a winning mentality. One should educate players not to expect players to get favours from referees. Clubs should treat their players well instead of inducing referees with money to get a good result.


"Recruitment of players is always important. When a team gets continental ticket, they start to recruit new players which is like staying a new team invariably affecting the team performance."

Coach Tosan Blankson wants clubs to educate their fans.

"Whether we like it or not, we must deal with our fans first. Some referees were not induced but home teams can induce fans to harass referees."


Former Nigerian International, Abdul Sule spoke on players' welfare and club preparation for away games.

"Preparation for away games is important. A team should travel early for away games. Clubs need to motivate players to improve their performance for home and away games.
Players also need to be more committed and disciplined.


"It's not easy to run a club. When a club is owing a player, there is a way they are to be addressed. They are to be talked to calmly to prepare them for the next game. We need to be calm as we are dealing with emotional ladies. if they are being calmed down, they can give their best on the field of play.


"One can't always blame clubs as when clubs play a league with nothing to play for, then how can players and management give their best? The league must have sponsorship and structure. All hands must be on deck."


Finally, the Founder of Fame Foundation, Aderonke Ogunleye Bello coordinated a session on "combining sports with education and skills acquisition" with the captains of Edo Queens, Delta Queens, Naija Ratels FC, Honey Badgers, Confluence Queens, Nasarawa Amazons, Adamawa Queens, and Royal Queens.


The rest day will be concluded with an award ceremony this evening.