Sharon Ekhiwere
The Philippines Women's national football team on Tuesday morning made history as they claimed their first world cup win against New Zealand, one of the hosts of the 2023 edition of the world cup.
Forward Sarina Bolden headed goal in the 24th minute was the only goal of the game as the Philippines spoiled the party for New Zealand.
The Philippines lost 2-0 to Switzerland in their opening match and looked to be an easy opponent for New Zealand, who were coming off their first-ever World Cup win over former champions Norway and looking to book a spot in the last 16.
Instead, the Philippines secured their own first World Cup win to keep alive their hopes of progressing in their debut tournament.
New Zealand did not lack in effort but had seemingly lost the magic touch of their historic opener and missed a series of goalscoring opportunities.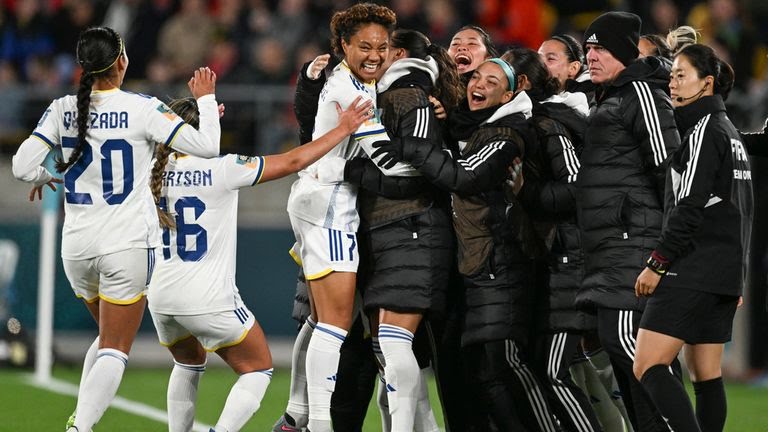 The Philippines play against Norway on Sunday, while New Zealand face Switzerland in the final games in Group A.