…dedicates same to aspiring young actors, actresses
Edo State Deputy Governor, Rt Hon Comrade Philip Shaibu, Thursday received the Nollywood Nation Builders' Award, for his contributions to the entertainment industry. The Award ceremony was held in Benin City, the Edo State capital.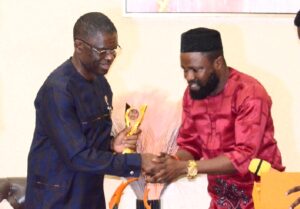 In his acceptance speech, Shaibu expressed appreciation to the Association of Nigeria Movie Directors, ANMD. He noted that the entertainment industry has been doing so well in sustaining the momentum of putting smiles on people's faces, despite the harsh economic situation.
"Your movies and comedies have saved many lives from high blood pressure. This has also taught us so many lessons about life and you have independently achieved this feat without government contribution."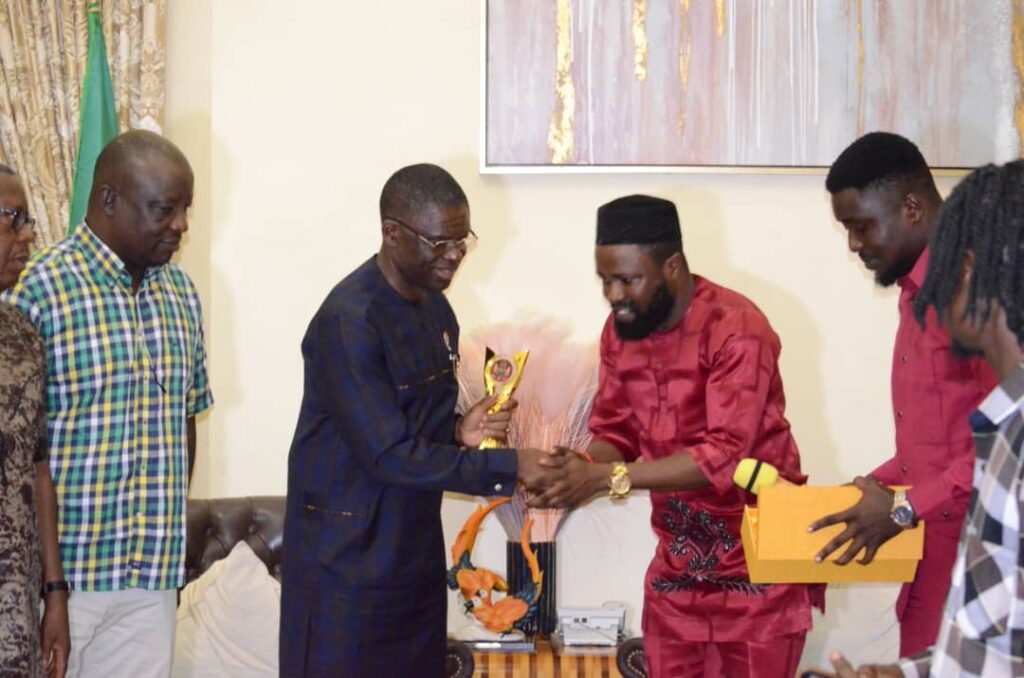 "You can imagine the level of employment and independence you have created for the average Nigerians without government funding. You are also competing favourably with other foreign movie industries like Hollywood and Bollywood".
"With your determination, you created Nollywood out of nothing and today, it has become such a viable and competitive entertainment industry".
"I have always been saying that the entertainment industry is a viable sector that, if the government shows more support, it will blossom. You can imagine where you would have been with government support".

"The issue of piracy is what I will also appeal to the government at all levels to give due attention, by implementing and enforcing relevant laws, to ensure that piracy is eradicated or reduced to the minimum".
"I will also join my vocal voice to see how the government will collaborate to create an enabling environment for the entertainment industry so that you can earn and enjoy the fruits of your labour".

"I am deeply honoured for the Award which is not one of those one is forced to pay a price or buy people to nominate or vote for you. Awards that naturally come like this are deeply appreciated".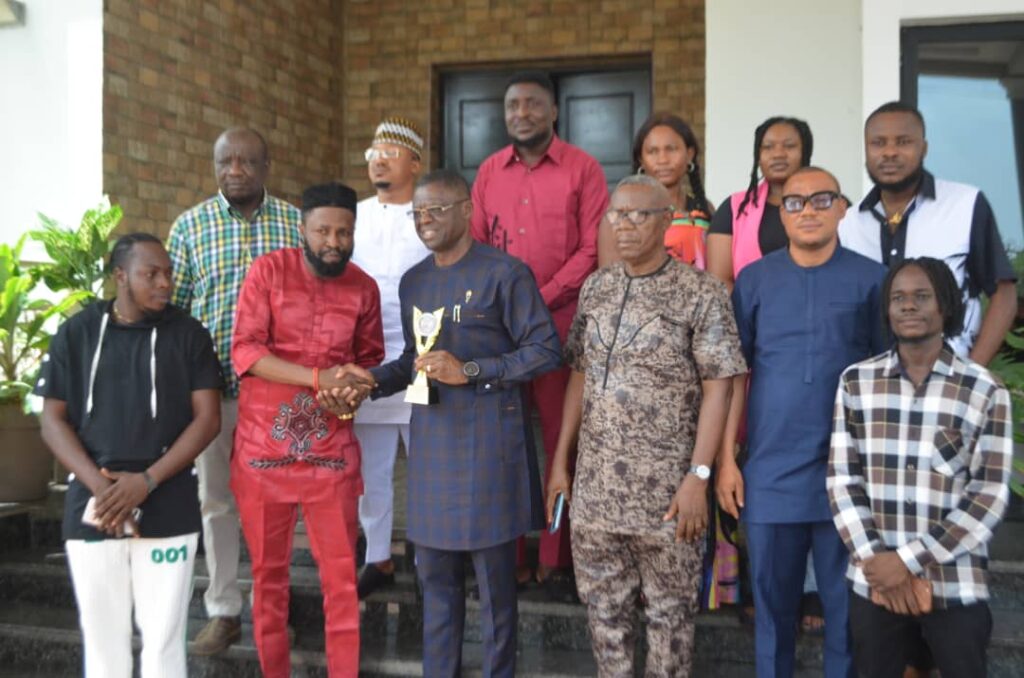 "The implication is for us to continue the fight against piracy and support the entertainment industry. I want you to see me as your ally who will keep supporting and fighting for your rights".
"I, therefore, dedicate this Award to the upcoming artists, actors and actresses who see you as role models", Shaibu added.

Earlier, the group led by its Edo State Governor,(state chairman) Osazee Dickson, expressed gratitude to the Deputy Governor for his notable contributions to the entertainment industry.
"We are here to formally present the Award to you. Over the years, we have been watching you from afar, seeing your good work on television, even though we have not physically met. This statement is coming from the National President of ANMD, Kenneth Ubianusi and Vice President, Ngozi Ezionu, I'm only conveying it to you."
Today is my first time meeting you. This is an Award for your love for entertainment, your love for sports, and your love for the youth, from Eastern Nigeria to the West. We have seen all and we are using this to express our gratitude to you. Thanks for having you for humanity", Osazee Dickson added.