The football ruling body in Africa, the Confederation of African Football (CAF) has decided to strip Guinea of the hosting rights of the 2025 Africa Cup of Nations.


This is coming after CAf's Executive Committee visit to the country earlier this week and the decision was taken after the country failed to meet the required standards set by the football ruling body.


The Guinean government earlier today had declared that hosting the 2025 Nations Cup was an issue of national priority. However, the verdict was presented to Guinea's junta government by the CAF mission that had visited the country on Wednesday.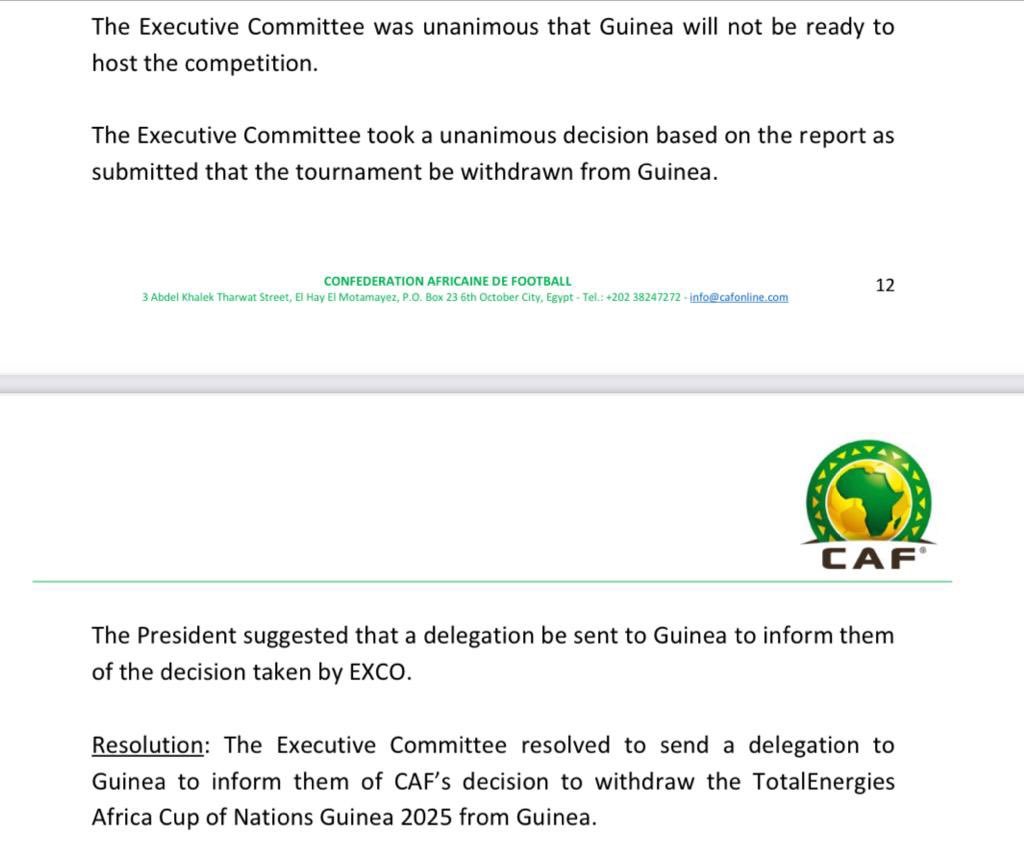 CAF however expressed great concern with the security situation of the country with regards to the political situation in the West African country, which has been under military dictatorship rule since a coup last year.


Guinea was initially set to host the 2023 AFCON but was awarded the 2025 tournament after Cameroon was stripped of the hosting right of the 2019 edition. Cameroon was then awarded the 2021 edition and the 2020 African Nations Championship(CHAN)

Nigeria and Benin Republic have expressed a desire to co-host the biennial tournament if Guinea is unable to.