Super Falcons fullback, Ashleigh Plumptre made a goal scoring start to her career in Saudi Arabia, after scoring a hattrick in her first game for Al-Ittihad, platinumnewsng.com is reporting.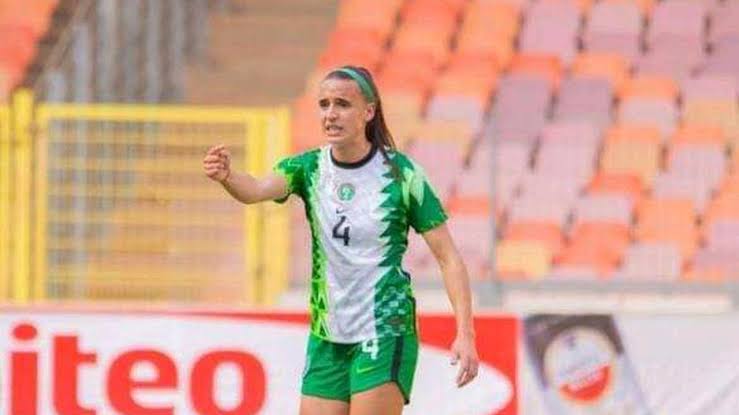 Plumptre scored all goals for her team, as Al-Ittihad defeated Eastern Flames 3-0 in their opening game of the season.
Her first goal came in the 30th minute of the game, powering Al-Ittihad ahead in the first half. The versatile defender volleyed home from close range in the 61st minute to double her side's lead.
She thereafter completed her hattrick Five minutes later with a strike from inside the penalty area to seal a convincing win for Al-Ittihad.
The Nigerian joined the Saudi team on a free transfer from Leicester City in the summer.
PHOTO CREDIT: FAJ Sports