As the Darts event of the ongoing National Sports Festival gets going, the atmosphere is becoming tense as athletes are beginning to count their gains and losses in the event that entered day 2 today.
The Tripple Double Bull women's and men's singles hast however taken the center stage on Friday with 3 states making it to the semi-finals of the women's singles.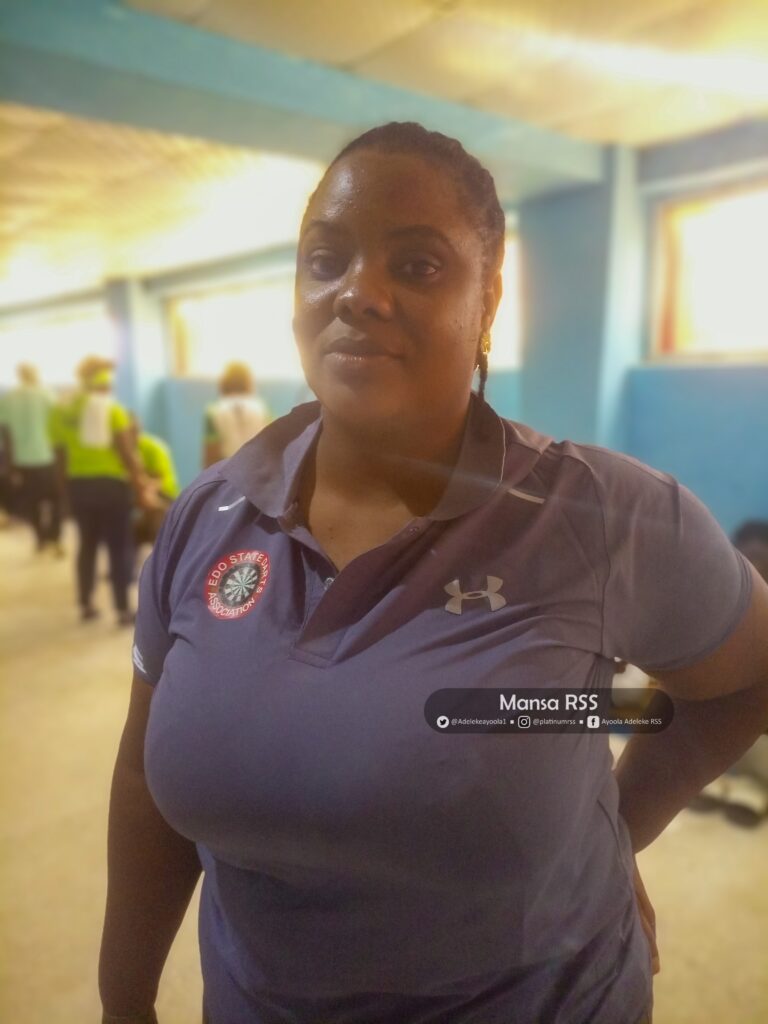 Speaking ahead of the semi-finals, the players from Team Delta and Team Edo have registered their respective confidence in emerging winners.
Victoria Enwemanya who already picked up a Gold in 501 women's singles expressed shock at her victory and said she's a gold-getter going into the semi-finals against Onajite Onuyoh of Team Edo.
"I was surprised seeing myself winning the 501 singles."
"I will try my best going into the semi-finals against Team Edo to bring Gold to my team."
Onajite Onuyoh said she's confident going into the Semi Final against Team Delta in the Bendel derby.
"The quarter-final was okay, I have known my opponent since 2006, but one person must win. I had no fear and when we started, I had the feeling that I was going to win, that worked for me."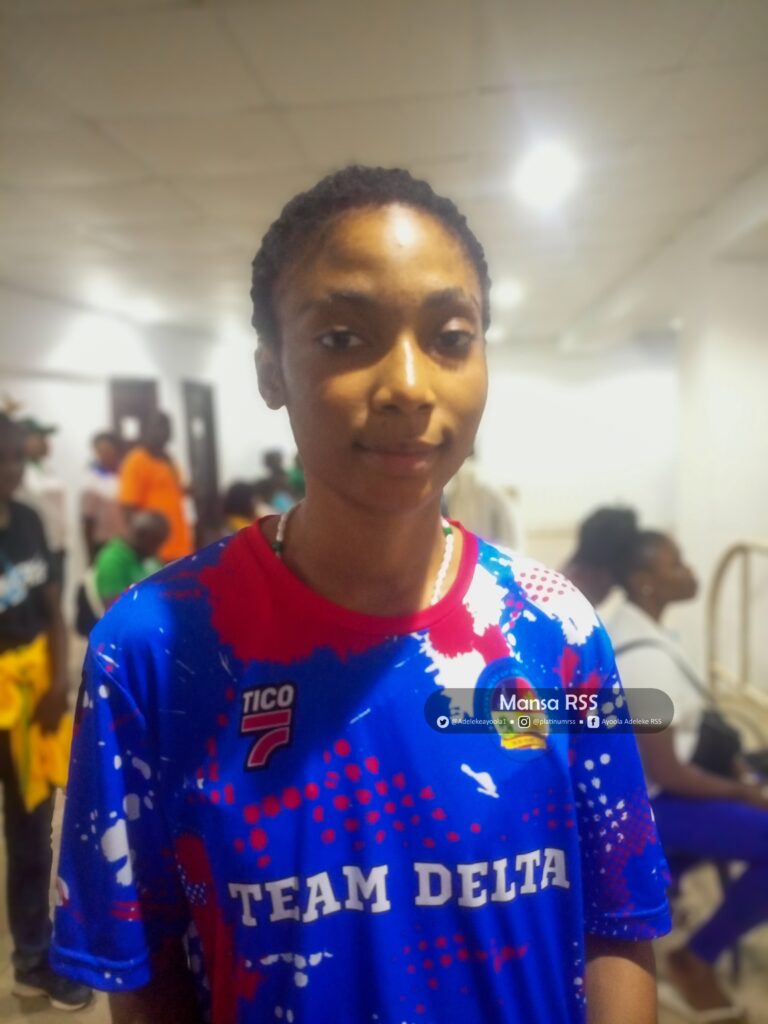 "Going into the semi-final, I have no fear – we will get there and battle."
Onajite Onuyoh will look to fight her way to the final to earn her team the first Gold in Darts. Aisossa Ogbomo came close to nicking the gold, but ill luck stopped him against his Team Abia counterpart
The semi-finals will kick off at 3 pm at the Darts Hall, Stephen Keshi Stadium, Asaba.