Commends NBBF for Hosting Successful Women's Basketball League
The presiding Minister of Sports Development, Senator John Owan Enoh has showered encomiums on Lagos-based team, MFM Women's Basketball Team for their tenacity, determination, and resilience displayed on their path to securing the championship.
MFM Basketball beat Nigerian Customs 64-60 to claim the league title in a keenly contested final at the National stadium, Surulere, Lagos.
The Minister who was present at the final expressed his enthusiasm about the quality of the games and the wealth of talent available for potential national team selections.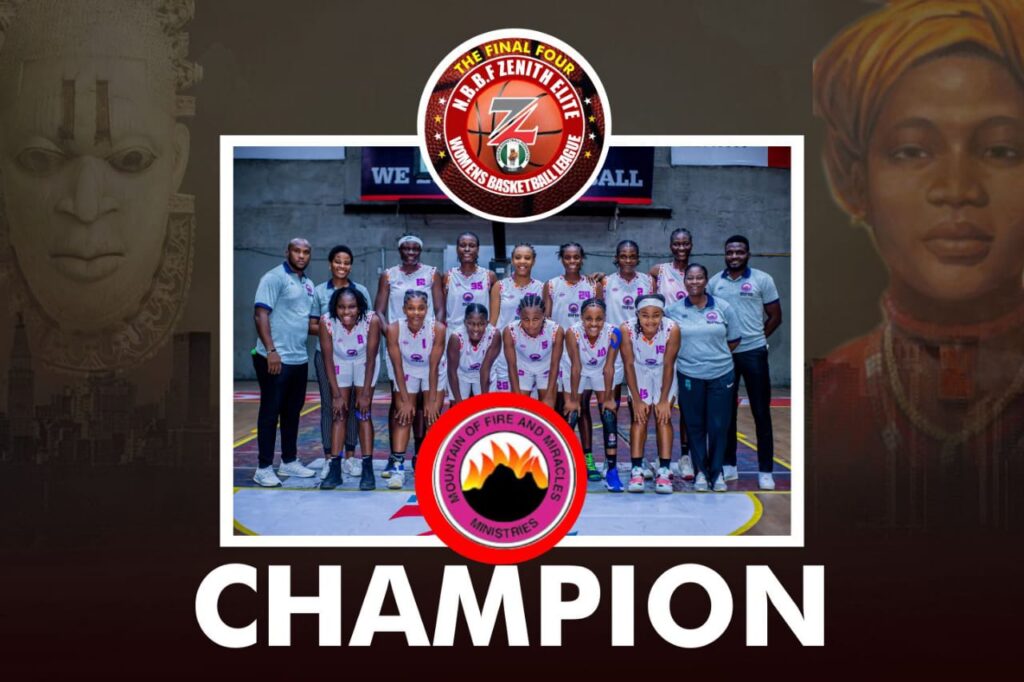 "In this Final Four, the level of competition we've seen unequivocally demonstrates the significant progress women's basketball has made," Senator Enoh stated.
"The depth of talent we have is extraordinary, providing a strong pool for national team selections. The recent dominance of D'Tigress in Africa doesn't come as a surprise; it's a testament to our wealth of talent, both locally and abroad.
"When this kind of talent is available both home and abroad, the best of the best from Nigeria can beat any team. We are blessed with an abundance of talent, and I'm confident that scouts and coaches have been closely monitoring these proceedings.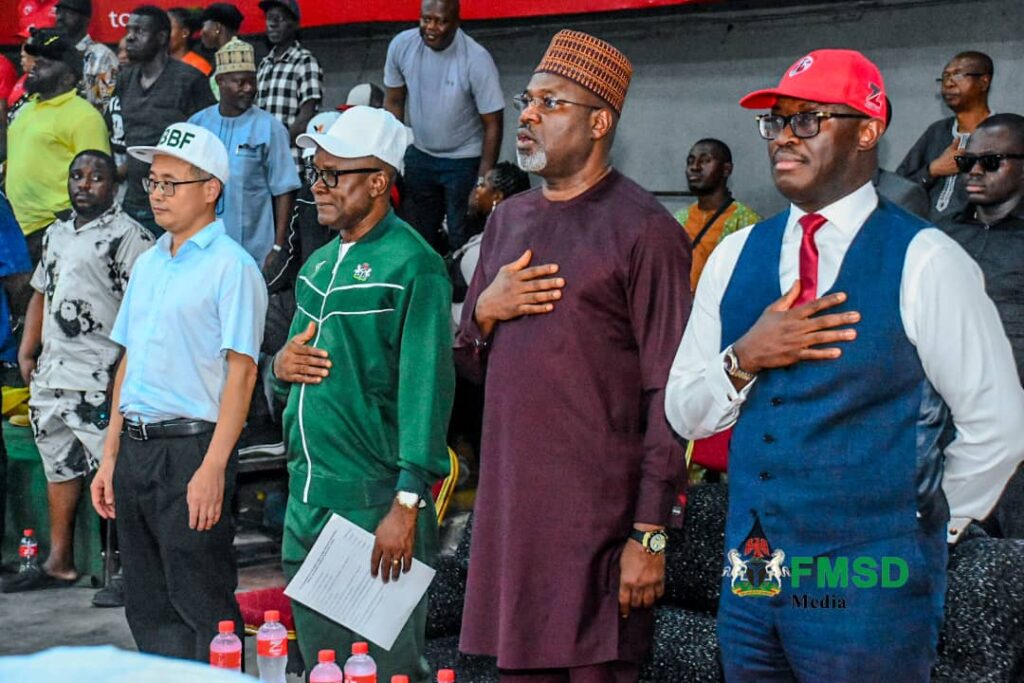 "I extend my heartfelt congratulations to MFM Basketball for their inaugural league title. Their journey to victory was filled with determination and hard work. It's also heartening to see privately-owned clubs excelling in our sports."
Senator John Owan took out time to commend the Nigerian Basketball Federation (NBBF), led by Engr. Musa Kida, for their organization of the Women's Basketball League Final Four, held in Lagos from October 17th to 19th, 2023.
The Minister also heaped praises on Zenith Bank, the league's sponsors, for their unwavering support of Nigerian basketball and called upon other organizations to take a cue and invest in sports.
"I applaud Zenith Bank for their unwavering commitment to the development of basketball in our nation. The Ministry remains resolute in its efforts to foster a conducive environment for sports to flourish, hand in hand with private investments."

He encouraged the other teams that took part in the League to hold their head high and come back even stronger next season.
Dignitaries at the game included the Executive Director, Zenith Bank, Dr. Temitope Fashuronti, CEO, of Startimes, Mr. Joshua Wang, Director General, of National Sports Commission, Prof. Olawale Moronkola, alongside the basketball federation president, Engr. Musa Kida.
Air Warriors secured the first runner-up position, while Nigeria Customs earned the second runner-up position.

MFM's Regina Donanu won the Most Valuable Player (MVP) award, as well as the highest three-point conversion prize, while Iwuji Vivian won the highest rebound award.