Bendel Insurance forward Paul Obata has tended the entirety of the team and the fans to expect the best in all possible ways in their return leg with ASO Chlef in the First Preliminary rounds of the 2023/24 CAF Confederation Cup in Algeria.
Paul who was one of the Benin Arsenals' top performers in the 1-0 win against the 2022/23 Algerian Cup champions at the Samuel Ogbemudia Stadium, Benin City, Edo State, however, made known his positivism about today's result, and also towards the second tie in an exclusive chat with Platinum News.
"First and foremost, it wasn't an easy game against our opponents (ASO Chlef) today. It was a tough one altogether, though, a deserving victory at the end of 90 minutes.
"We are looking forward to our next game in Algeria with the hope that we can make a statement out of everything. Even though, we know it's not going to be easy as well", the Winger said.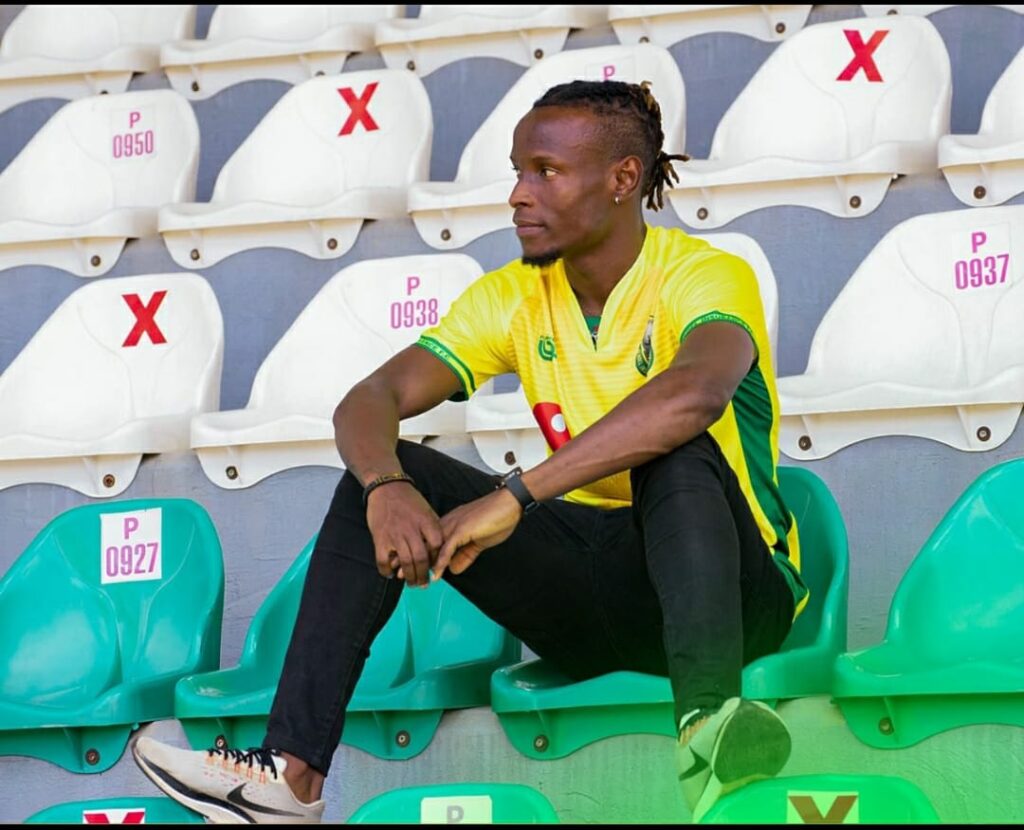 He also commented on the team's level of fitness and approaches coming into the match, while noting that a lot of work still needs to be done as regards making it through to the next stage.
"Though we have not played too many matches. We are yet to get to the best out of the team, which was quite obvious in the game. Going forward, we just need to make sure the momentum goes on with the hope of scaling through all odds in Algeria.
"I believe so much in the team and what we can offer, and we are giving our best to keep the flag flying", he noted.
He, however, noted that the low-temperature weather in Northern African countries is always a great deal to worry about, especially, for clubs from West African regions.
"For sure, I don't know about the weather condition over there at the moment. Since we will be playing away from home, we are left with no option but to do our best.
"Whether it will be sunny, rainy, windy or rainy, I know it's going to be an issue. We just have to be at our highest confidence level, maybe the match will be played in the day or at night. We are going to do our best that is what I believe, and we will make it count, regardless", Paul claimed.