Ex-Nigeria International shot-stopper and incumbent Super Falcons Assistant Coach, Ann Chiejine, has denounced the insinuations regarding the Nigeria Football Federation's (NFF) screening of Super Falcons players to only three to honour the invitation of First Lady, Senator Oluremi Tinubu in Abuja.
It was reported that only four team officials and three Super Falcons players were in attendance at the Aso Rock Villa with some top NFF chieftains, with the news making rounds in all the media that the General Secretary of Nigeria's football ruling body, Dr. Sanusi Mohammed screened and went for the invite with only players who are in good terms with NFF.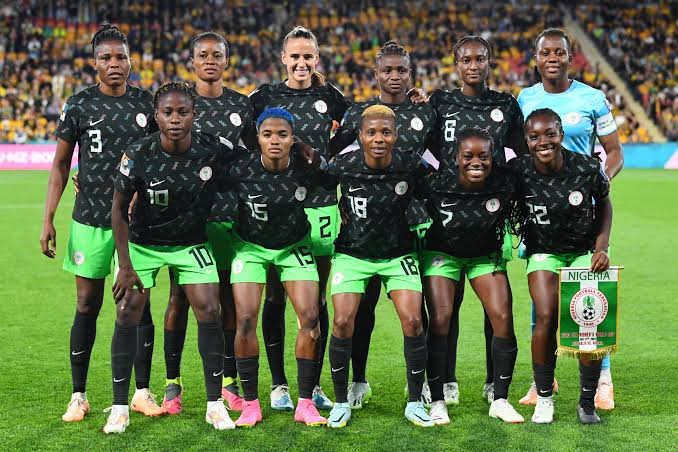 Chiejine who was on the touchlines with Randy Waldrum at the 2023 FIFA Women's World Cup in Australia and New Zealand, said that all the players were outrightly informed beforehand about the First Lady's planned reception for the team while were in Australia but most of them, for different reasons, decided to step aside and left for their respective club sides.
"The NFF told us that Nigeria's First Lady will host us for the good performance of the Super Falcons, but the USA-based players including coach Waldrum had on the eve of our game with England confirmed their tickets back to America. They left that night after our shootout loss. Some others went back to Europe for pre-season with their clubs," Chiejine exclusively told Completesports.com.
"The rest of the players and officials were routed to Lagos and Abuja. Those of us who landed in Abuja and Lagos were reminded of the reception. Only goalkeeper Chiamaka Nnadozie excused herself to attend a burial of her relation in the village. Team captain, Onome Ebi, flew in from Lagos and we expected others to join but to no avail.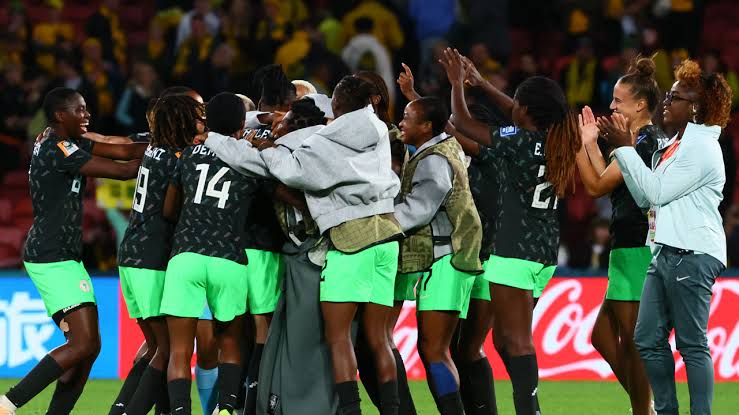 "I don't know where the reports in the media that Dr. Sanusi Mohammed screened the invite came from. I was at the Villa with some other officials and the First Lady specifically asked of Chiamaka and her absence was duly explained to her. It is not as if the wife of President Tinubu would limit the largesse to only those who attended the reception. So I don't know where the reports came from," the 1999 FIFA Women's World Cup Quarter-Finalist explained.
The First Lady, Senator Oluremi Tinubu, hosted the Super Falcons on Monday at the Aso Rock Presidential Villa in Abuja where she announced a cash donation of 10,000 US dollars to each of the players and 2,500 dollars to each of the team officials.