The long-awaited finalists of the only women's pre-season tournament in Nigeria; the Betsy Obaseki Women Football Tournament have finally been confirmed after an intense and jaw-dropping semi-final clash today at the Samuel Ogbemudia Stadium in Benin.

Edo Queens topped Nasarawa Amazons 5-4 after a goalless draw at end of regular time in Wednesday's semifinal between the Nigeria Women Football League clubs. The second fixture of the day was an open and exciting affair that somehow left quite a number of goals on the pitch, as FC Robo Queens thrashed Delta Queens 4-1.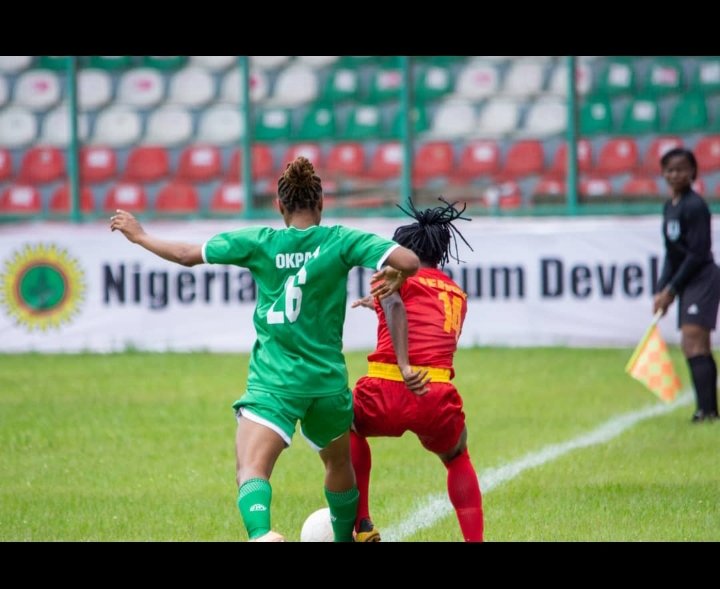 Nasarawa Amazons 0(4)-0(5) Edo Queens

Edo Queens triumphed via penalty shootout over North Central Nasarawa Amazons.
The first chance of the game came in as early as the second minute and it fell to Nasarawa Amazons' Saheed Adebisi after a delightful weak shot was properly handled by Edo Queen's goalie, Nkiruka Obidinma. It became known to the fan at the stadium that it was going to be a long day for both sides in the fifth minute after Edo Queens Suliat Abideen responded with a powerful shot at goal forcing Amazons' goalkeeper Uchenna Chukwu to make an astonishing save.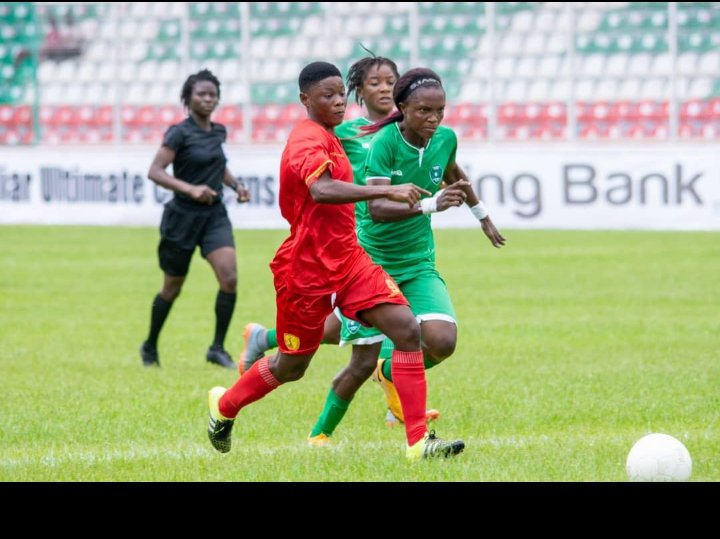 The game went on with chances from both teams, most especially Edo Queens who hit the crossbar twice, Chioma Oliseh's cross which could have gone into the net and a 25 yards free kick from Suliat Abideen still hitting the woodwork. There were other flashes of chances, but it came to nothing at the regular time.


The game went into a penalty shootout and Nkiruka Obidinma was the star of the day after saving the first penalty of Nasarawa Amazons while Suliat Abideen, Oliseh Chioma, Glory Osaghae, Fajobi Yetunde and Joy Jerry successfully dispatched theirs.

FC Robo Queens 4-1 Delta Queens FC

GOALS: Gift Monday 5′, Fehintola Mabakonje 8′, (OG), Taiwo Lawal 68′, Rukayat Oladiti 81′ – Chinansa Agoh 26′



The second semi-final of the day was an easy ride for FC Robo Queens as the girls from Lagos whipped Delta Queens 4-1. It didn't take up to five minutes for Monday Gift, Tenerife's new signing to register a goal for herself in this tournament as she dabbed home Taiwo Lawal's cross. Unfortunately, Delta Queens suffered a setback in the eighth minute and Fehintola Mabakonje scored an own goal, doubling FC Robo Queens' lead. Chinansa Agoh was however able to pull one back for Delta Queens before the half-hour mark. The second half recorded a header from Taiwo Lawal to make it three and Rukayat Oladiti in the 81st made it four.