…as 19 party LG exco members, followers join PDP
The All Progressives Congress (APC) in Akoko-Edo Local Government Area of Edo State has suffered a political tsunami as the party's Local Government Chairman, Hon. Frank Adeyemi and his Vice, Abiaku Samuel, led other executive council members, to defect to the Peoples Democratic Party (PDP).
Other chieftains of the APC in the Local Government with over 10,000 followers waiting in the wings to officially decamp to the PDP include; Ward 1 APC Chairman, Ward 2 Chairman, Ward 4 Assistant Secretary, LGA Assistant Treasurer, LGA PRO, Ward 8 Youth Mobilizer, LGA Financial Secretary, Organizing Secretary, LGA Secretary, Youth Leader, APC Councilorship Candidate, State Coordinators and interim Secretary for Bola Ahmed Tinubu Campaign Organization, Chairmanship Candidates and Labour Party candidates.
Receiving the defectors at the Government House, Benin City, on behalf of the State Leader of the PDP, Governor Godwin Obaseki and State Chairman, the Deputy Governor congratulated the new entrants for defecting to the umbrella party.
Shaibu recounted the 2006 electioneering period, where the people stood their ground to support the former Governor of Edo State, Comrade Adams Aliyu Oshiomohle, against all odds.
"Today, I am proud that you have chosen to join the progressive team to elect experienced and quality representatives like Atiku Abubakar, Kabiru Adjoto and other PDP candidates".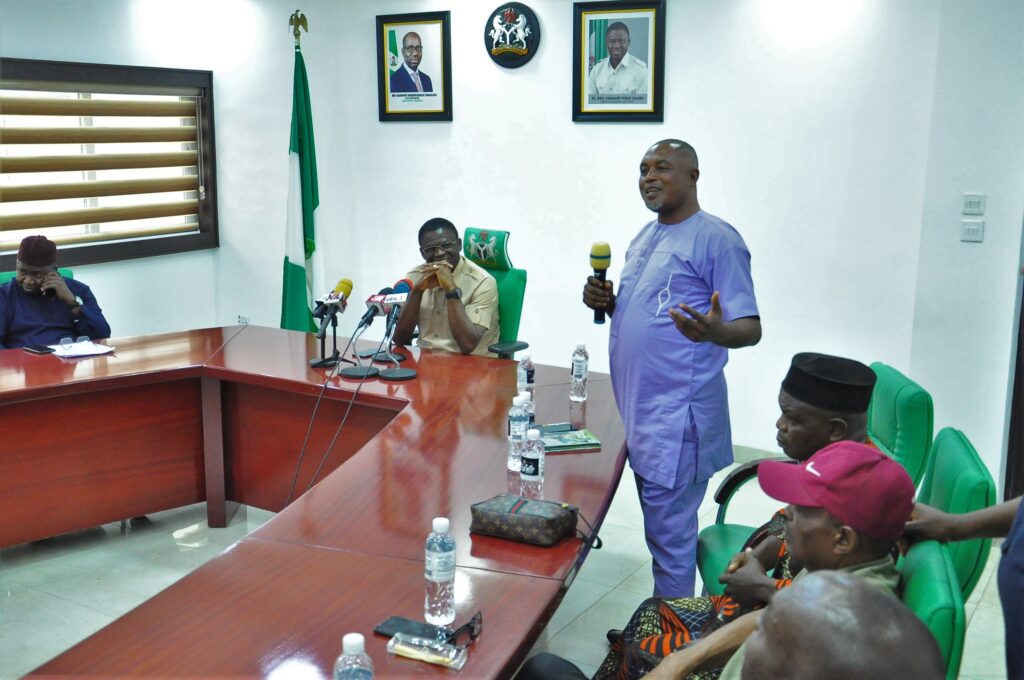 "With your coming on board to join forces with the progressives, we're convinced that no individual or group can be a barricade to us".
"It's time for us to send a message to those elected to start doing the will of the people who elected them to serve their purpose and not lord over them, without recourse".
"We must say no to a system where the Minister of Budget is now in charge of road construction like we have seen in recent times".
"While we're preparing ahead of the general elections, you must not be allowed to be deceived with phones and rappers as they have planned to share, except if you want to continue suffering for another four years".
"We will shock them as we did in 2020 despite all they spent during and after elections through the back door".
"I'm happy seeing genuine democrats coming together again. I assure you that you will never regret your decision to join the PDP", Shaibu added.
According to the former Speaker of, Edo State House of Assembly, Rt. Hon. Kabiru Adjoto, "today is a very happy day in Akoko-Edo because of the calibre of persons who have come to join the Peoples Democratic Party, PDP. These persons formed the soul of APC in Akoko-Edo".
"With their decision to join PDP, the APC is good as dead in Akoko-Edo. The remaining carcass in Akoko-Edo APC will be buried as soon as a date is fixed for the funeral ceremony".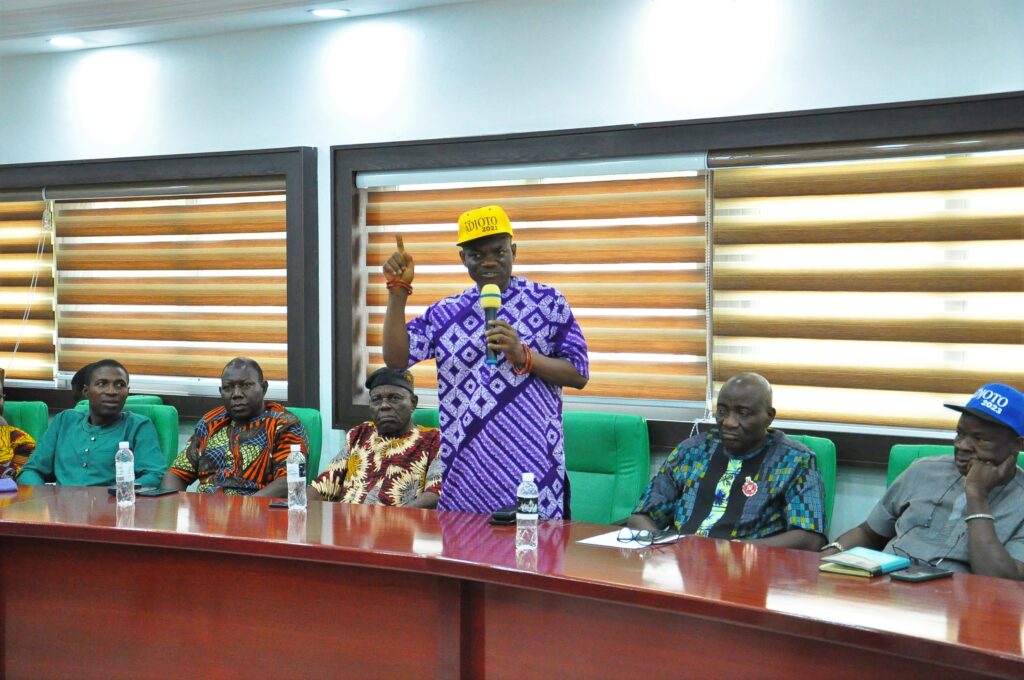 "These defectors are the nationally recognized executive of APC from Akoko-Edo. They are seasoned politicians; they were with you when you came to introduce Oshiomhole to them in a hotel that was managed by Hon. Dele Oloruntoba in Igarra in 2006".
"We have been in APC before. We have worked with them before and we know their capabilities. They are true party people".
"What is striking about them is that they're highly principled. On their way to Benin, they received calls from the highest party authority in Abuja, pleading with them to rescind their decision to join PDP with juicy offers, but they stood their ground".
"Oshiomhole personally put a call across to the chairman to plead with him, but they have resolved and determined to join you in your well-built progressive ship that is sailing Edo North and Edo State in general to the promised land".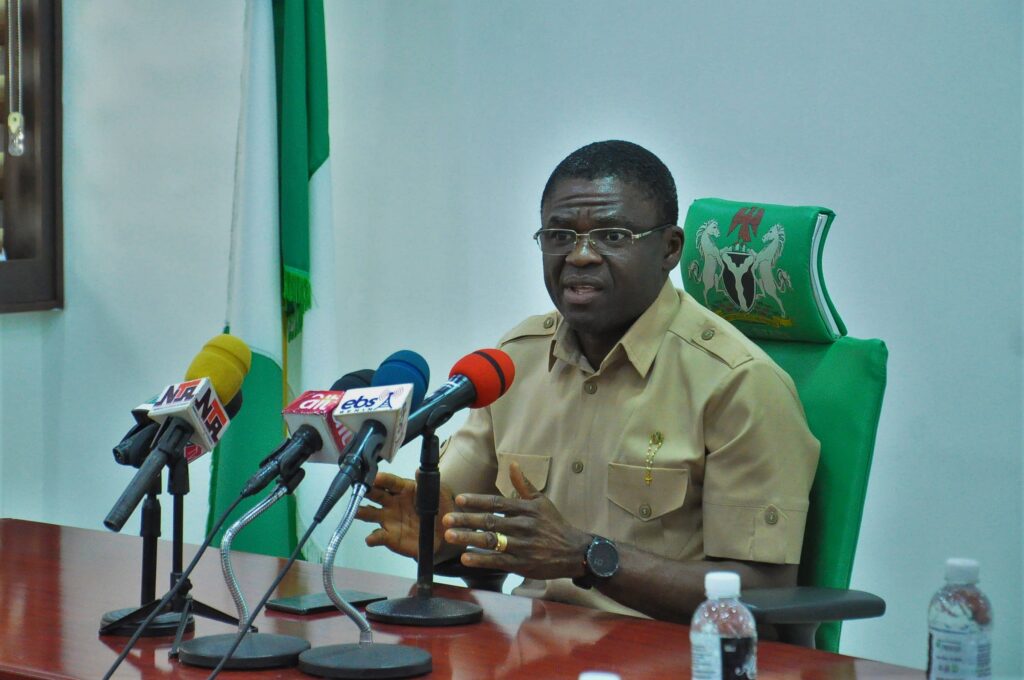 "We're grateful to you for your efforts. Over the years, you have captained lots of beautiful political ships taking Afemai to greater heights", Adjoto added.
Hon. Frank Adeyemi, while speaking on behalf of the defectors said: "we have decided to join your progressive team to ensure that the turn-by-turn gentleman policy is followed without one man lording it over others, sustaining democracy without a fight while creating opportunities for all to raise their heads".
"We have seen the reward system in the progressive team. It is only the PDP that has a reward system and anything that has no reward system is not a better option".
"We have been shortchanged in APC, yet God kept us this far. That is why we resolved to join you to support you for your good work and your progressive PDP".
"We've come to join forces with you to change the political narrative in Akoko-Edo and Edo State in general, Hon. Adeyemi added.
Some of the notable PDP leaders who came with the defectors were; Akoko-Edo House of Assembly Member and Candidate of PDP, Hon. Idaiye Yekini; Akoko-Edo Laison Officer, Hon. Jeffery Obasanmi; Hon.Kabiru Adjoto Campaign Director General, Hon. Monday Sule and party chieftain, Hon. Sunny Okumayin (Big moon), amongst others.