…over violation of vehicle colour code
Edo State Government has threatened to arrest and prosecute erring motorists who violate the state vehicle colour code, upon expiration of deadline of the official deadline.
The Deputy Governor, Rt. Hon. Comrade Phillip Shaibu gave the warning when he played host to the new Edo State Sector Commander, Federal Road Safety Corps, FRSC, Mr. John Paul Okpe, at the Government House, Benin City.
Shaibu emphasized that the task force on colour code was important to promoting orderliness in the transport system in the State.
He noted that "one significant thing beyond the colour code is the sticker".
According to him: "With the sticker, commuters are safe, as it can be used to track crime and criminalities".
He cautioned Edo people against dumping refuse in drains, noting that the relevant government agency in charge of waste management would swing into action against defaulters.

While soliciting more cooperation and support from FRSC, Shaibu expressed optimism that greater collaboration between the Edo State Government and the Corps would guarantee the security and safety of the Edo people.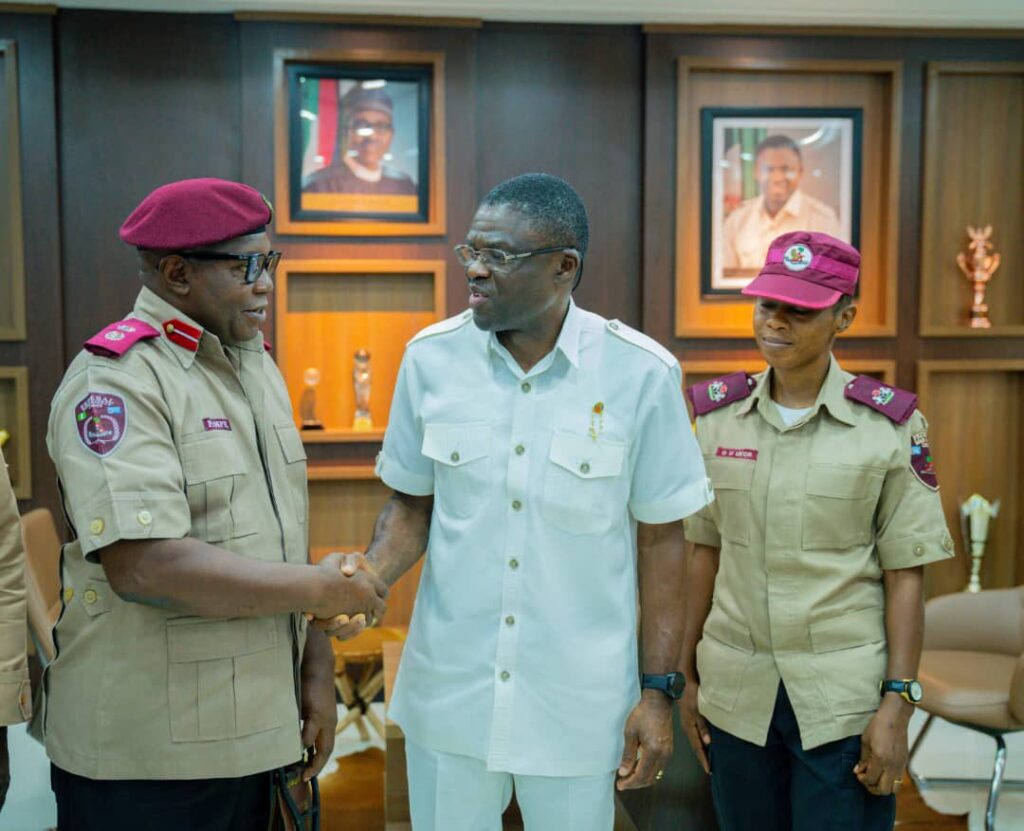 Earlier, Edo State Sector Commander, FRSC, appreciated the State Government for its support to the Corps over the years.

He commended the State Government for its decision to set up a task force, to enforce the compliance of State colour code by commercial vehicle operators.

"We know that once this is done, it's going to bring some sanity to the transportation system in the State and improve security as well", the Sector Commander stated.

He noted that traffic infractions in the State were due largely to impatience on the part of motorists.
Okpe stated that the Corps has been meeting with stakeholders to enlighten them.

The Sector Commander drew the Deputy Governor's attention to the issue of blocked drains on the Lucky Way, Upper Sokponba and other parts of the Benin metropolis.

He solicited Government's intervention in tackling the menace, which was fast hurting roads across the State.
Photos: Egbobawaye Imuegbe