Edo State Deputy Governor, Rt Hon Comrade Philip Shaibu, has described the Esama of Benin Kingdom, Sir Chief (Dr.) Gabriel Osawaru Igbinedion, is a living legend, hailing his philanthropic gesture as he has touched many lives across the state and beyond.
Shaibu spoke on Sunday at a special Thanksgiving Mass to celebrate the 89th birthday of the Esama of Benin Kingdom held at the St. Gabriel the Archangel Catholic Church in Benin City.
The celebrant is also the founder of Nigeria's first private university, the Igbinedion University, Okada, and the commercial television and radio broadcast station based in Benin City, the Independent Television and Radio, ITV/Radio.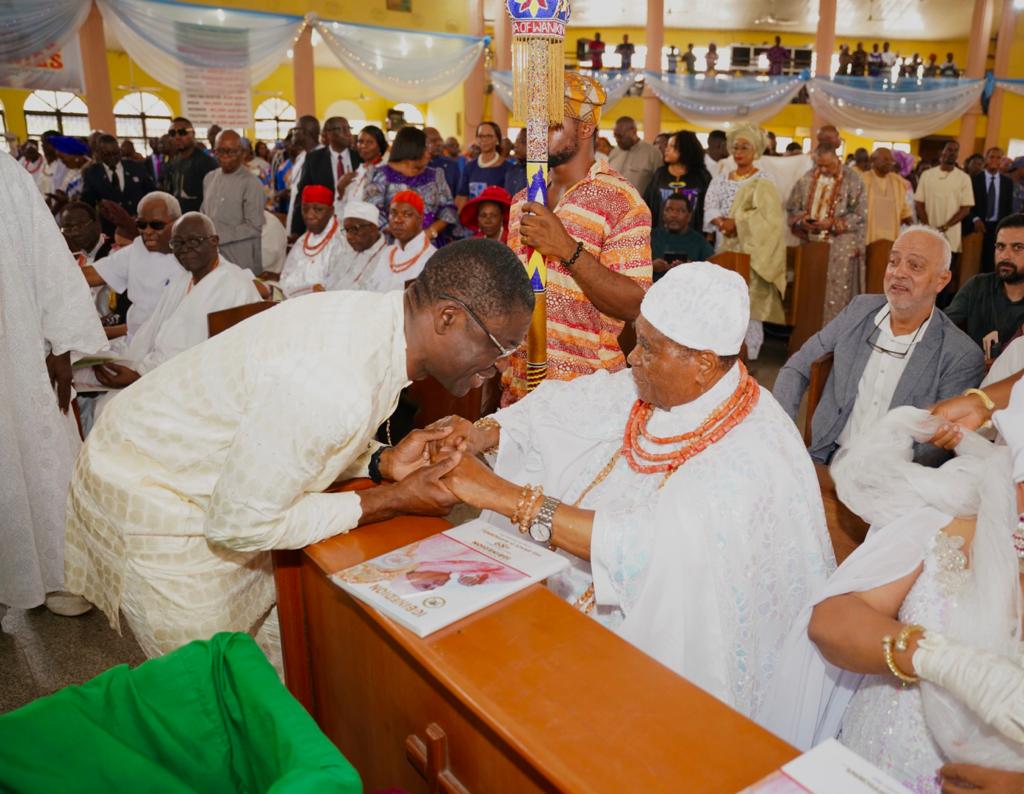 Addressing journalists shortly after the thanksgiving mass, the Deputy Governor, who was present in church from the start till the end, eulogised Esama whom he described as a philanthropist who has touched countless lives to earn the encomiums and celebration.
Shaibu said, "Esama at 89, is a legend. We are celebrating a legend and the grace of God in a man's life. It is not common to have humans celebrated like this when they are alive — most times, it is when they are gone that we hear a lot of encomiums.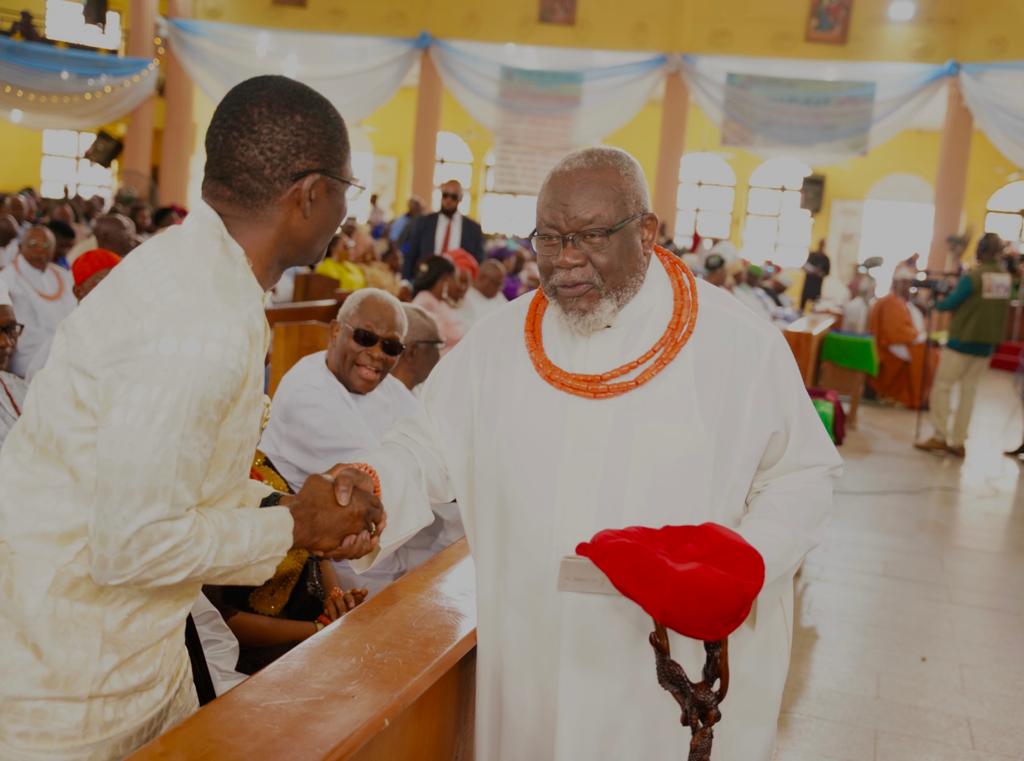 "For a long time, up to 89, we are still pouring encomiums on him (Esama). He is alive, seeing and hearing us as he is being celebrated and it is not sycophancy — everybody has attested to the fact that he (Esama) is a philanthropist who has impacted the lives of many to earn this celebration.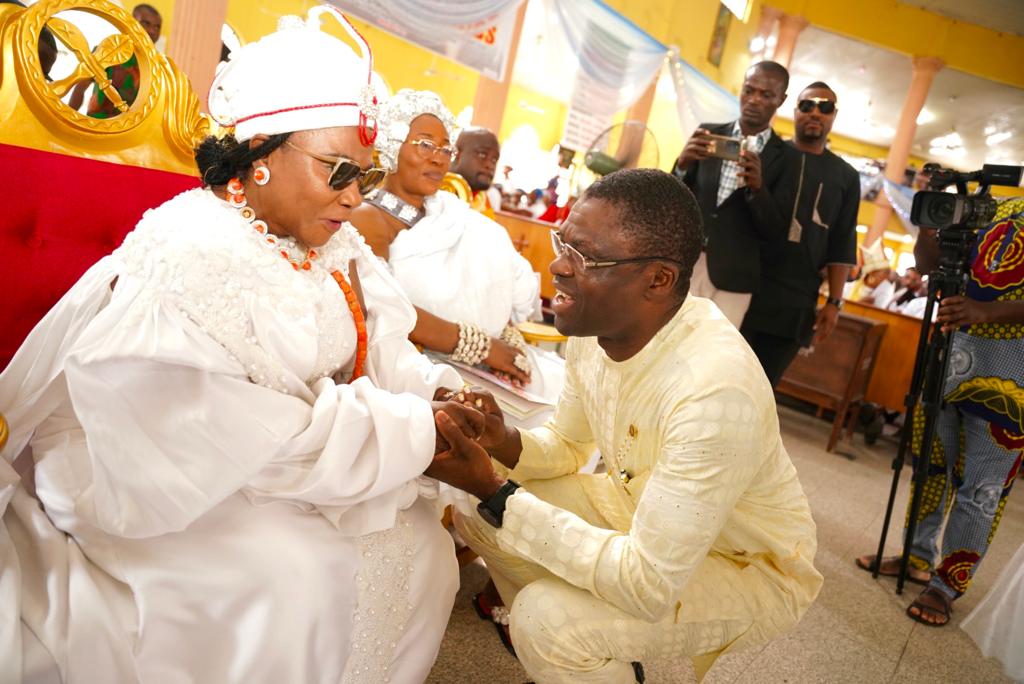 "It is not about the amount of wealth or titles he (Esama) has received that is important, but the philanthropic life he has lived. And for us, Catholics, charity is one of those things God has asked us to continually do.
"For me, Esama is a legend being celebrated while alive and he remains a legend in our lifetime," the Edo Deputy Governor noted.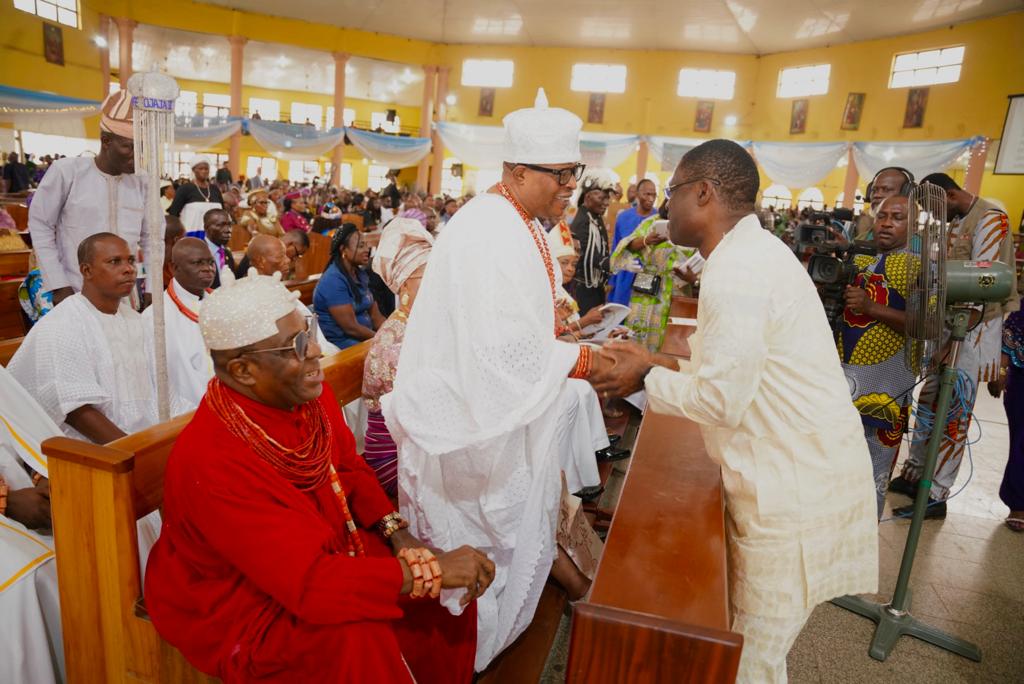 The thanksgiving mass, which lasted for hours, attracted eminent personalities from all walks of life both within and outside the country, including monarchs from different kingdoms and top government functionaries.