Senator Oluremi Tinubu, the spouse of the nation's president, welcomed members of the Super Falcons at the Presidential Villa in Abuja, a week after their exit from the ongoing 2023 Women's World Cup, co-hosted by Australia and New Zealand.

Initially slated to bid the Super Falcons farewell for the 32-nation tournament in July, the president's wife regrettably missed the occasion due to administrative reasons. However, she orchestrated an event to honour the players for their impressive performance, skill, and determination displayed during the tournament, where they reached the Round of 16.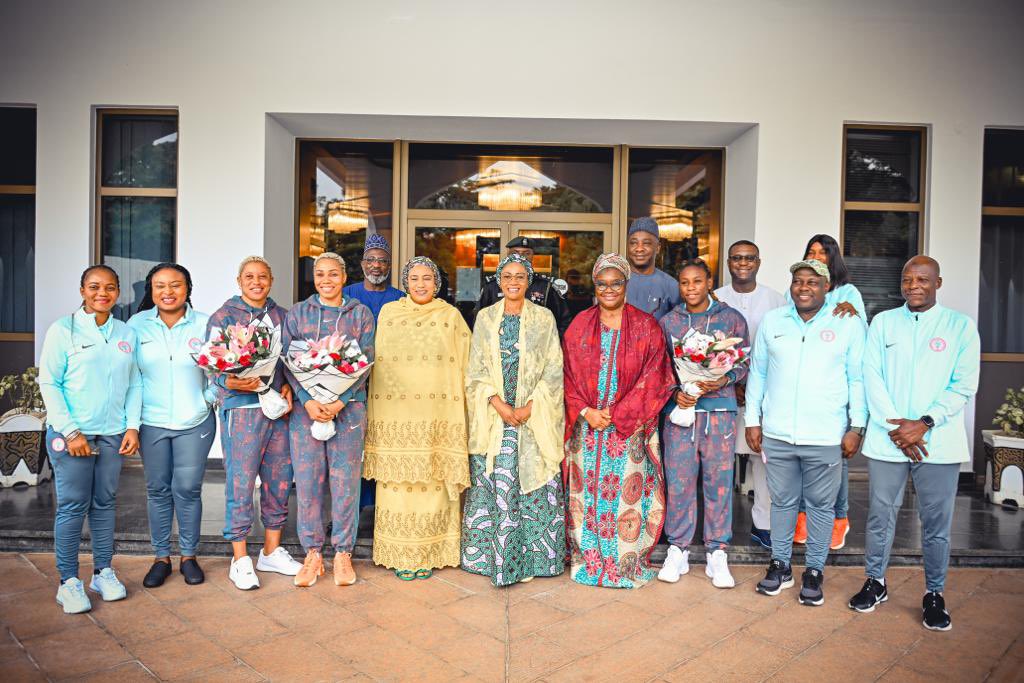 Prior to this, the First Lady had also played host to the national women's basketball team following their victory at the FIBA Afrobasket tournament.

Addressing the players, the President's wife lauded their representation of Nigeria on the global stage. While the final score on the field did not favour them, she emphasized that victory is not solely determined by numbers. The spirit and unity displayed by the players serve as true indicators of their success.

Ibrahim Gusau, President of the Nigeria Football Federation (NFF), expressed gratitude to the First Lady for the warm reception and assured her of the players' commitment to representing the country with excellence.

Team captain Onome pledged relentless efforts to ensure the nation's pride remains intact on the football field.

Present at the reception was the wife of the Vice President, Nana Shettima, and the wife of the Senate President, Ekaette Akpabio, alongside the First Lady.