…Shaibu says tackling floods, hunger requires collaborative efforts
Edo State, on Monday, October 31st, 2022, received relief materials for flood victims and the vulnerable from the Federal Government through the National Emergency Management Agency, NEMA.
The Deputy Governor was on hand as the executive Governor's representative to receive the palliative items at the Edo Textile Mills warehouse.
Receiving the items on behalf of the Edo State Government, the Deputy Governor, Rt. Hon. Comrade Philip Shaibu commended the Federal Government for the gesture while suggesting that collaborative efforts will help to tackle the disastrous phenomenon.
He said, "Edo State will continue to collaborate with the Federal Government, knowing fully well that government at all levels remain one indivisible entity".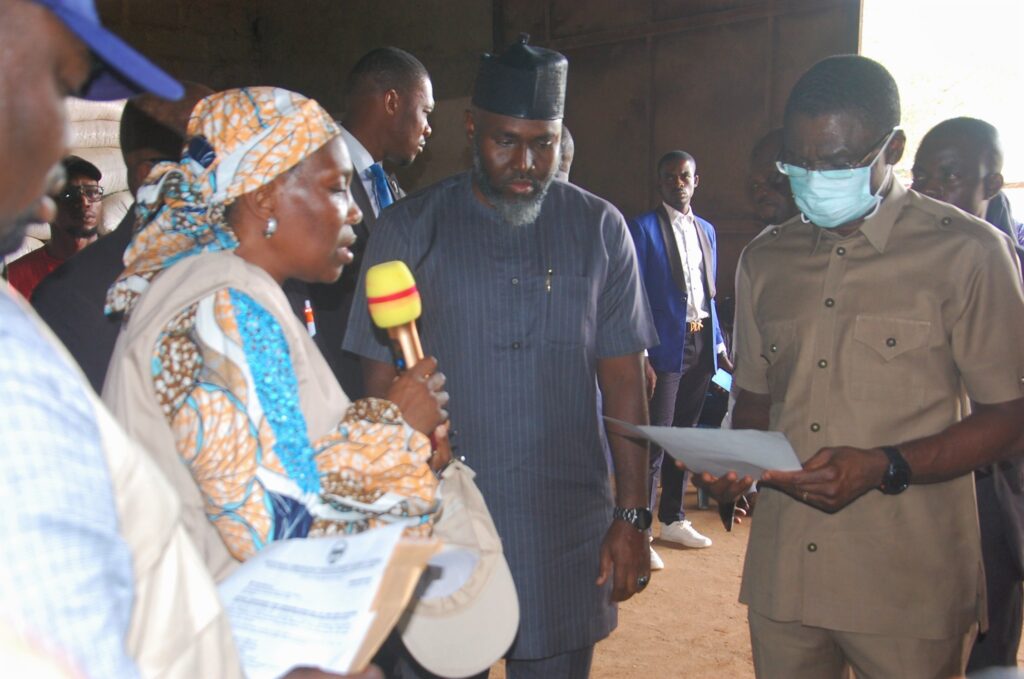 "Some communities in Edo State, especially those close to the River Niger belt experienced unprecedented floods that rendered some people homeless. Following this, there was an intervention by the State Government last week".
"The issues of flood and hunger in Nigeria is a collective responsibility of government at all levels".
"This measure of providing relief materials to flood victims has become a recurring decimal. we can not continue this way but find a permanent solution to the flooding issue in Nigeria. One such solution is to engage the services of professionals to dredge the River Niger; until this is done, we will continue to have this same problem of flooding in Nigeria".
"The dredging should not be a contract for political dredging, but experts should be engaged".
"The distribution of the relief materials to the flood victims will commence immediately", Shaibu added.
According to the Director of Planning and Research, NEMA, Mrs. Fatima Kasim; Head of Operations, Zonal Office, Benin City, Mr. Dahiru Yusuf, the donation was to cushion the effects of the flood and hunger on the affected victims, including the vulnerable.
They both assured that the Federal Government would continue to assist States in their time of need while charging the flood victims to believe that their sufferings "will one day, be over".
The items received include 1000 bags of rice, 1000 bags of beans, 1000 bags of maize, 75 bags of salt, 75 litres of vegetable oil, 150 seasoning Maggi cubes, 75 cartons of tin tomatoes, 8000 pieces of nylon mats, 1000 mosquito net,600 toilet soap, 2500 pieces of five yards materials,1000 children wear, 1000 women wear and 1000 men wear.