Friday was a day with so many ups for Team Edo as the contingents continued their quests for more medals with a positive finish on the penultimate closing day of the 7th National Youth Games ongoing in Asaba.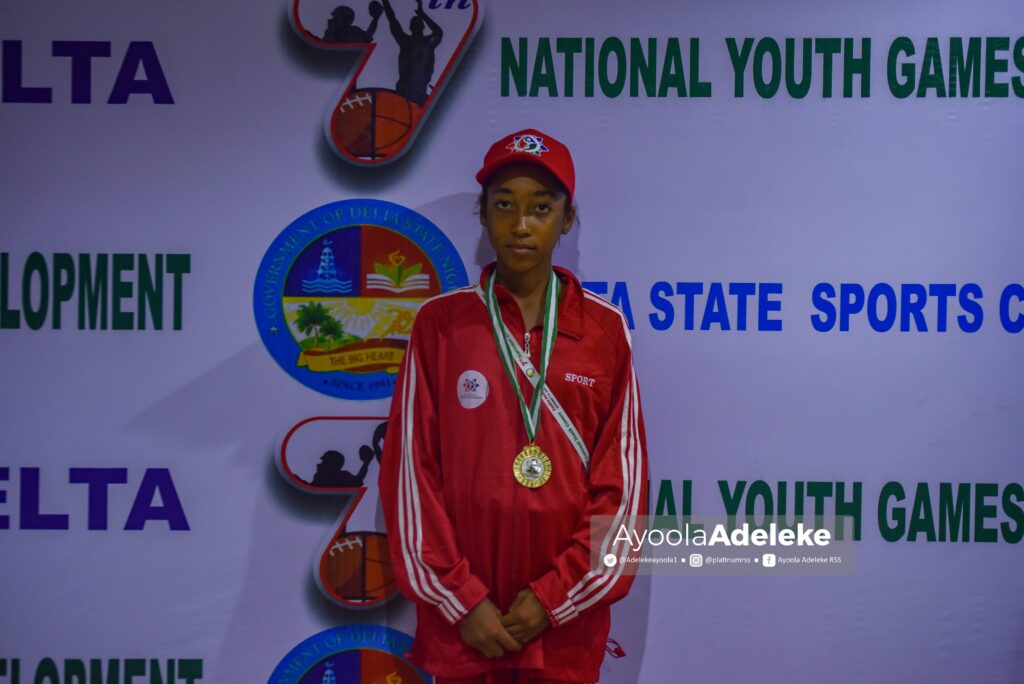 The team had booked two places in the final of the Male and Female boxing and were to face off with Team Lagos in both finals – the atmosphere was tense, yet the hope of grabbing gold on the two fronts was high. The finals started with the Female category between Ameerat Abike Abubakar of Team Edo and Mayowa Ayomide of Team Lagos in the female 44kg category.
Ameerat proved too powerful for her opponents as she could only be hit with pocket punches, but had her opponent battered with as many punches as the bell time in the three rounds. The judges were left with no option but to award her outright points over her less fancied opponent.
A few minutes later, the Male 46kg final bout was called between Habeebulahi Jamaldeen of Team Edo and Bolarinwa Michael of Team Lagos.
Just like Ameerat took Ayomide to the cleaner, Jamaldeen gave his opponent – shorter in height – no room to stretch his punches as he outboxed him in the three rounds they fought.
The judges ruled in favour of the Edo boxer with a split decision to the wild jubilation of the coaching crew and the teeming fans present at the St Patrick's School, Asaba.
Fathia Adedeji at her best grabbed a bronze medal for the team in the 46kg, Female.
The Team once again registered its dominance in the Cricket game with another gold in the ODI Male T20 and a bronze for the Female in the same category.
In the Track and Field events, Aliyat Musa grabbed a silver medal in the 100m Deaf Female with Ikusegbagbe Olufunmike Abigael winning bronze. Meanwhile, Ebe Lucky snapped up silver in the 100m deaf Male category.
Team Edo kept its reign in the Track and Field with gold and silver in the 200m Deaf Athletic courtesy of Aliyat Musa and Ikusegbagbe Olufunmike Abigael.
Aliyat Musa however took the shine on the day with another gold medal in the 400m Female Deaf race as Ugele Jessica picked up the bronze medal after coming behind Rasak Alimat with 50 seconds.
Team Edo ended the day on a high with 54 medals won in total – 21 gold, 17 silver and 16 bronze medals.