By Adeleke Ayoola, Bolaji Jokanola, Oboh Benjamin

As the world of football stands in awe of the stunning goal that has become an instant sensation from the Naija Super 8 Play Off, Platinum News grants readers an exclusive sit down with remarkable talent, Okon Ini-Obong whose Puskas Award rating has not only left spectators and commentators alike gasping in amazement but has also earned him an all-expense paid trip to the main draw Lagos where he will be presented with a 100,000 naira, a ball and a medal for scoring the play off's best goal.
Bendel Insurance may have not gotten a ticket to the Naija Super 8 billed for Lagos in July, but fans of the Benin Arsenals can smile home knowing fully well the future of the team is secured with emerging stars such as Imade Osarenkhoe, Deputy Echeta, Divine Nwachukwu and the now discovered Wonder Kid in the block, Ini-Obong Okon.


In what is his first career interview, Ini's exclusively expressed his feelings and shared his football journey so far with Platinumnewsng.com.

Platinumnewsng.com: Congratulations on your goal against Rivers United in today's match. How does that goal make you feel?

Ini-Obong Okon: To be sincere and truthful, the goal was good because I came back and saw the replay and it was very nice. I was very happy at that moment when the goal came in because it gave my team the equaliser before they scored us again. It is one thing I was praying for and you know the crowd was massive and doing it on the big stage was something I was really happy about.

Platinumnewsng.com: Doing it on the big stage and of course, you did it at home. This will be your first match on your home soil and you were emotional about it. Can you tell me what went through your mind, as you scored that goal?


Ini-Obong Okon: Yeah, definitely I was emotional because as I told you doing it on the big stage in front of people was one thing I was happy about. I felt, ah! God thank you for doing this at this moment; we needed that goal and it came through and I was very happy.

Platinumnewsng.com:You were seen blowing kisses to the fans, if the fans were closer to you, what would you have done differently?


Ini-Obong Okon: Yeah! Definitely, I would have rushed to the fans if that stadium had not been constructed that way, yeah, definitely! I would have done that because they are my people like I said before. It happened to be a big stage like, when the crowd are for you, when the people love what you do, you want to show them that I'm for you guys too. I appreciate the support. You could see when they mentioned my name like "Okon Ini-Obong" they were like ah, he's your brother! So they were happy for me.

I was very happy, I would have gone to meet them, hug them and try to tell them I'm one of them. But unfortunately, I couldn't do that because uh, the stadium is built to avoid encroachment.

Platinumnewsng.com: Talking about when your name was mentioned. I can see that you know they were just jubilating because they enjoyed your game. They never knew that you are from the state, but the moment the commentator mentioned "The goal was scored by Inibong Okon". The crowd erupted with cheers. How did that make you feel at that point?

Ini-Obong Okon: Ah! I was feeling like wow!, imagine the crowd being happy for you (smiles) over two, four thousand people being happy for you, celebrating you. It's one thing I can't express the joy in that moment. I was excited.

Platinumnewsng.com: You were happy that you scored in front of your people, but did it at any time cross your mind that the crowd alone is too massive for you?

Ini-Obong Okon: No! I wasn't feeling that no. I have seen a lot of crowds in my feeder's games. Today (Matchday) was not my first day playing in front of that kind of massive crowd so, I wasn't new to it. But, this one was you know, a debut on the big stage, I felt somehow though, but there was no pressure at all because I can't be pressured in this game because my coach has done his part for me about facing situations like this.

Platinumnewsng.com: Let's talk about the pitch. It's an artificial pitch. How would you rate the pitch?

Ini-Obong Okon: The pitch is very good and everything is nice. I give kudos to my state, Akwa-Ibom, especially the Eket organisation. A nice environment and everything went well, I believe as it was organised, I give kudos to them.

Platinumnewsng.com: At the end of the day Bendel insurance despite the fight, coming back twice into the game eventually lost against Rivers United. How did the result make you feel?

Ini-Obong Okon: You know the scoreline matters and that is one thing that everybody asks for in any game you watch, like who won? Before they would want to ask all other details. I felt really bad when the last goal was scored, but we had to fight back and there was no time for us and I just, I don't even know at that point like I was uh! Why now, why now? We still need more time, although the referee said "No you can't have it". So he sounded the whistle and we had to leave everything to our fate. So that was it. I didn't feel really glad because we were planning, we didn't come this far to come just to lose the game or not go home with the ticket. I wasn't really happy at that time.

Platinumnewsng.com: You will not be in the super eight as it stands. I want to know how is it going to be for you to watch the games from home?

Ini-Obong Okon: Like I said before I wasn't happy and I don't think I'm going to be happy for not going to the super eight in Lagos. I feel really bad, like I told you before when the third goal was scored, I was like oh, so I'm not going to be watched again on the big stage for now. So, I wasn't really happy because I want to show more of what I can do for the world. I just pray that maybe next time we can fight and make the world see what more we have.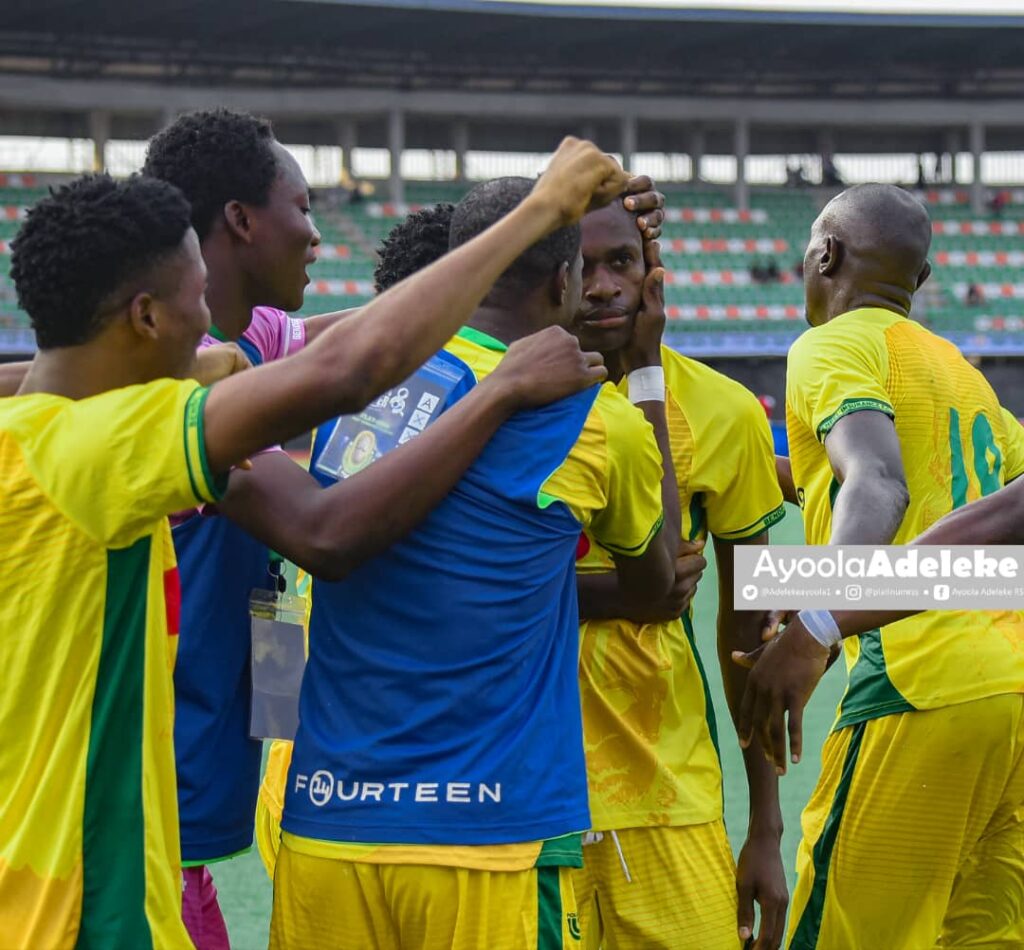 Platinumnewsng.com: Has it ever come to you that it could be this early in your football career that your name will be trending like this?

Ini-Obong Okon: Not at all, I wasn't expecting it this early at all. I have so many messages right now and I couldn't even reply at all. So I wasn't expecting what happened today although I've trained towards it but I didn't expect it was going to come this way or that it would come that easy for me. For my name trending I think it's a normal thing when you do something and people like it they would want to commend you for it.

Platinumnewsng.com: Let's talk a little about your family.

Ini-Obong Okon: I'm from a family of seven, we are four boys and a girl, we are from Ibisikpo Asuta Local Government in Akwa Ibom state of Nigeria. My parents live in Benin and I was also born and brought up in Benin that's why I play in Benin. We are a Christian family and my family has been my backbone from day one, having my back in everything I do concerning this career, so I just want to appreciate them.

I happen to be the least of the footballers in my family, although two of my elder brothers did play at a time but have stopped now. Currently, it's just my immediate elder brother and me that are still pushing and chasing the career that we have chosen for ourselves.

I went to Primary school, Basic 1-6 and after secondary school I told my dad, I want to go fully into football, so he said I should just finish secondary school and give him the certificate and I can go so after my last Paper, I just said "Dad, so this is it, just take the certificate, I'm off" and that was when I chased my career the way I'm chasing it right now, putting everything I have to get what I want.

Platinumnewsng.com: If you had not been a footballer, what would you have gone into?

Ini-Obong Okon: Yeah, I would have been an accountant and I will still be one; an accountant and as I told you before, I just told my Dad, "Dad, I'm supposed to be an accountant, fine but when I gave him my certificate for the SSCE, I told him I'm off, going to train my gene like a footballer. But, after football, I will fall back to being an accountant.

Platinumnewsng.com: This goal you've scored, would you want to do more practice to make this your trade mark so you can do it over time?

Ini-Obong Okon: Definitely, that is what I'm planning on doing. I will be working towards it.

Platinumnewsng.com: With what we've seen over time, you could be in the squad next season…So are you saying you're ready for the big stage?

Ini-Obong Okon: I'm ready, if I wasn't ready, I don't think I'll be here, playing on the big stage and doing what I do, so yes I'm definitely ready for that, one hundred percent, I'm ready for that, although, I know how tough and challenging it's going to be.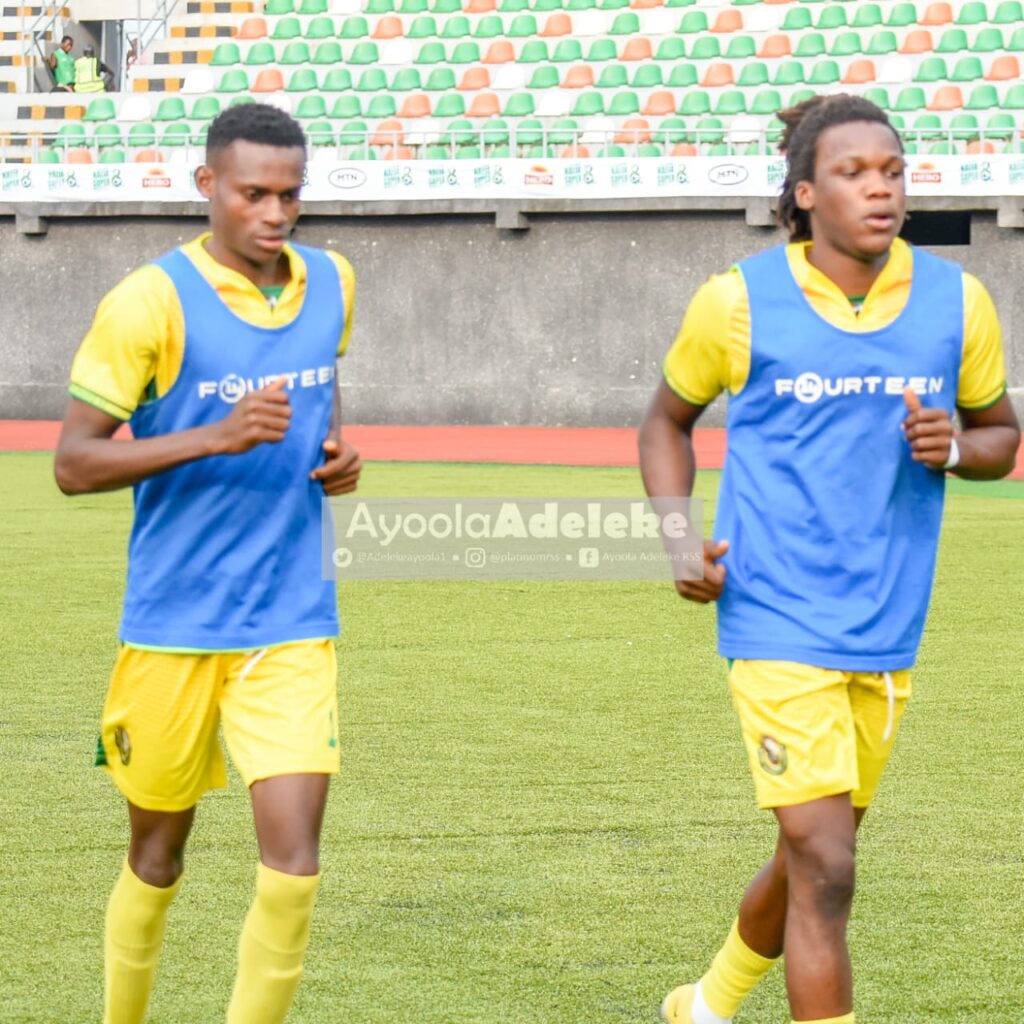 Platinumnewsng.com: Who would you say, has been your inspiration in the World of football aside from your parents, football generally?

Ini-Obong Okon: The number 1 person I had before I switched to two was initially Sergio Busquet because I like the way he plays, control the game, makes a decision, the way he commands the midfield I look forward to him, but he is not the scoring type, so I said I need to score because, in the football world, goals matter, not just possession, fine, it's good to possess the ball, but the goal is what counts so I started looking for midfielders who can score like the Kroos and others who can shoot shot from outside, who have techniques, I didn't throw away the Busquet type, no, I didn't do that, I just try to add other midfielders who have something Busquet doesn't, who can score a goal. Busquet is a tall midfielder so he can't score a goal so I had to add someone I can learn from in the scoring aspect.

Platinumnewsng.com: Do you have any player in the NPFL or Nigeria football generally who you look forward to?

Ini-Obong Okon: Yes, they are so many, I don't think I will go far, Divine Nwachukwu as I told you, he can hold the ball, he can score, and he happens to be the highest goal scorer in the team in the last Super Six, so the Divine Nwachukwu style, I think I like that, and I want to improve myself to be like him and even better.

Platinumnewsng.com: Where do you see yourself in the next five years?

Ini-Obong Okon: That's a huge question, I see myself playing a champions league game, it could be less, but nothing more than that, playing in the biggest club competition in the world.

Platinumnewsng.com: Bendel Insurance did not do so well in the Super Six but of course complimented it in the FA Cup, how would you describe the journey of Bendel Insurance this season?

Ini-Obong Okon: The journey of Bendel Insurance is something that nobody believed, coming from NNL, doing an unbeaten run on the big stage of Nigerian football is something nobody believed with the likes of Eyinmba and other big names in the NPFL, it is something I am really proud of and thank God I am part of the team, I am really happy to be one of them, I am happy to play and see if I can add more to help them, build up the team to get to the height we want to go.

Platinumnewsng.com: Which club do you support?

Ini-Obong Okon: I support Barcelona and Bendel Insurance.
Platinumnewsng.com: Give a message to your fans in Akwa-Ibom and Benin.

Ini-Obong Okon: Shout out to my people in Akwa- Ibom. Thank you for the support you give to me. And to my people in Benin, thank you for always pushing me and those in Oredo part of Benin and Edo at large, thank you so much.