Nigeria's Minister of Sports Development, Senator John Enoh, on Thursday, welcomed Nigeria's contingent that participated at the Malta Gymstars International Championship in Malta.
The team of young gymnasts represented Nigeria in the 15-nation championship. The Nigerian TIG team of seven young gymnasts, led by Coach Tony Asuquo clinched 23 medals in total, in Cottonera, Malta.
Addressing the team, the Honourable Minister for Sports congratulated the contingent on behalf of His Excellency, President Bola Ahmed Tinubu for making Nigeria proud. He also thanked the TIG Gymnastics Club for the promotion of gymnastics in Nigeria, urging them to keep staying true to their mission.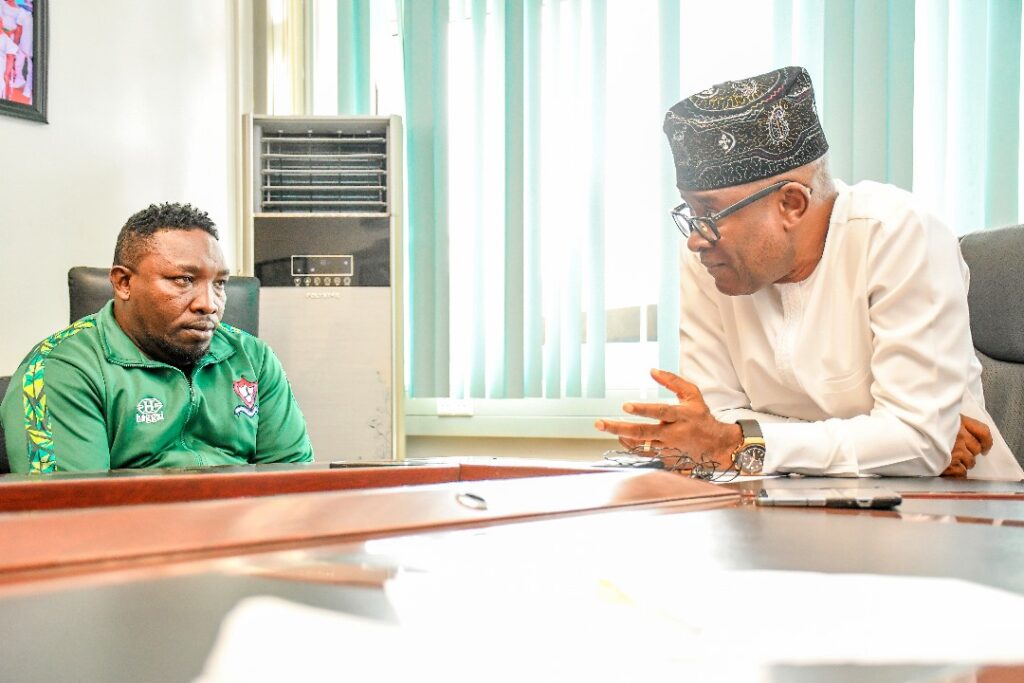 "On behalf of His Excellency, the President of Nigeria, Bola Ahmed Tinubu, I congratulate you all for the enormous feat. I regard this as a very tremendous effort," Enoh said. "Your private efforts have benefited our country a great deal. It's amazing what you all have done in faraway Malta."
"I am here to encourage the efforts you're making as youngsters at an early age. We will ensure that no sports suffer neglect, as our attention will be spread across all sports, with special attention for the grassroots."
"While education is important, we also want to help budding stars grow their talents and fulfil their potential. We want kids to grow up knowing that, even as a gymnast, they can get to the world stage and do great things. As minister of sports, I will remain very interested and committed to the growth of our youngsters."
The coach, cum founder of TIG Club, Anthony Asuquo stated that seven junior gymnasts represented the country and won 8 gold, 8 silver, and 7 bronze medals.
Chiwendu Okpanku emerged as the third-best in the world and number one in the Vault category.