As Edo State joined the rest of the world in observing the 2023 Olympic Day Run, the Deputy Governor, Rt. Hon. Comrade Philip Shaibu led over 200 teams of participants, including officials of the Edo State Sports Commission in the exercise.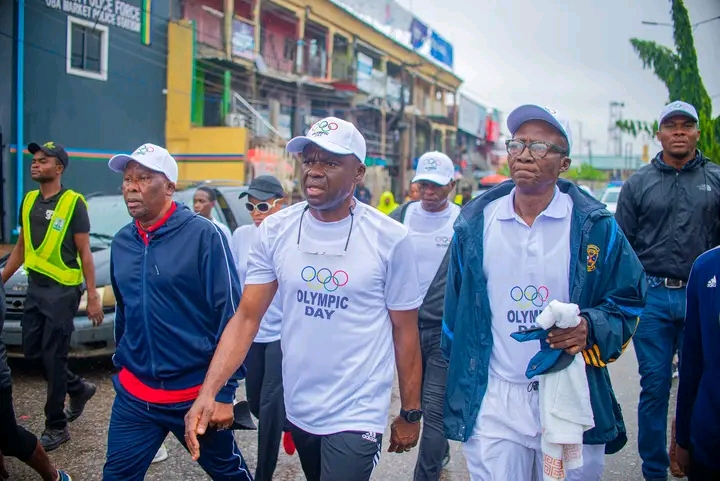 The sports-loving Deputy Governor, Permanent Secretary, Edo State Sports Commission, Mrs. Sabina Chikere and other senior officials of the Edo Sports Commission with the rest participants defied the early morning rain to participate in the international sports event.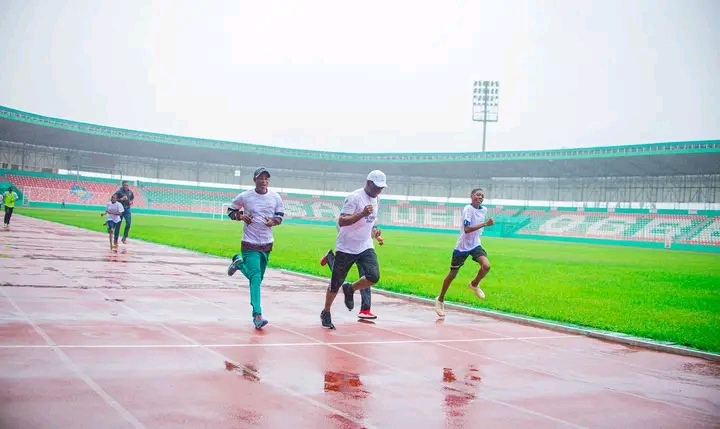 The Olympic Day Run exercise started at the Samuel Ogbemudia stadium at about 8:00 am as the participants ran through Akenzua Road, Plymouth Road, Ring Road and Oba Market Road through Ekehuan Road and later rounded off at the same Samuel Ogbemudia stadium in Benin City on Saturday.
The annual event which was organised by the Edo State Sports Commission attracted participants which included sports-loving children and adults who ran through the route.
Delivering the message of the President, International Olympic Committee (IOC), Shaibu, highlighted the benefits of sporting activities to include mental and physical health for humans, urging people to spare time for sporting activities daily.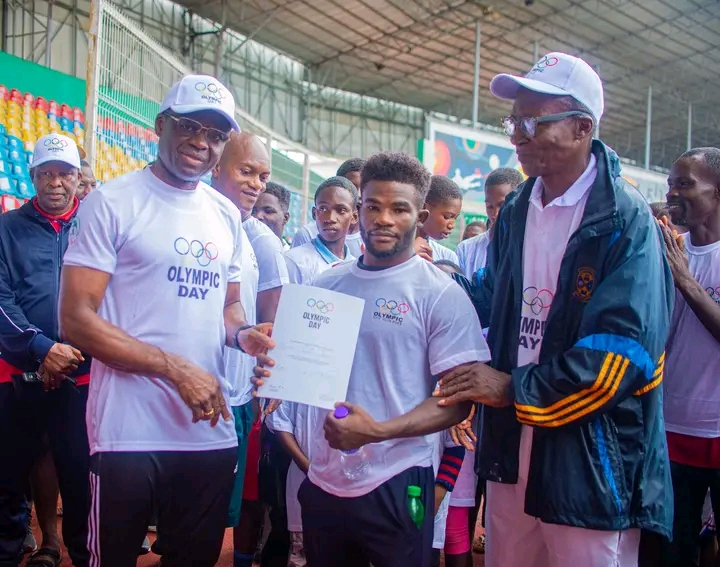 He pointed out that the event was set aside globally to celebrate the Founder of the Olympic Day Run Baron Pierre de Coubertin, maintaining that Edo State could not have been left out in the celebration.
The Deputy Governor said: "Today, we are remembering the creation of the Olympic Day Movement with the theme"Let's Move" by its Founder, Baron Pierre de Coubertin, who wanted to make the world a better place through sports."
"This is why the Olympic Day run is always a perfect opportunity to get up and move. When we do sports, it keeps our mind and body stronger and healthy."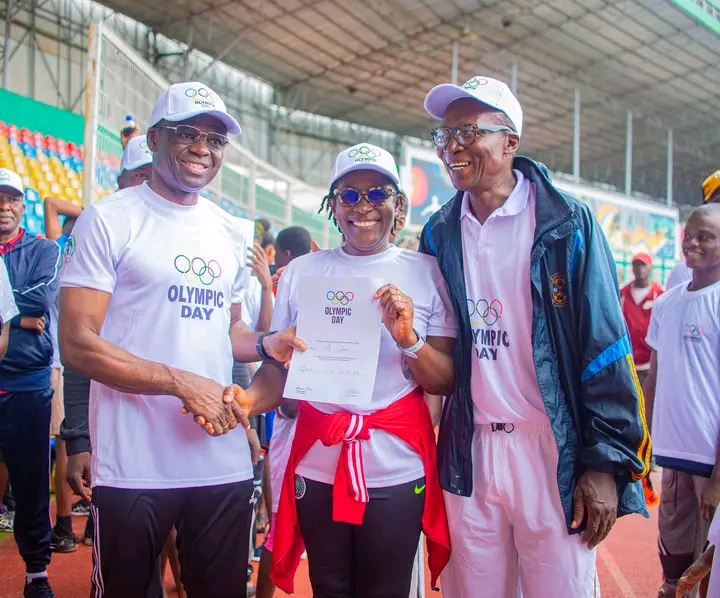 "When we do sports, it inspires us to always put in our best and it gives us joy, and brings us together."
"This is the beauty of sports. It inspires the world to move and it brings us all together as friends, community, no matter where we are and how we choose to move."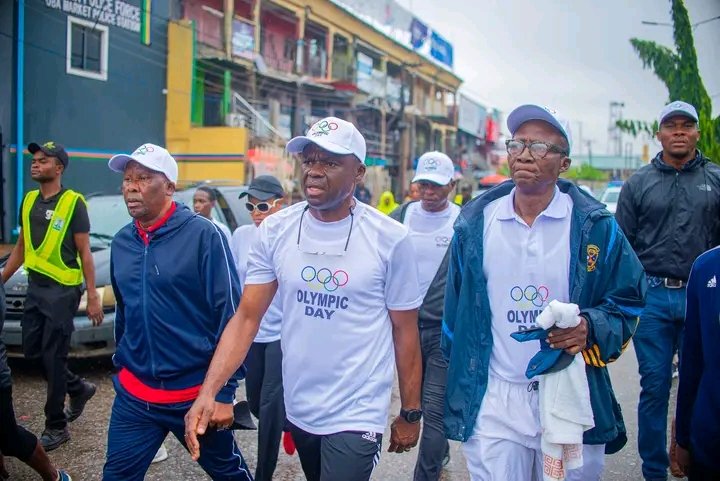 "Sports is synonymous with good health. And when you are mentally and physically fit, your productivity will be high."
"The healthier we are the better our productivity and the better the growth of our country."
"So, as we celebrate this year's Olympic Day, I want to urge all of us, no matter how little it is, just take a walk roaroundour house, do some exercise and when you do that, your health will improve."
"In this Olympic spirit, I wish you a wonderful Olympic Day celebration and I say let us all move", he said."