Day 4 of Platinum Cup 2023 was a thrilling display of football, with several matches providing plenty of excitement for the teams in action with 16 goals recorded in five enthralling matches.

Warriors 2-2 Yak Sports

Although the spoils were shared, both teams were winners after the full-time whistle because the result sealed their quarter-final qualification. The first goal came through a penalty which Salami converted. Soon Amos Omorodion equalised but in the 30th minute, Chinanza Onuoha got back in the game. In a goalmouth scramble, Jerry Uche equalised for Benin Warriors in minute 77 to end the game in a draw.

Rolly 2-0 Genesis FC

It was a tough encounter for the NLO club side, Rolly as they struggled to defeat Genesis FC in a tight match. Kingsley Epute broke the deadlock in minute 69. Two minutes after the first Rolly got another goal. The result means Rolly qualified as the best loser two.

Oloke United 1-2 Florence Joshua

Oloke with high hopes aimed for qualification from the group stage and sided out their all into the pitch with their resilient performance. The Akure-based side, Florence Joshua however won the match. Goals from Yunus Akinyemi and Ayibiowu Abayomi were enough despite Kenneth Evbowa's goal.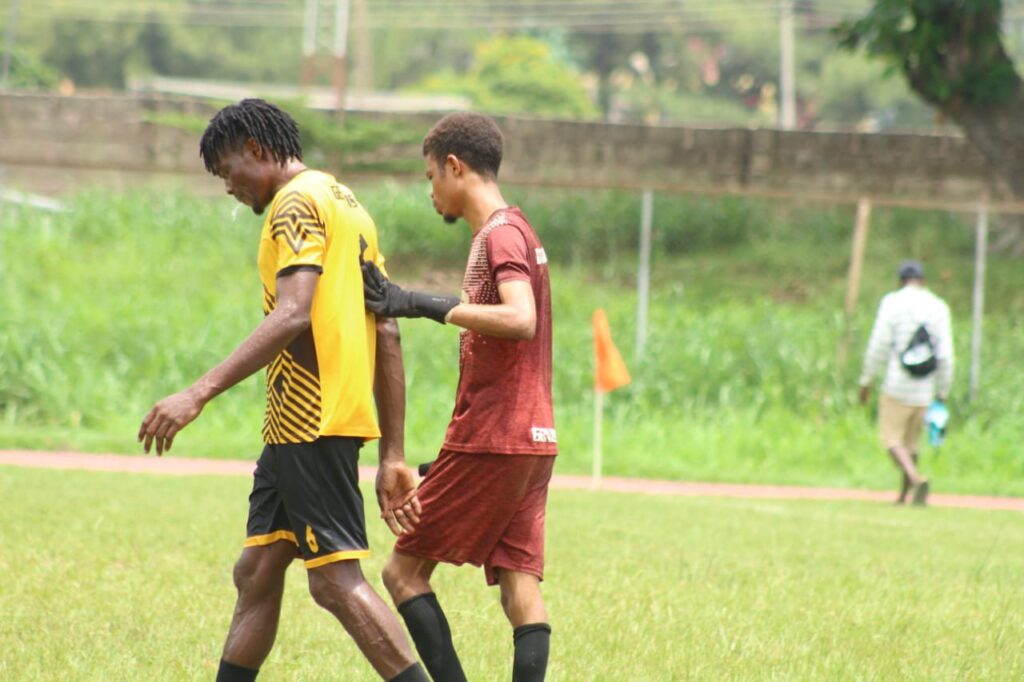 Eagle Wings 2-0 Worshippers

It was a group decider for Worshippers who gave their all to secure a place in the last eight although, the result from the other fixture meant the 'Idosa Boys' time at Platinum Cup had come to an end. Eagle Wings took the lead in the game courtesy of, but the heroics of Eagle Wings goalie, Osazuwa Edowonyi who saved a penalty boosted the morale of The Eagles who went on to net the second with Oghenetega Ovie getting on the scoresheet.

Ine Stars 1-4 Dynamo Academica

The last game of the day saw the fastest goal of the tournament in 36 seconds which came as an own goal from Ine Stars centre-back, Esosa. Dynamo outplayed Ine Stars in a five-goal thriller. Dynamo Academica enjoyed their lead all through until a penalty was awarded after a dangerous tackle from Dynamo's defender in the 18-yard box. Ine Stars converted from the spot. Goals from Lengkat David and Ale Alvis.