…Ahead of U-19 World Cup Qualifiers

Edo State Deputy Governor, Rt.Hon. Comrade Philip Shaibu has played host to a delegation of the lnternational Cricket Council ( ICC) led by the General Manager of Development, William Glenwright.


While receiving the ICC delegation at the Government House, Benin City Shaibu noted that "it is great to know that Edo State has world record holder in the Nigeria Cricket team. This is why we will continue to provide the needed support to rejuvenate all our athletes and sports facilities in the state".


The Deputy Governor affirmed that "Edo has always been the sports destination in Nigeria and all we did was to create an enabling environment for sporting activities to thrive and in doing this, we had to change and implement policies and framework that will help sustain Edo sports even after our administration".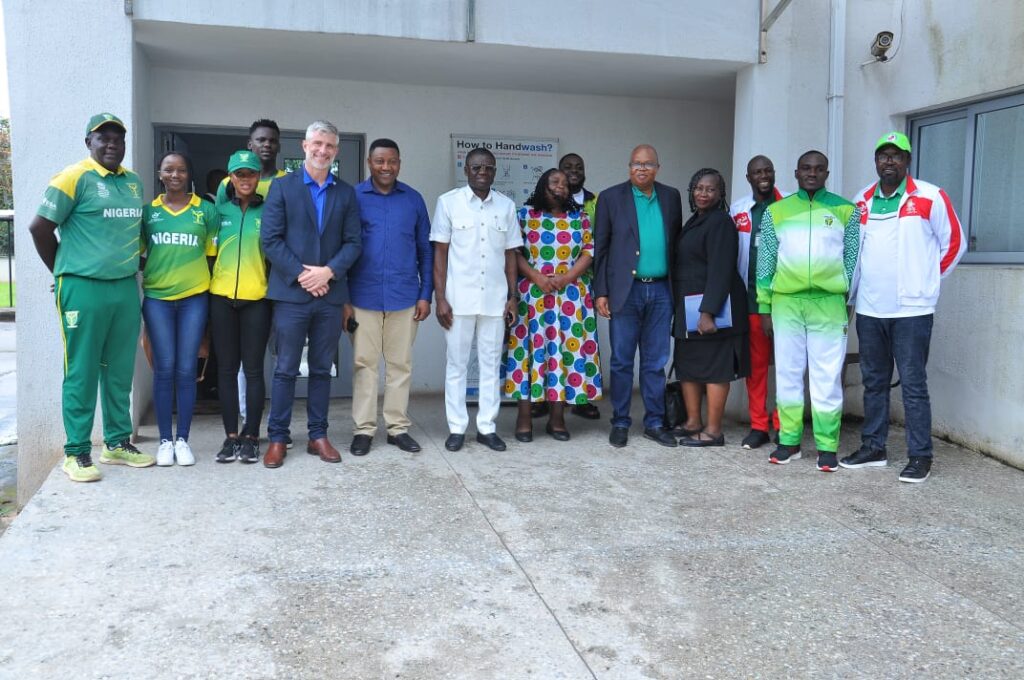 "This has helped us standardise our sports with global best practices. lnterestingly, we want to continue dominating the limelight in every sports activity in Nigeria and beyond".

"We are changing the mentality of the average Nigerian that believes sports is just for entertainment and commercial purposes. We also want to help discourage illegal migration, drugs and other societal menaces amongst our youth ", Shaibu added.

He however appreciated the President of the Nigeria Cricket Federation ( NCF), Mr. Uyi Akpata and the ICC General Manager of Development for the talent hunt program and confidence in the Edo State Government. He assured the delegation of the State's maximum support for the Nigeria Cricket Federation.


Speaking earlier, the ICC General Manager, Development, William Glenwright, stated: "it is no longer news to the world about the impact of Edo State Government in sports development in Nigeria. We are here to explore the environment, the facilities and how to provide the needed support for Nigeria Cricket Federation and Players".


"We are aware of the good cricket turf facilities and school programmes provided in the State and we hope to have a workable partnership to continue to develop Nigeria and particularly, Edo State Cricket Players to be globally competitive".


Glenwright was accompanied by Patricia Kambarami, the ICC Development Manager in Africa and some officials and players of the Edo State Cricket Association.


It would be recalled that Nigeria has won three consecutive international awards in the last four years, in addition to the 2022 Best ICC Social Impact Program, which was awarded for the work done with cricket as a tool for social change the internally displaced people (IDP) camp in Edo State.