Kwara United's talented defender, Musa Afeez, stole the show in the inaugural game of the ValueJet pre-season tournament, securing not just the coveted Man of the Match award but ₦100,000.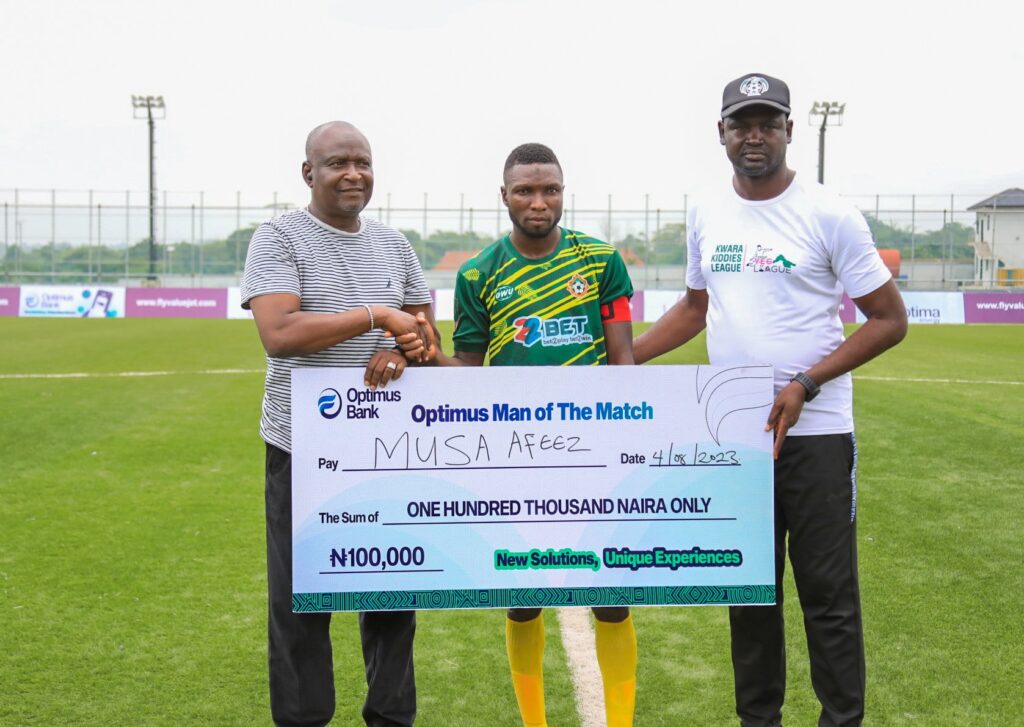 The tournament, which received support from Optimus Bank through a partnership/sponsorship deal, had promised to reward outstanding performances with a generous monetary prize for each recipient.

The right-back showcased his defensive prowess and attacking flair throughout the 90-minute encounter against Remo Stars. Afeez's exceptional performance down the right flank earned him accolades not only from spectators present at the venue but also from fans expressing their admiration on social media.


The match between Remo Stars and Kwara United was a tightly contested affair, ending in a thrilling 1-1 draw. Kwara United took the lead in the 42nd minute with a brilliant goal from Ikenna Offor, who skillfully converted a well-placed cross delivered by none other than Musa Abdulafeez. The right-back's contribution in creating the opening goal further solidified his claim to the Man of the Match title.


However, Remo Stars refused to be outdone and responded with a goal of their own in the 57th minute. Alimi Sikiru's composed finish from within the box restored parity, setting the tone for a fiercely competitive tournament opener.


In other matches of the day, Heartland clashed with Sporting Lagos, resulting in an exhilarating 3-2 victory for Sporting Lagos. Arum Kingsley and Ori Elvis found the back of the net for Heartland, while Isaac Annor and Emeka Nwokeji's brace secured a triumphant win for Sporting Lagos.


Meanwhile, Shooting Stars and Beyond Limits played out an intense 1-1 draw. Kayode Oke scored for Shooting Stars, while Onyebuchi Obasi ensured Beyond Limits had their share of the spoils.