Legends are born and raised, trained and mentored to explore potentials and God's given talents to the growth and development of their environment cutting across their grassroots, states, national and world beyond. But to every man born, there must surely be a time to be honoured and committed to mother earth, such was the journey of Jeremiah Okorodudu whose last journey home began yesterday, in the Heart Beat of the nation, Benin City.
Leading the array of personalities whose hearts beat for this legend was the Chairman Edo State Sports Commission, Olympian Yussuf Alli as ably represented by the Permanent Secretary, Edo State Sports Commission Mrs. Sabina Chikere who led other senior officials, including active and retired boxers in their large number to pay their last respect to the late boxer.

The Edo Sports Commission in collaboration with the diseased family, organised a special lying-in-state ceremony in honour of the late iconic boxer at the Samuel Ogbemudia stadium, Benin where friends, sportsmen and women bade the Olympian a farewell.

The remains of the late boxer were brought into the Samuel Ogbemudia stadium from Lagos state where he passed on.

Speaking, the Edo state sports commission Permanent Secretary Mrs Sabina Chikere, described Late Jeremiah Oghenekevwe Okorodudu as a legend and iconic personality to recon with, adding that the death is a huge loss to the sports industry.
"We feel the pains. Okorodudu as we all know was a great boxer to recon with. He started his boxing career in Benin. He represented Bendel state and rose to fame and became an Olympian. He coached and touched lives positively. He will surely be missed. We now must keep his legacy." She said.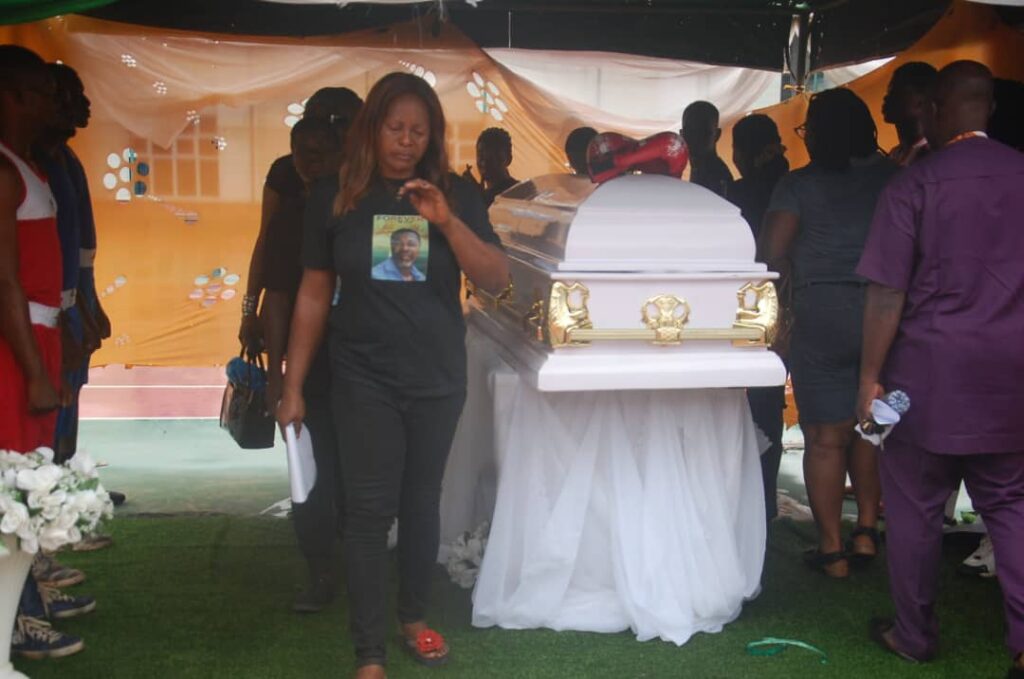 In a message at the ceremony, the officiating minister Bishop Idahosa Sebastian told the sympathizers to have a heart of loving one another as a way of keeping faith in God.

Also speaking at the ceremony, the
Coach of the late Jeremiah Okorodudu Mr Isaac Ikhuoria remarked that
the late Jeremiah Okorodudu popularly referred to as Jerry was a great boxer who won many trophies during his reign. He called on the family he left behind to emulate their late father's legacies.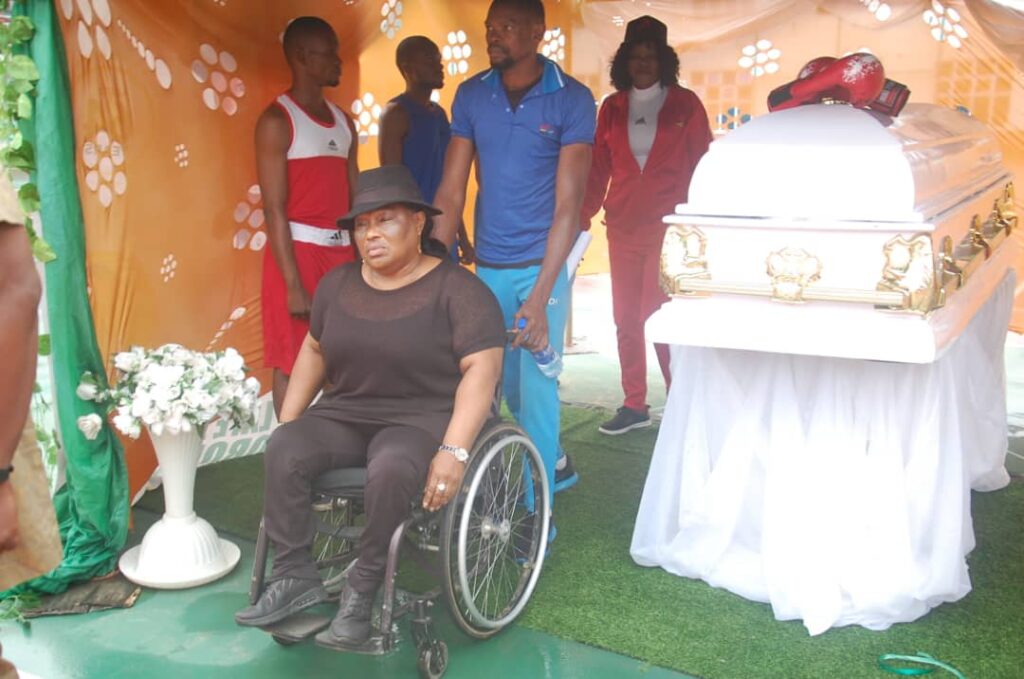 Daughter of the late boxing icon, Doreen Okorodudu described her late father as an enigma whose footprints remained indelible in the society. She expressed the family's appreciation of the Edo sports commission and other concerned citizens who have supported them in their time of grief.

Late Jeremiah Oghenekevwe Okorodudu who was a renowned boxer in the then Bendel state died at the age of sixty-four and his remains, according to the funeral programme, will be committed to the mother earth in his native land of Agbarhaotor, Delta state.