…as the ex-Insurance player trains with the Queens
The Edo State government has restated its commitment to fulfilling promises made to turn Edo Queens Football Club into the envy of other clubs in Nigerian women's football.
The reassurance was made Tuesday evening by the state's Deputy Governor, Rt Hon Comrade Philip Shaibu at the end of the team's evening training session at the Samuel Ogbemudia Stadium as they get prepared for their NWFL Premiership matchday six against Abia Angels on Thursday.
Shaibu who called it quit from active football on August 13, 2022, appeared for the first time in a football kit when he joined the team for their routine training. The former Bendel Insurance captain participated in all stages of the team's training monitored by the head of the technical crew, Moses Aduku.
After the training, Shaibu took out time to admonish the girls to keep the fire burning in the Nigerian Women's Football League Premiership until they get to the Promised Land.
" I have seen your efforts, though I haven't had time to come check on you due to the political season – elections – I have keenly followed your performance. I will be back fully with you soon after this season to continue to lend my physical and moral support for your success."
"The season hasn't started yet, so I don't want you to relax, believing that all is perfect. Keep up the good work and keep making us proud so that we too can make you happy"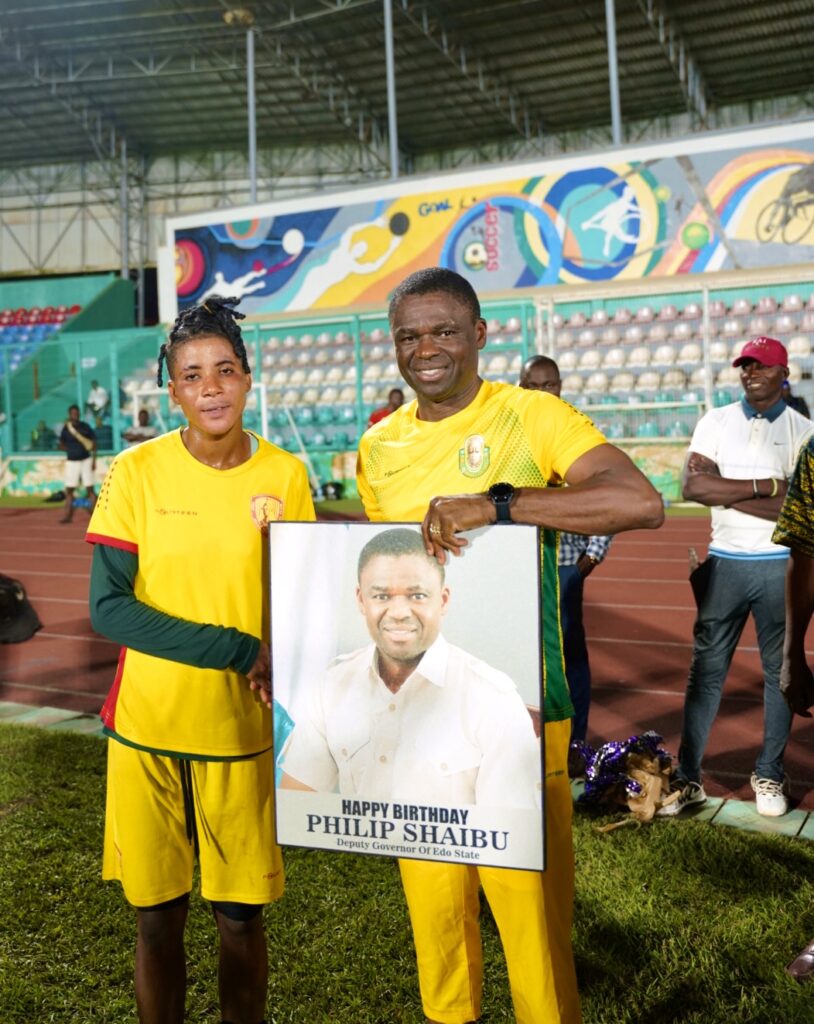 "Be rest assured that we are fully committed to making you succeed and we are not resting on doing that. We will keep doing everything necessary to keep you going."
The high point of the training visit was when the team dynamic player, Omotoke Taibat Odueke presented a beautiful portrait of the digital Philip Shaibu to him stating that she did that to celebrate the Deputy Governor's 53rd birthday, a gesture which was well received and appreciated by Shaibu.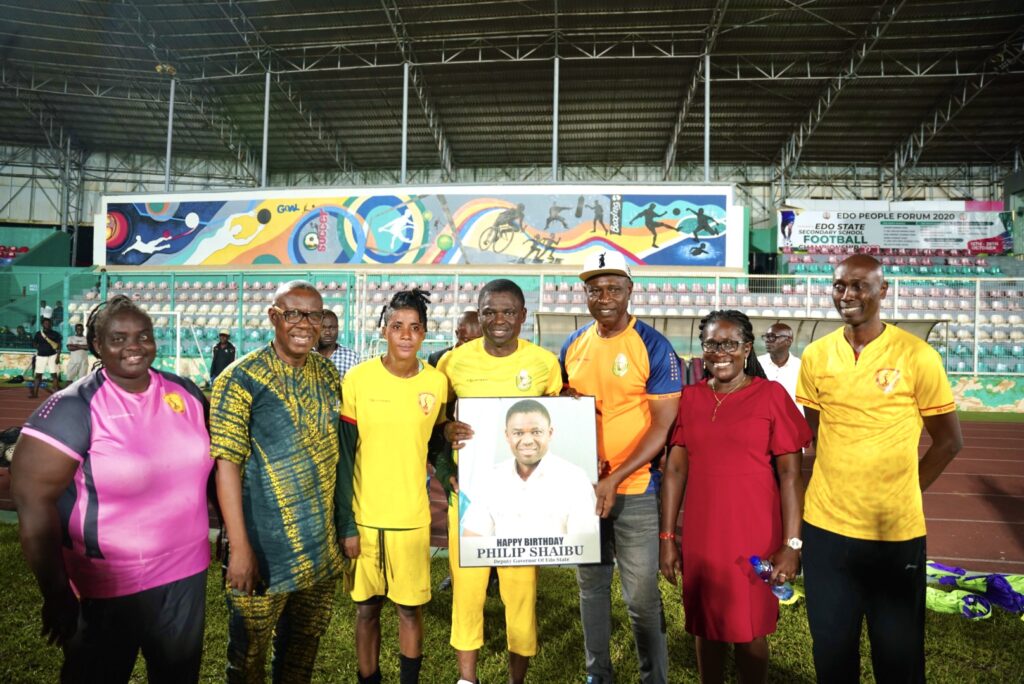 Meanwhile, Edo Queens will unveil a new set of kits for the ongoing 2022/2023 NWFL Premiership season Wednesday at the New Festival Hall, Government House, Benin City.