Akwa Ibom State's Commissioner for Youth Development and Sports, Sir Monday Uko, has assured the Confederation of African Football (CAF) that the Godswill Akpabio International Stadium is fully prepared to host the 2027 Africa Cup of Nations.

Following a thorough inspection, the Commissioner expressed gratitude to CAF for the visit and stressed the government's dedication to maintaining the stadium at its best for any international football event.


"We prioritize upholding the stadium's high standards through a robust maintenance culture for public infrastructure in Akwa Ibom. Be assured, we will keep it in excellent condition to host any top-level football tournament."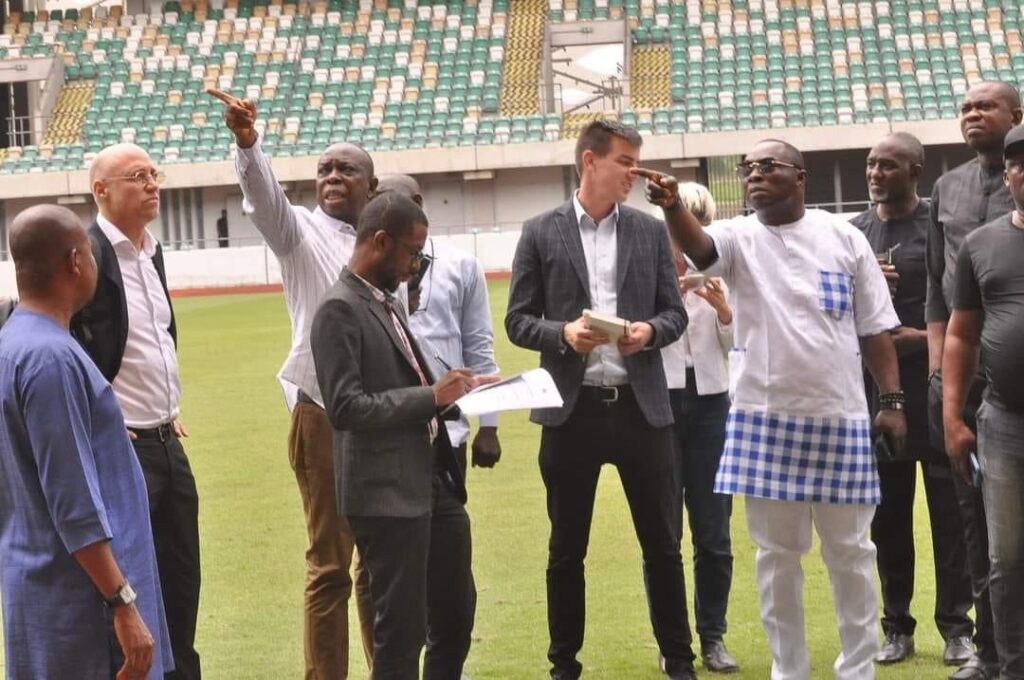 Accompanied by Akwa United's Chairman, Elder Paul Bassey, and members of the Akwa Ibom State Football Normalization Committee, led by Chairman Otuekong Bonny Nyong, the Sports Commissioner urged the CAF to provide their recommendations. He assured that the state government would grant necessary approvals to support Nigeria/Benin's bid for hosting the 2027 AFCON.

Earlier, the CAF team, including Ralf Baumberger, Adam Vojtekovski, Sophie Bich-Chieu Vu Tien, Omar El Ghiati, Mainasara Illo, Ademola Olajire, and Tasiu Riskuwa Shehu, inspected the facilities at the Godswill Akpabio International Stadium, also known as The Nest of Champions, and offered some suggestions to the management.