Bayelsa State wrestlers reigned supreme over their counterparts in Day 3 of the ongoing 2nd Governor Douye Diri National Wrestling Classics which ended in fireworks of terrific displays by wrestlers at the Samson Siasia stadium indoor sports hall.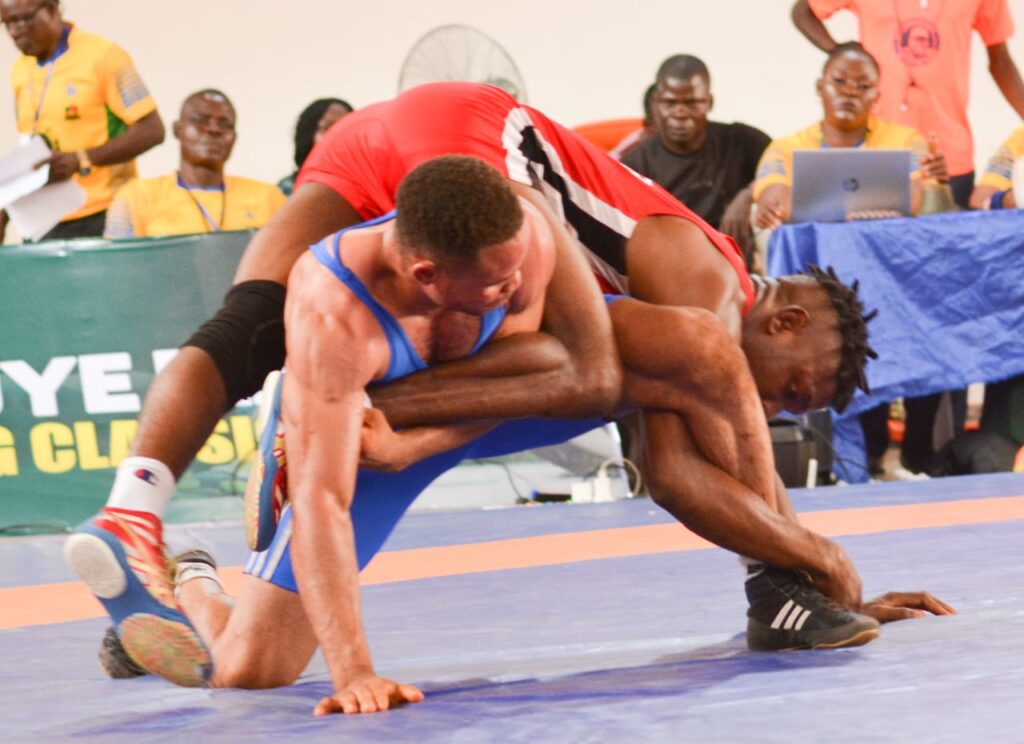 Favour Opuene opened the medals window for the Restoration team with a silver in the women's 55kg Freestyle after losing to Mercy Adekuruoye of Rivers State as Esther Asaolu of Oyo state clinched bronze.
Bayelsa picked their first gold of the day when Ebipade Mughenbola beat Patience Kakande in the women's 65kg Freestyle.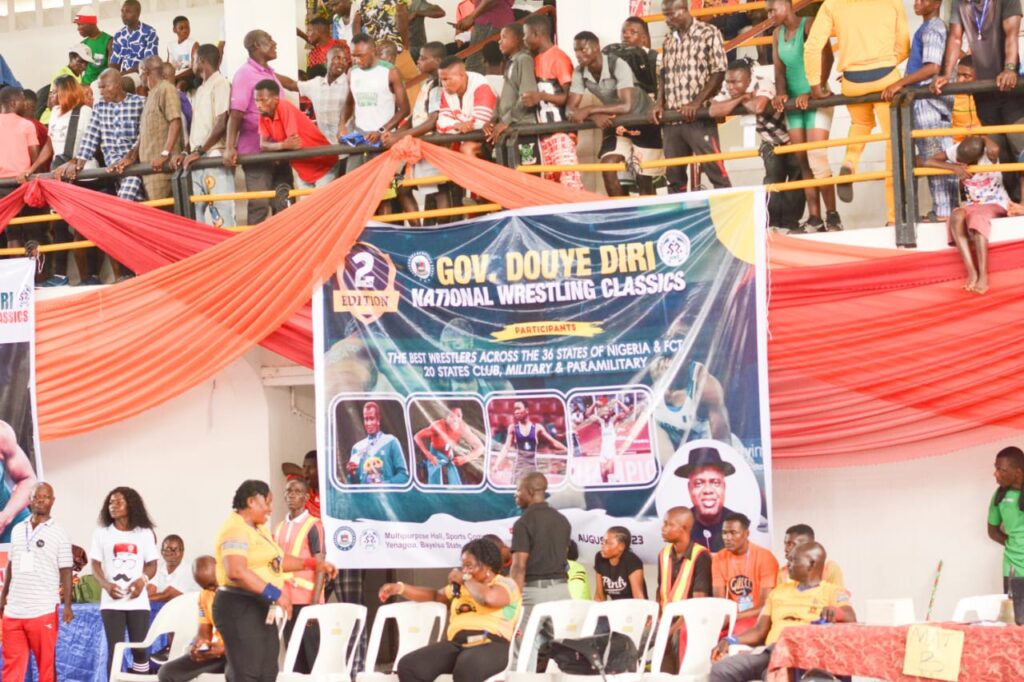 Team Bayelsa started the men's category with a silversilver medal just as the women after Peremobule Ebimowei lost to Tope Adebayo of Oyo state in the gold medal fight.
Bayelsa picked the first gold in the men's category when Braveman Peremo answered hisred to his name by demonstrating his bravery over Ayibasisei Kelvin of Delta State, leaving Salisu Rasheed of Oyo state with the bronze medal.
In the 77kg, Perefagha Kiribein won Aginifo Echichiel of Edo State for the gold medal with Chinonso Robinson of the Nigerian Police carting home bronze.

Newlife Ebikeme of Bayelsa added to the gold medals' haul of Bayelsa with a narrow win over Jones Pare of Eagles Club leaving Ebiton Noel of Rivers with the bronze as a consolation in the 79kg Freestyle category.
Parkistan Alfred of the Nigeria Security and Civil Defence Corps won gold in the 67kg Greco-Roman category against Julius Adekunle of Ogun State as New style Paungrit Of Kano State.

The last category for the day saw Bright Irobekin of Edo State race to gold in the Greco- Roman 72kg category leaving Albert Idowu and Okorie Ebisindei of Bayelsa picking the bronze medal.