In a thrilling final encounter under the floodlights at the Stephen Keshi Stadium in Asaba, Bendel Insurance emerged victorious over Enugu Rangers in the 80th Federation Cup final.


The tightly contested match ended with a 1-0 scoreline, courtesy of a calm spot-kick conversion by Bendel Insurance's Imade Osarenkhoe in the 45+8th minute.


The tense atmosphere at the stadium was electrifying as both teams showcased their skills and determination right from the kickoff.

However, it was Bendel Insurance who managed to break the deadlock in the final moments of the first half. The turning point occurred when Enugu Rangers' Chimerem Ugwueze committed a handball inside the penalty box, leading to a crucial spot-kick for Bendel Insurance.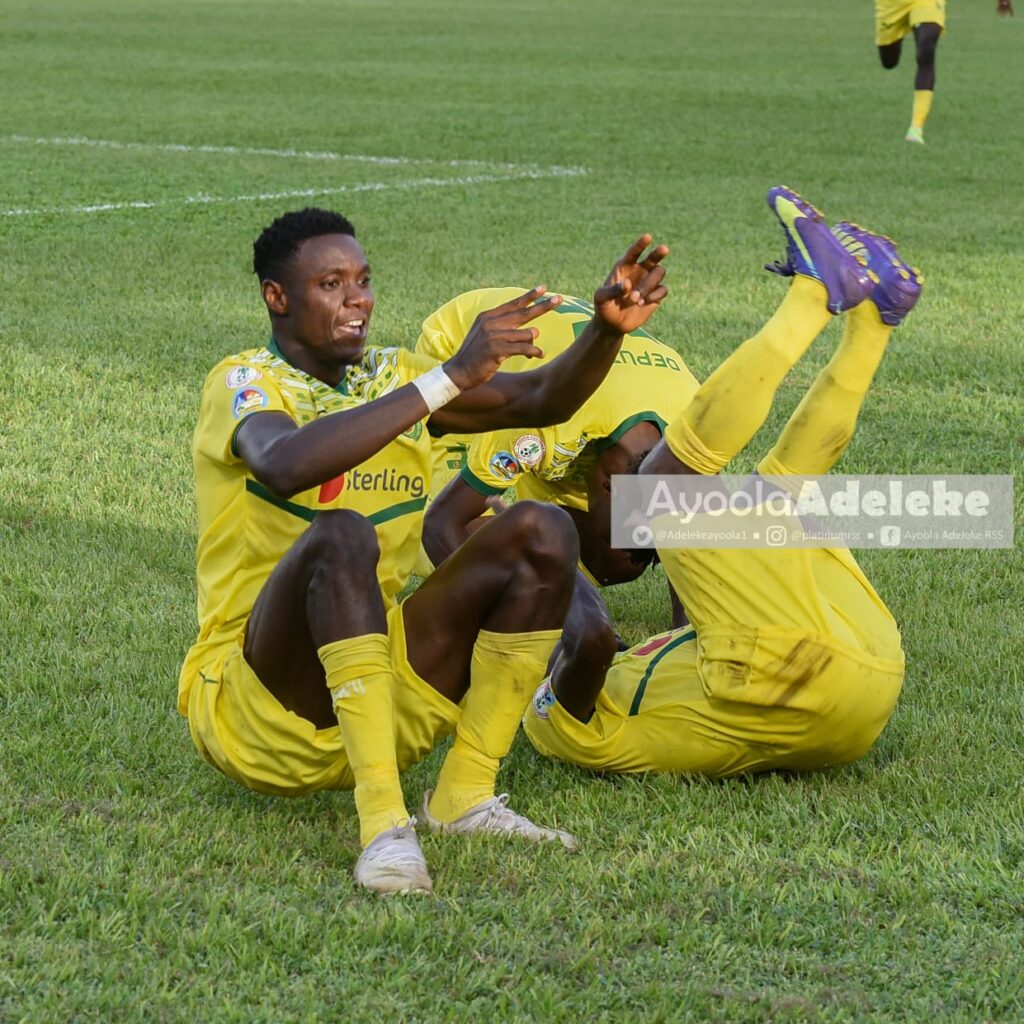 Imade Osarenkhoe, the towering striker for Bendel Insurance, stepped up to take the penalty and showcased remarkable composure under pressure. With precision and finesse, he calmly slotted the ball into the back of the net, giving his team the much-needed advantage just before the halftime whistle.


Enugu Rangers' hopes were further dampened as Chimerem Ugwueze, who had already received a yellow card earlier in the match, was shown a second yellow for the handball offence that resulted into the spot kick. The resulting red card reduced Enugu Rangers to 10 men, making their task of staging a comeback even more challenging.

In the second half, Enugu Rangers displayed tremendous resilience, determined to level the playing field despite being a man down. They created several promising chances and tested the Bendel Insurance defence, but the latter's steadfastness prevented any breakthroughs.


Bendel Insurance, with their solid defensive line, held firm to protect their slender lead until the final whistle. Their collective efforts and disciplined approach paid off, securing the 80th Federation Cup title for the team.


The victory sparked jubilant celebrations among the Bendel Insurance players, staff, and fans who had travelled to support their beloved team. The Stephen Keshi Stadium erupted with cheers as the winning team lifted the prestigious trophy, marking their successful campaign in the tournament.


The 80th Federation Cup final will be remembered as a match filled with intensity, drama, and exceptional performances. Bendel Insurance's triumph over Enugu Rangers showcased their resilience and ability to seize opportunities when they mattered most.


As the celebrations continue, Bendel Insurance will now look forward to representing Nigeria in the CAF Confederations Cup, carrying the pride and hopes of their supporters as they aim to make their mark on the broader stage of African football.