The much-awaited Nigeria National League Super Four has been scheduled to take place from October 16 to October 22nd, 2022.
The competition is usually organized amongst the four clubs that have their Nigeria Professional Football League ticket booked, to determine the NNL league winner.
In a letter sent to participating clubs by the management of NNL, signed by the Chief Operating Officer, Mr Emmanuel Adesanya, the Super Four will take place in Yenegoa, the capital of Bayelsa State.
The letter reads "Please accept the compliments and warm sporting regards from the Chairman, Management and Staff of the Nigeria National League (NNI)."
"As part of the final stage of the 2021/2022 League season, Super4 competition is usually organized amongst the four clubs that will gain promotion to the NPFL in line with the NNL rule book to determine the overall champions of the League."
"The purpose of this letter is to inform you and as well invite you to participate in the NNL 2021/2022 Super4 tournament in line with article 3.3 of the NNL. rule book. The tournament is scheduled to commence on 16 October 2022 and conclude on 22″ October 2022 at the Samson Siasia Stadium, Yenegoa, Bayelsa State. Please note that participation is compulsory for all qualified Teams."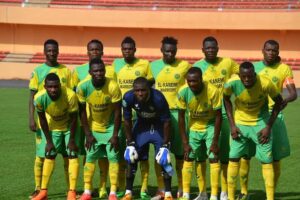 "In view of the above, you are invited to note the following:
i. That as it has been the practice, participating Clubs will be required to reinforce their teams with 5 new players who must be properly transferred/cleared by their old clubs, and duly registered by the NNI. for the tournament."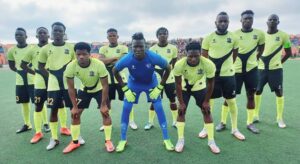 This is to enable the qualified clubs to use the Super 4 tournament to prepare their team for the NPFL challenges. Please note that all transfers of players must be in accordance with the provisions of articles 11.7-11.12 of the NNL rule book.
"Participating teams are to cater for their logistics which include but are not limited to accommodation, feeding, transportation etc."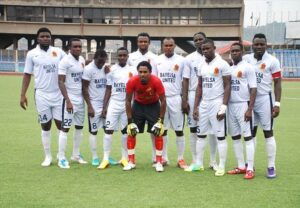 "You are therefore requested to begin preparations for the Super 4 tournament immediately. All qualified clubs are to commence registration of 5 new players on receipt of this letter, please."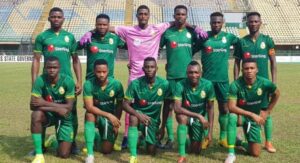 The teams that will be playing in this year's Super4 are Doma United, El-Kanemi Warriors of Maiduguri, Bendel Insurance FC of Edo and Bayelsa United Football Club.