…Shaibu involved in rescue operations, pays local divers to rescue victims plunged into the River.
The LEVANT Construction Company has swung into action following a directive given to it by the Edo State Government to fix the bad portion of the Ovia River Bridge which has claimed so many lives and properties on the Benin- Ore Expressway.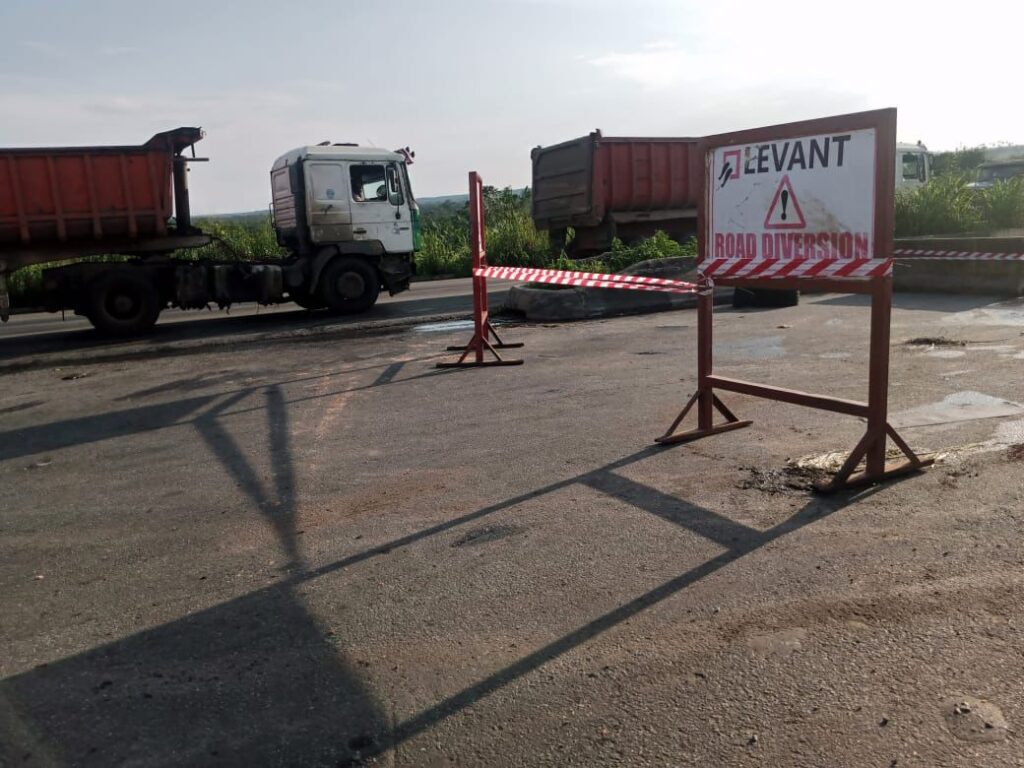 The state Deputy Governor, Rt Hon Comrade Philip Shaibu gave the directive when he visited the spot of the Ovia River Bridge this Monday morning. He was in the company of the state Commissioner for Roads and Bridges, Hon. Ethan Uzamere and other senior government officials. Consequently, the Benin-Ore Expressway has been diverted outwards at klm 19 with adequate caution signs put in place by the construction firm.
These include reflective condone tapes and barricades to serve as adequate caution signs to road users.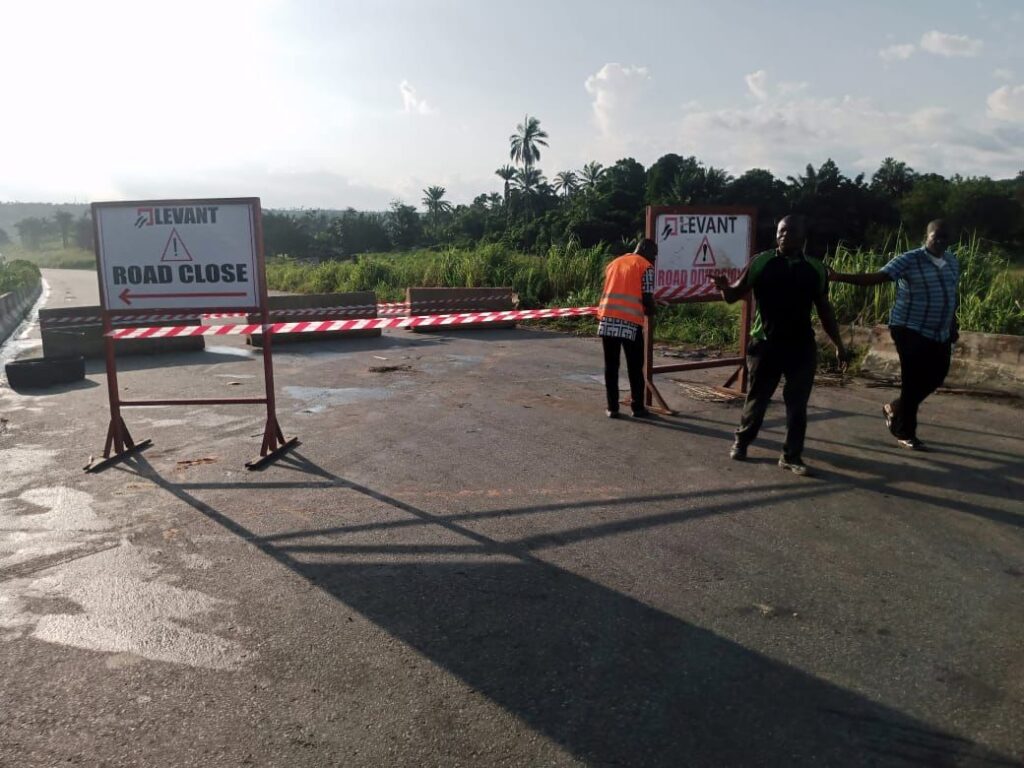 Meanwhile, the search and rescue team mobilised by the Deputy Governor, Rt Hon Comrade Philip Shaibu continued with operation this evening to rescue victims of an accident which occurred on the bridge this Monday morning.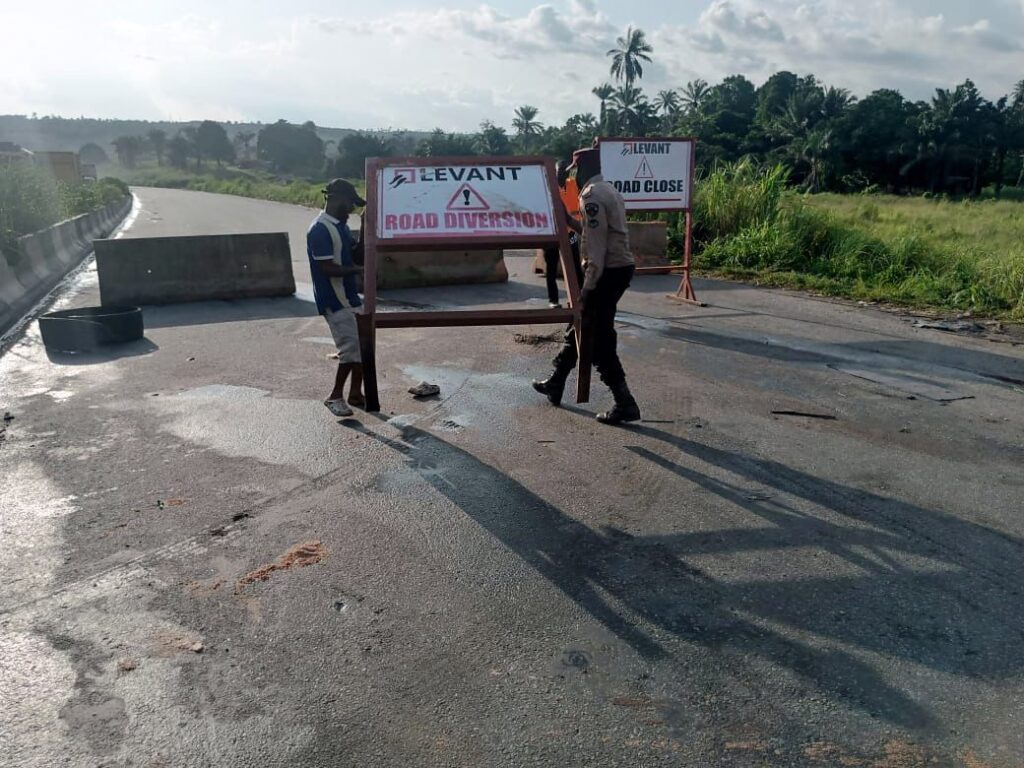 A Lagos-bound Sienna passenger car was said to have plunged into the River at about 11 am today, Monday, shortly before officials of the Edo State Government led by the Deputy Governor arrived at the scene on an unscheduled visit. The local divers had insisted on collecting #1.5 million naira before going into the river for the rescue operation.
Overwhelmed with emotion, Shaibu immediately demanded the account details of the leader of the divers and transferred him the money given the urgency.