…pays divers to save lives of fresh victims
Edo State Deputy Governor, Rt Hon Comrade Philip Shaibu, Monday, led a state delegation, including the Commissioner for Roads and Bridges, Hon. Osaze Ethan Uzamere, on an inspection of Ovia River Bridge to assess the level of damage. The bad spot on the river bridge has claimed so many lives, especially since the rains set in this year.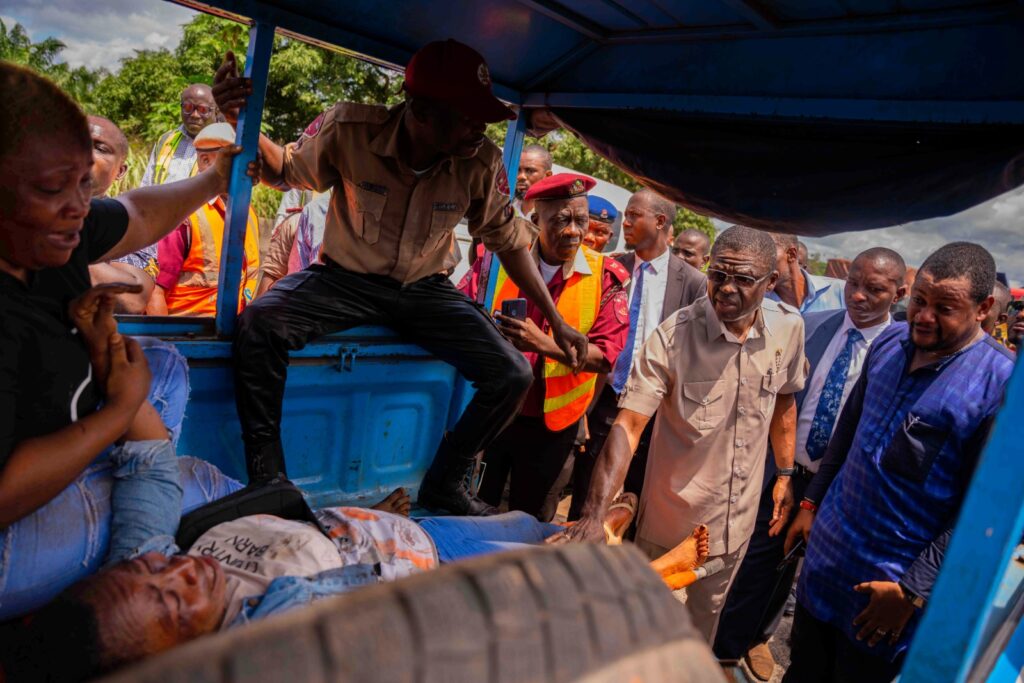 On arrival at the River Bridge in Ovia North-East Local Government Area of Edo State, it was discovered that another accident just occurred involving a truck, a Sienna and a Lexus car with a lady (name withheld) trapped in the Lexus car in the middle of the bridge.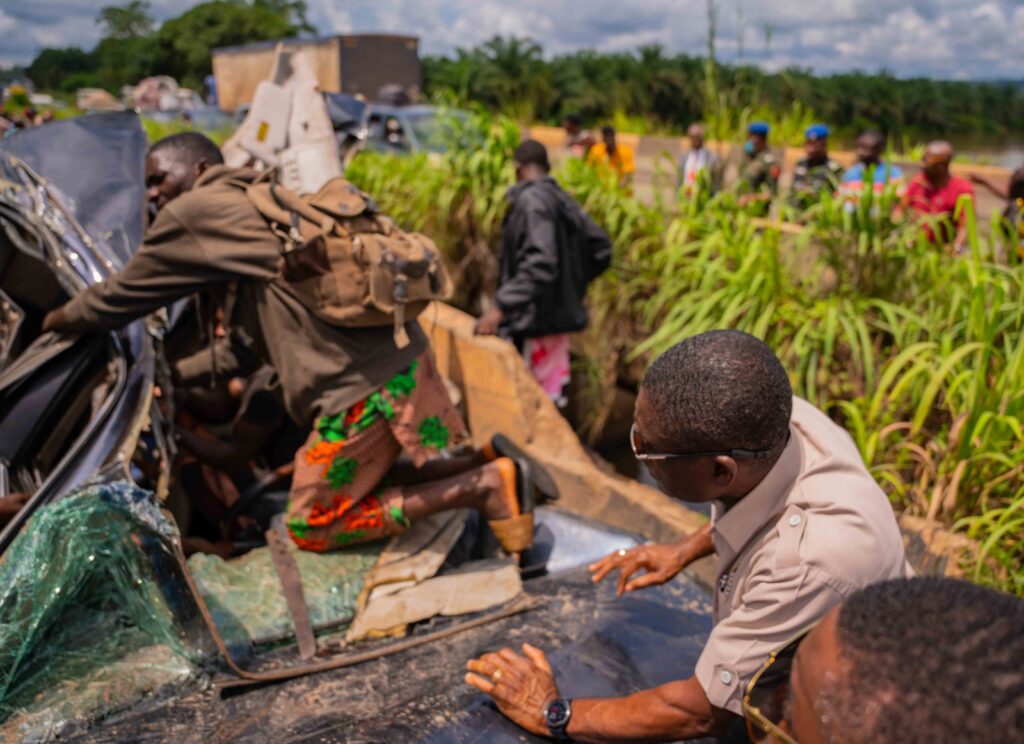 Shaibu, was visibly heartbroken, hearing the cry of the helpless lady trapped in the wreckage of the Sienna car. On arrival at the scene, the Deputy Governor quickly swung into action by mobilizing the locals and passersby and actively involved in the rescue operations. After much effort, the lady was brought out alive and rushed to the hospital. Fortunately, the driver of the car and another female passenger came out of the crash unhurt.
As for the Sienna car that plunged into the same river with its occupants, the Deputy Governor swiftly negotiated with some local divers, who made a demand of #1.5m and without hesitation, Shaibu immediately transferred the amount to the leader of the divers who provided his account details.

Some of the vehicles involved in the multiple accidents were immediately towed from the road to allow for the free flow of traffic.

Preliminary investigations revealed that the truck driver lost control due to overspeeding and hit a commercial Sienna car from the rear, while the Lexus 350 car went off-balance and obstructed another car in front.

The Deputy Governor, however, stated that the State Government will immediately carry out palliative measures as it has engaged Levante Construction Company.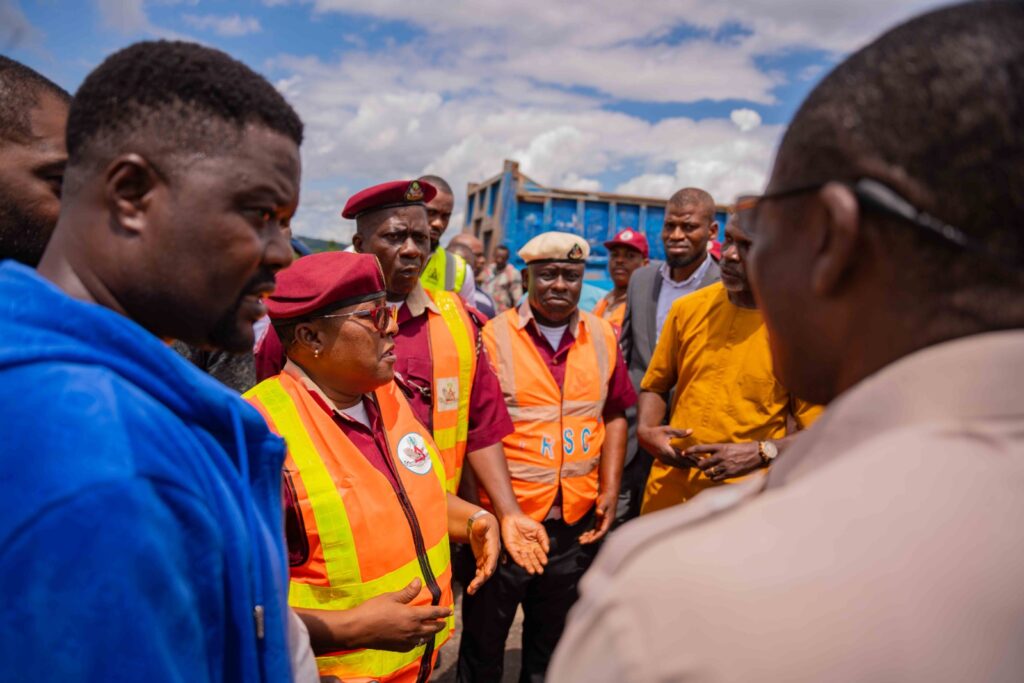 He cautioned commuters to always ensure their vehicles are in good condition, particularly the brake system before driving on the road. Shaibu turned off at the UBTH to see victims of last week's accident at the same Ovia River Bridge, giving them words of succour. He was received on arrival by the CMD, Dr Darlington Obaseki.