…receives NIPSS delegation on behalf of Gov Obaseki.
Edo State Deputy Governor, Rt Hon Comrade Philip Shaibu has called on the present crop of Nigerian leaders for a paradigm shift in grooming the young generation for progressive governance and development of Nigeria.

Shaibu made the call when he received participants of Senior Executive Course 45, 2023 of National Institute For Policy And Strategy Studies (NIPSS), group seven, Kuru -Jos, at the Government House, Benin City. He received the group on behalf of Governor Godwin Obaseki.
Shaibu harped on the essence to groom the youths for progressive leadership and good governance.

"We should start grooming our young ones, the youths on the path of progressive leadership because they have learnt too many bad lessons that need to be corrected in them.
He noted that political leadership is critical as it needs to be put right to strengthen democracy and progressive governance in Nigeria.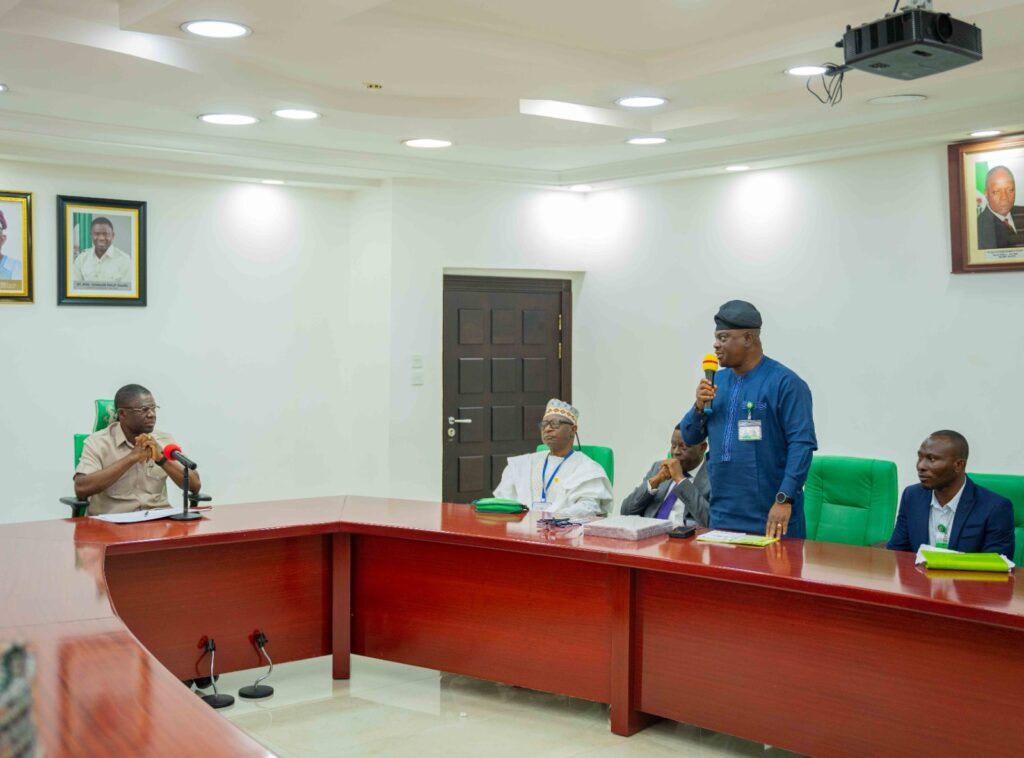 "The focus of political parties should not just be winning elections, but strengthening the system and developing the nation. Our political parties should be driven by ideology to guide them towards good governance.
"We have natural resources in human and materials. As a country, we have no business with poverty, neither do we have any reason to fail as a nation. Our problem is leadership which has brought us to the point we are today".
"We are happy to have you in our state on a week study tour. Your institution (NIPPS), is like a data bank for research in Nigeria. But the problem of Nigeria is not that of research but the implementation of research findings. Those in authority should maximize the purpose of your establishment to the fullest".

The Deputy Governor noted that the issue of climate change goes beyond putting laws in place to check it and ensuring that the laws are implemented to get the desired results.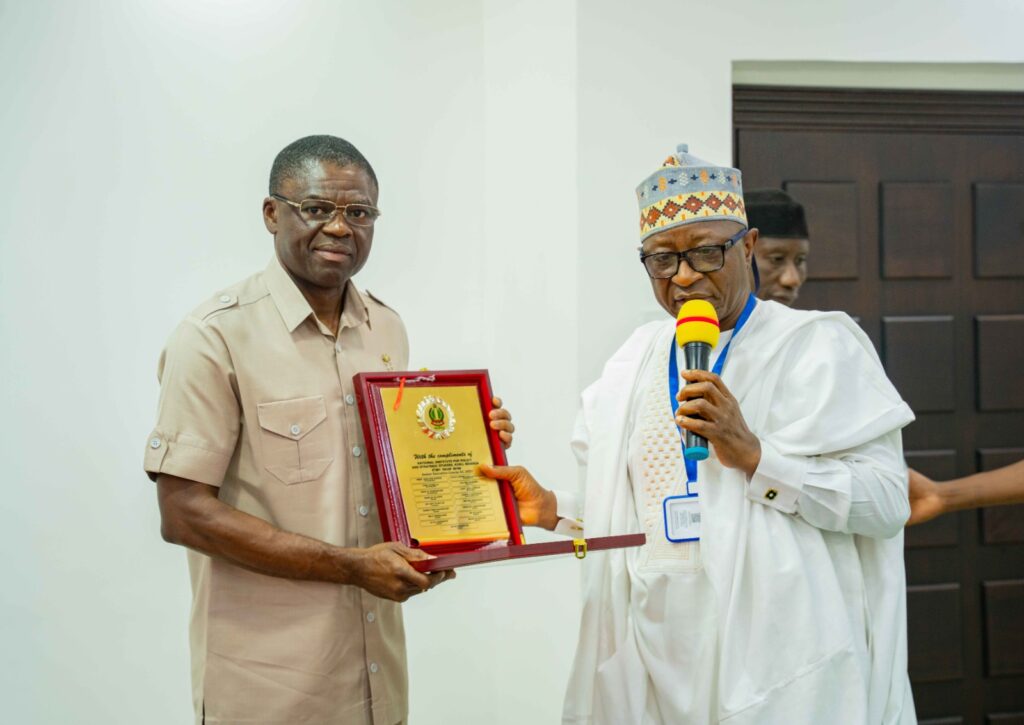 He said the theme of the study tour: "Industrialization, Climate Change and Energy Security in Nigeria: Issues, Challenges and Prospects' is very apt, especially with the signing of the electricity bill into law

"The Obaseki-led administration is taking Edo from a civil/public service State to that of an industrialized State. We are focusing on our Gelegele Sea Port as this will ensure industrialization and the viability of the State in terms of export and import generating revenue".
"We are also proposing an airport in Edo north to boost the economy of the State. We are already generating our electricity and refining our crude oil from our modular refinery", Shaibu added.

The leader of the delegation, Dr. Emmanuel Maman, said the group was in Edo State on a study tour to find out how the State was doing in terms of industrialization.
"We are here to interact with Edo State Government to see what you are doing as far as industrialization, energy security and climate change are concerned, with the intent to write a report to bring out the problems and proffer recommendations and clear implementation strategy to assist Edo State Government on the way forward".