The traditional ruler of Uneme – Ekpedo Community in Akoko-Edo Local Area of Edo State, His Royal Highness, Oba John Afolabi Obabori, has conferred the chieftaincy title of ITEGBEYAN of EKPEDO, on Mrs. Maryann Shaibu, wife of Edo State Deputy Governor, for her exemplary character and contributions to the upliftment of the womenfolk.
The royal father noted that Edo State Deputy Governor and his wife, Maryann have been outstanding in their service to the people of Ekpedo, over the years. The event was in commemoration of the annual Ekpedo Festival Day.

Speaking at the event, which started with the conferment of chieftaincy title on Her Excellency, Mrs. Maryann Shaibu and honourable member representing Akoko-Edo Federal Constituency at the National Assembly, Rt. Hon Peter Akpatason, as the ITEGBEYAN and IRUNOJE of Ekpedo respectively, the monarch stated that the community, under his watch, had its eyes on individuals and groups, who have contributed positively to the growth of the locality in the area of human capital and socio-economic development.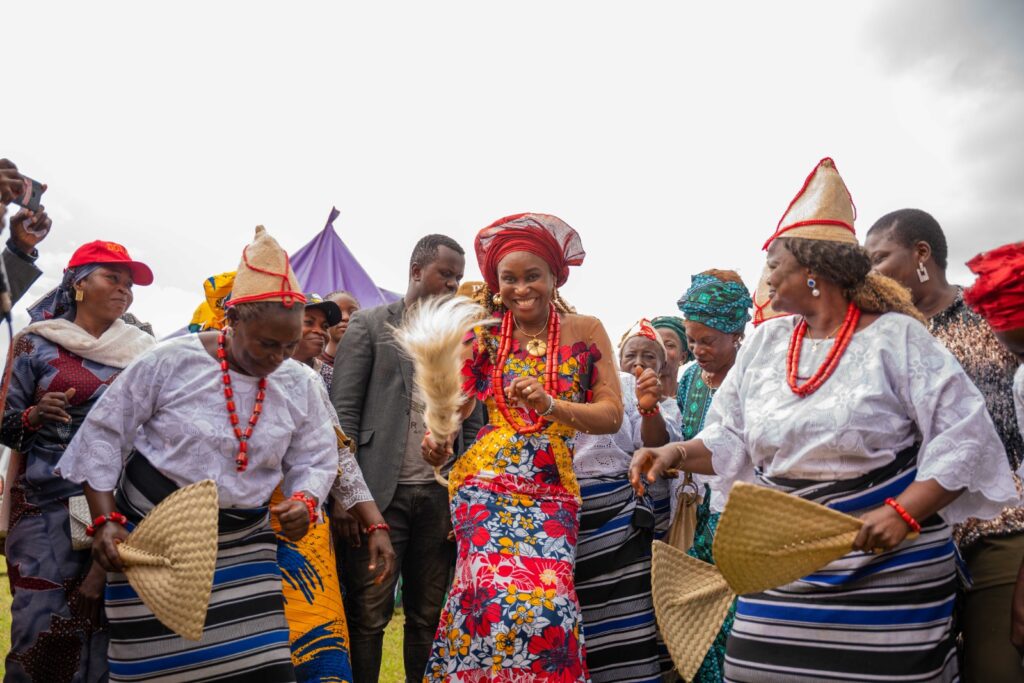 According to His Royal Highness: "peace is key for the development of every community and until community leaders learn to promote peaceful relationships among their subjects, Nigeria will not develop".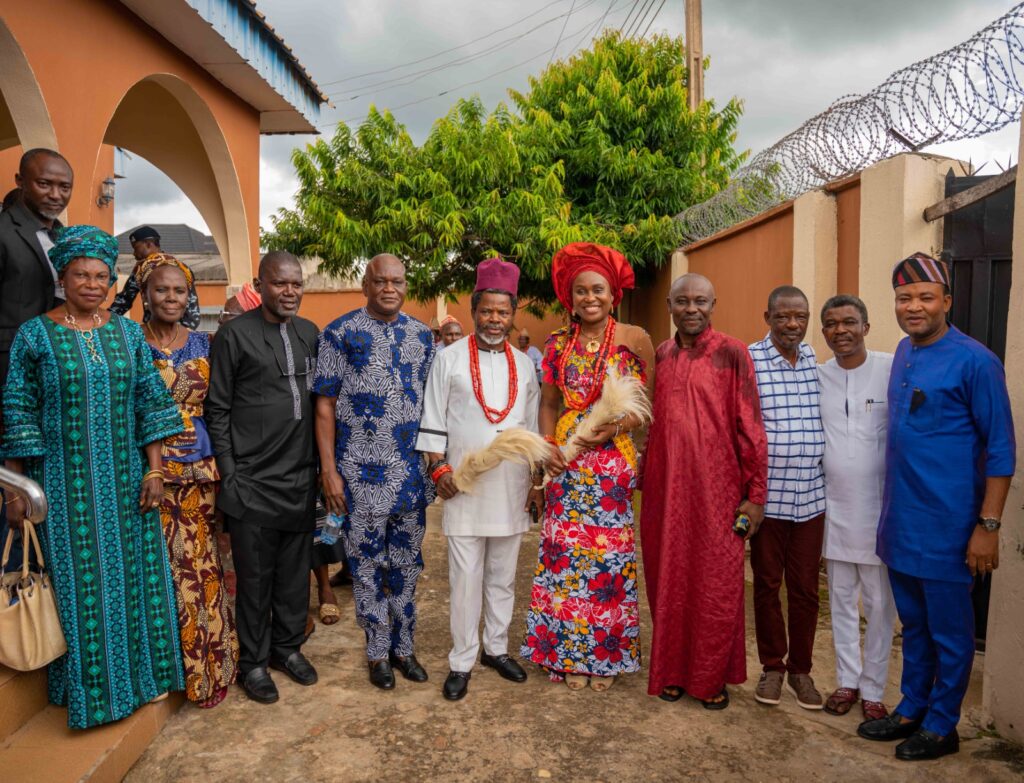 In her post-conferment speech, the Deputy Governor's wife, Mrs. Maryann Shaibu, expressed joy for the title, while reflecting on her long-time affiliation with the people.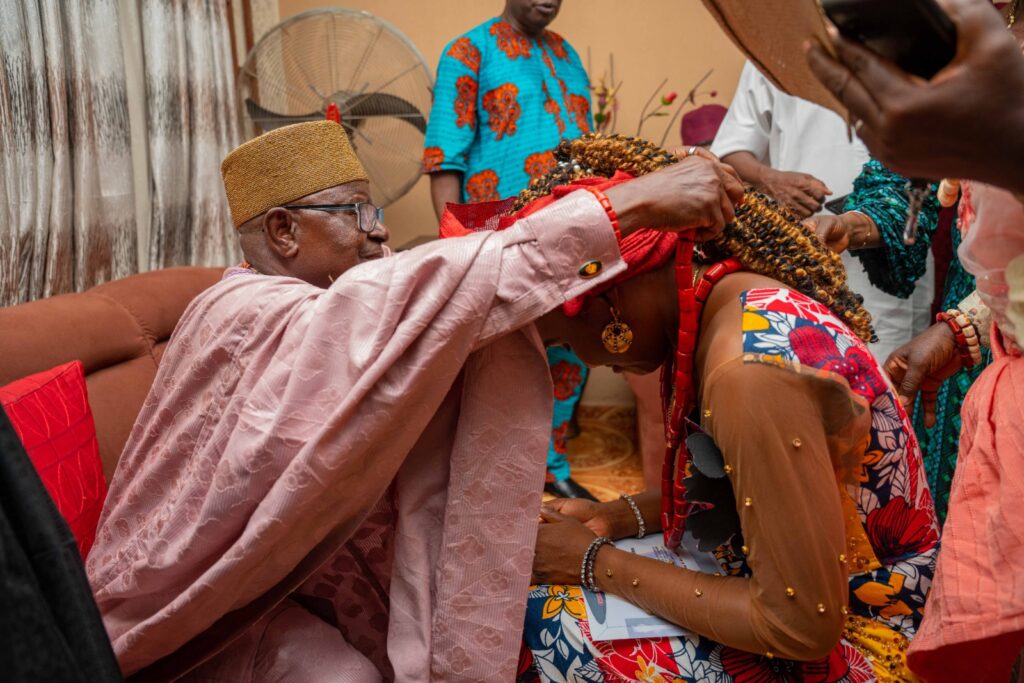 According to her: "we must uplift one another and eschew unnecessary bitterness that stifles development. I have been part of the people of Ekpedo and the women are my women in whom I am well pleased. It is my vision to provide hope and inspiration for the women who are my first constituency".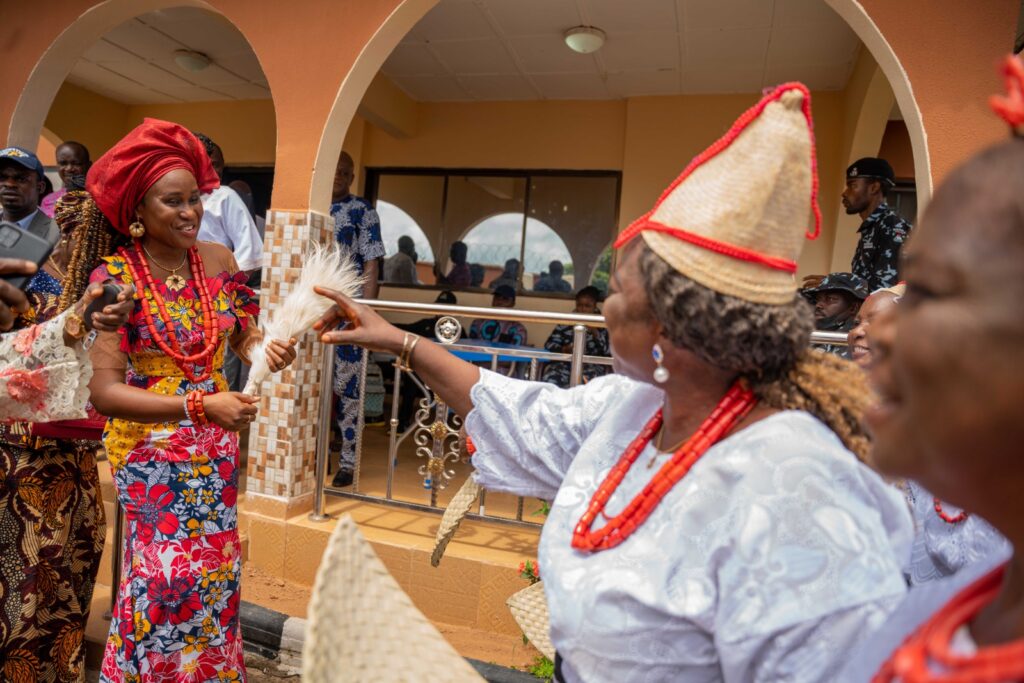 "On behalf of my husband, the Deputy Governor, I say a big thank you to our highly esteemed traditional father and the good people of Ekpedo who found me worthy to be conferred this title of ITEGBEYAN OF EKPEDO (the one people rely on)".

She, however, extended appreciation to the Governor of Edo State, Mr. Godwin Nogheghase Obaseki, for approving the construction of the Ekpedo-Afekhumi-Ojirami road.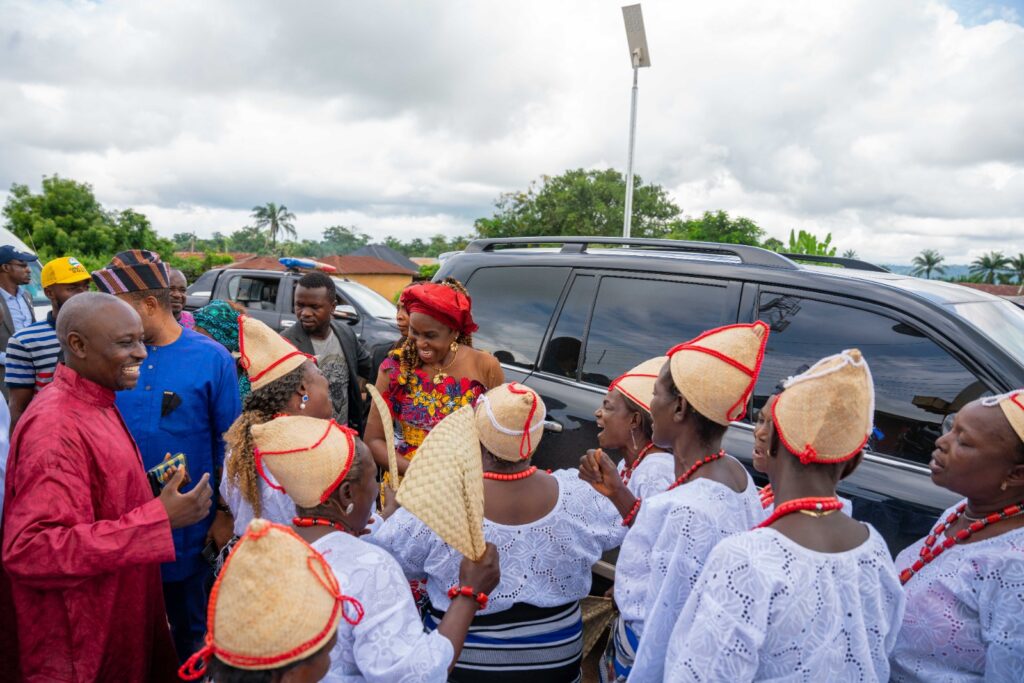 In his remarks, the Edo State House of Assembly Member representing Akoko-Edo Constituency 2, Hon. Donald Okogbe, said he was poised to begin his constituency projects execution in Ekpedo, including empowerment of women through micro business initiative, among others.
The colourful ceremony attracted dignitaries from all walks of life, including sons and daughters of Ekpedo, both at home and in the diaspora.