In the quest of strengthening the game of Chess and making it a loveable sport in Edo State, the Chairman House Committee on Sports, Edo State House of Assembly, Hon. Donald Okogbe has thrown his weight behind developing the sport in Edo State.
The Akoko-Edo Constituency II representative at the Edo State House of Assembly registered his intention to support the game Thursday afternoon at the Edo State Chess Stakeholders Forum held at the Edo Innovation Hub, Benin City, by Life and Chess Club, to commemorate the 2023 International Chess Day.
Hon. Donald expressed his admiration for the game of Chess, saying that it's a sport of the intellectuals as it requires total concentration of the mind to play.
In his short speech, Donald commended the host, Princess Omoyemwen Adeyinka-Afolabi for putting up such a programme for the mental development of both young and adults. The soft-spoken lawyer stated that he would do all he could to lobby the house and ensure that it was enshrined as an important course to push in the state.
While speaking further, Hon. Donald said he will see to taking this to his constituency where he believes many world champions would emerge in no distant future.
Earlier, Princess Omoyemwen Adeyinka-Afolabi in her presentation shared insight into the values Chess will bring to schools, kids, youths, adults and anyone who involved themselves in the game.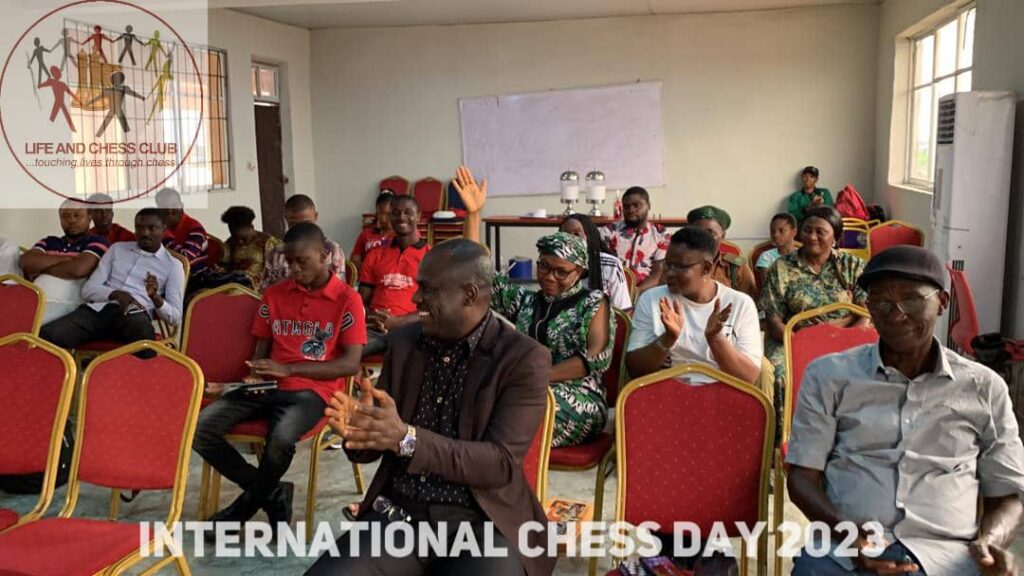 She encouraged the state at large to take Chess as an important sport and invest highly in it to make the state stand at the highest place of the sport in the country.

Other Stakeholders from various walks of life added their voices in support of the sport and promised to always encourage and support the game in their best capacity.
The Edo State Sports Commission was appreciated for their support towards the activities of Life and Chess Club in the development of Chess at the grassroot and their endorsement of the Chess Summer Camp for youth scheduled for 7th to 19th of August, 2023 at the Edo Innovation Hub, Benin City.

The host, Princess Omoyemwen Adeyinka-Afolabi also appreciated Platinum News for their support over the years and attributed the fast development of Chess at the grassroots to their contribution.
The highlight of the event saw the organizer, Mrs. Princess Adeyinka-Afolabi present a customized chessboard to Hon. Donald Okogbe as a sign of baptizing him into the game.