…Coach Joseph extends invitation to new players
Sports Writers Association of Nigeria, Edo Chapter kick-started the year on a winning note as they beat Edo State Judiciary Staff Team 1-0 in a novelty match.
SWAN despite fielding a depleted side to represent the Edo State NUJ still had a good play against the law workers, in their first match of the year.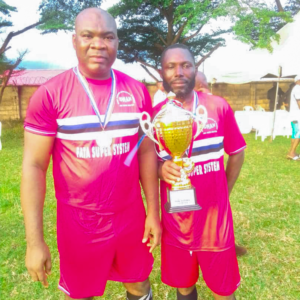 Both sides sized each other up in the first half of the game with SWAN having the upper hand in all spheres of play and could have gone up against their defensive opponents twice in the first half.
Both sides though were friendly enough with mild touches and easy movement, SWAN was intentional with precision and all attacks to stamp their authority as the custodians of football on professional ground.
Returning captain, Saliu Ibrahim had great moments in the game with beautiful passes that made many of the spectators glued to every second of the game as he controlled the midfield to the dominance of his team over their opponents.
Just as the game climaxed, Edo SWAN sent cold blood down the spine of their host with the game decider in the death of the game with a well-plotted graph of great runs in the opponents' half.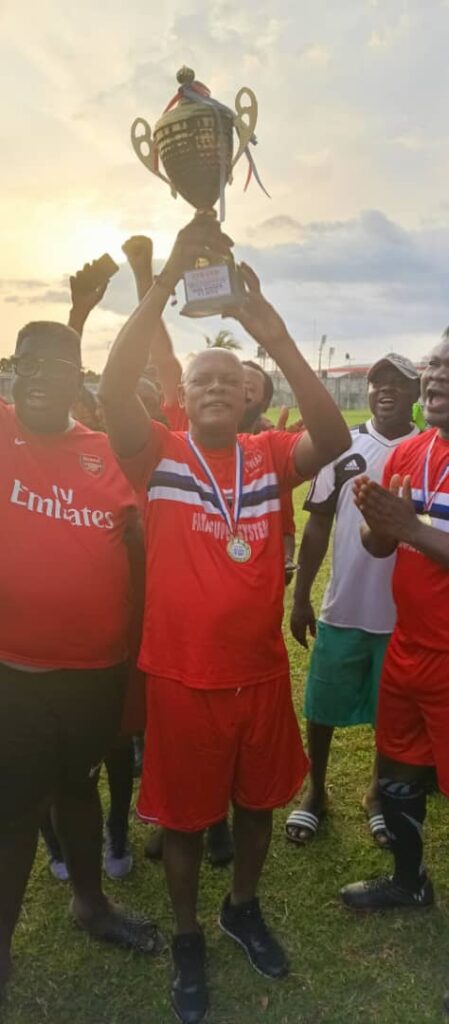 Harrison Omorodion of EBS received a defence-splitting pass from Harrison Okaka of Sports General in the opponents' half; ran through a midfielder and a defender of the Judiciary, laid down a sumptuous pass from the left flank to Gabriel Medelu who made a nice stop inside the 18 yards box of the Judiciary, found a befitting angle and placed the ball high to the right side of the goal beyond the outstretched Judiciary goalkeeper to send his team into wild jubilation.
Speaking after the game, captain of the side, Saliu Ibrahim expressed his delight at how the game ended in his team's favour.
"I'm delighted that we played as a team even though we didn't train before the match. We won the game despite being a man down, imagine what we could do if we trained regularly."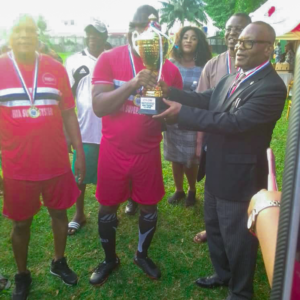 He however thanked his teammates and called for more from them. "My sincerest appreciation to everyone. Please let's keep this spirit going"
The team went home with the giant trophy and cash prize presented by the retiring Chief Judge of Edo State in whose honour the game was organized, Hon Justice Joe Itsebaga Acha.
Meanwhile, with the absence of key players like Kehinde Osagiede, Nosa Igunma, Ayoola Adeleke, David Alabi, Sharon Ekhiwere and others due to official engagements, Coach Joseph Isokpehi has said he will be extending an invitation to new players to join the team for imminent future engagements.