The eagerly anticipated Nigeria Premier Football League Super Six Tournament took another step closer to reality as the Interim Management Committee released the official fixture list for the upcoming competition. The announcement has sparked enthusiasm among teams, players, and fans, who eagerly await the commencement of the tournament on Saturday, June 3.


The fixture list, carefully curated by the league organizers, promises an exciting series of matches that will showcase top-level football talent and intense competition. Each team will face off against their rivals in a round-robin format, with matches played at the Mobolaji Johnson Arena in Lagos to accommodate all participants.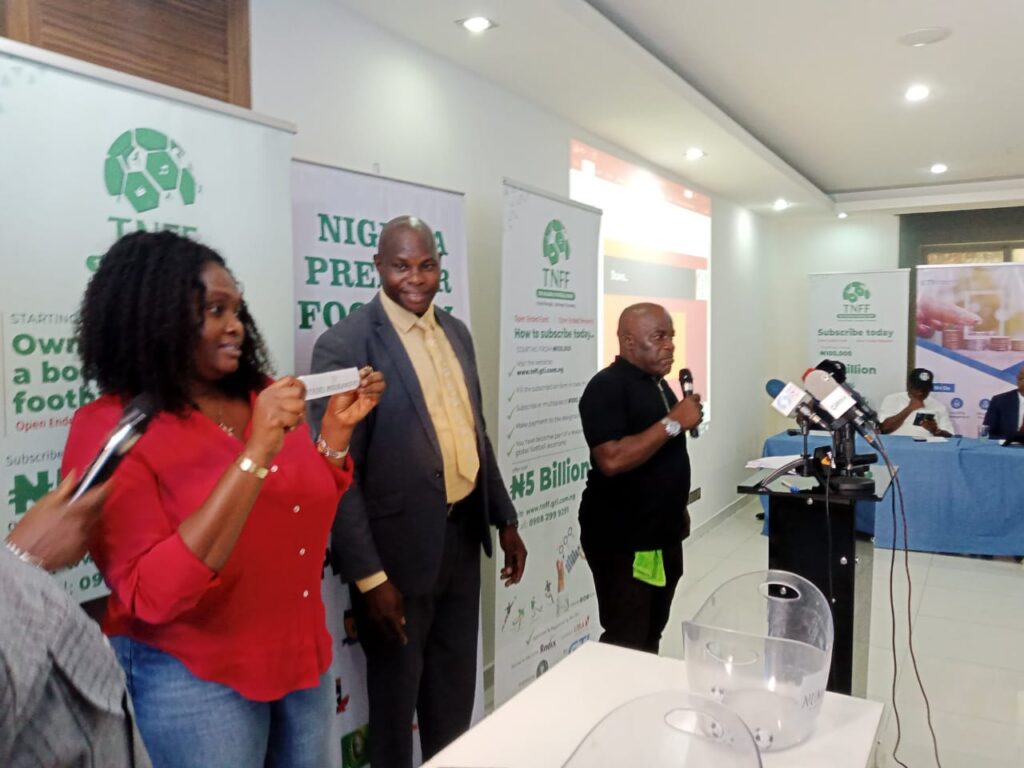 The IMC after paying meticulous attention to scheduling, ensured a fair distribution of fixtures and considering factors such as team preferences, logistics, and competitive balance. The matches are set to unfold over eight days, allowing players ample time to recover and strategize between games.


With the fixture list now available, teams and their coaching staff can meticulously plan their training drills, assess opponents' strengths and weaknesses, and strategize their approach for each game. The Super Six tournament promises to be a test of skill, teamwork, and mental fortitude as teams vie for the prestigious top-flight title.


FIXTURE LIST

MATCHDAY 1 (3rd June 2023)

Enyimba Vs Remo Stars 2 pm
Sunshine Stars Vs Rivers United at 4 pm
Bendel Insurance Vs Lobi Stars 6 pm

MATCHDAY 2 (5th June 2023)

Lobi Stars vs Enyimba 2 pm
Rivers United vs Remo Stars 4 pm
Bendel Insurance vs Sunshine Stars 6 pm

MATCHDAY 3( June 7th 2023)

Bendel Insurance vs Enyimba 2 pm
Remo Stars vs Sunshine Stars at 4 pm
Lobi Stars vs Rivers United at 6 pm

MATCHDAY 4 ( June 9th 2023)

Rivers United vs Bendel Insurance 2 pm
Lobi Stars vs Remo Stars at 4 pm
Sunshine Stars vs Enyimba 6 pm

MATCHDAY 5 (June 11th 2023)

Sunshine Stars vs Lobi Stars 2 pm
Remo vs Bendel Insurance 4 pm
Enyimba vs Rivers United at 6 pm