The Benin City Youth League, a highly anticipated football tourney in Benin City, is set to receive extensive media coverage and in-depth match reports for its 2023 season after it's management announces a season partnership with foremost Edo State sports platform, Platinumnewsng.com

The collaboration aims to provide a thrilling experience for football enthusiasts, offering detailed analysis, team profiles, and statistical insights for each match.

With a shared passion for promoting grassroots sports and showcasing local talent, Platinum News will bring its expertise to enhance the reportage of the Benin City Youth League. This partnership promises to significantly elevate the profile of the tournament and capture the hearts of fans across Benin City.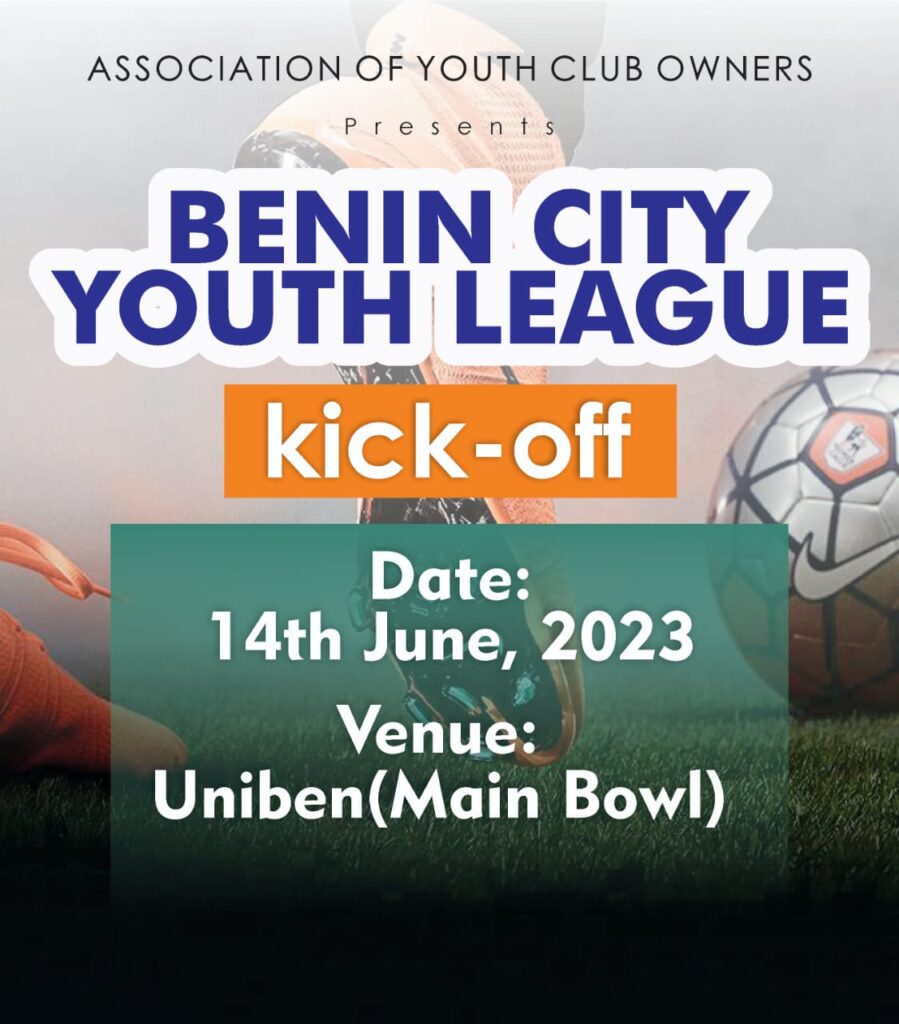 As part of the collaboration, Platinum News will deploy its team of expert sports journalists who will provide comprehensive weekly match reports. These reports will go beyond the score lines but offer readers a deeper understanding of the tactical intricacies, standout performances, and memorable moments from each match. The in-depth analysis will be complemented by statistical insights, providing readers with a comprehensive overview of the matches and highlighting notable achievements.


Furthermore, Platinum News will showcase the talent and stories behind the teams participating in the tournament through team profiles. These profiles will give fans a glimpse into the lives and journeys of the teams involved, forging a stronger connection between the participating teams and the fans.


Speaking about the partnership, the Chief Operating Officer of Platinum News, Jokanola Bolaji shared Platinum News' enthusiasm, saying, "We are delighted to be collaborating with the Benin City Youth League to bring engaging match reports to the football community. Our dedicated team of sports journalists are ready to pen the passion and talent displayed in this year's edition of the Benin City Youth League. We aim to create an immersive experience for the fans and provide insightful content that celebrates the spirit of the game."


The partnership between Platinum News and the Benin City Youth League promises to elevate the tournament to new heights, offering an engaging and comprehensive experience for football enthusiasts. Fans can look forward to detailed match reports and exclusive team profiles, all of which will be available on Platinumnewsng.com

As the Benin City Youth League draws near, anticipation is building, and with the support of Platinum News, this year's edition set to kick off on the 14th of June at the University of Benin Sports Complex will be the most exciting and immersive yet. Football fans can mark their calendars and prepare to experience the action like never before, as the partnership aims to provide unrivalled coverage and insights into the grassroots football scene.