Defending champion and world No 1 Iga Swiatek exited the US Open in the fourth round with a 3-6, 6-3,6-1 defeat to Latvia's Jelena Ostapenko at Arthur Ashe Stadium.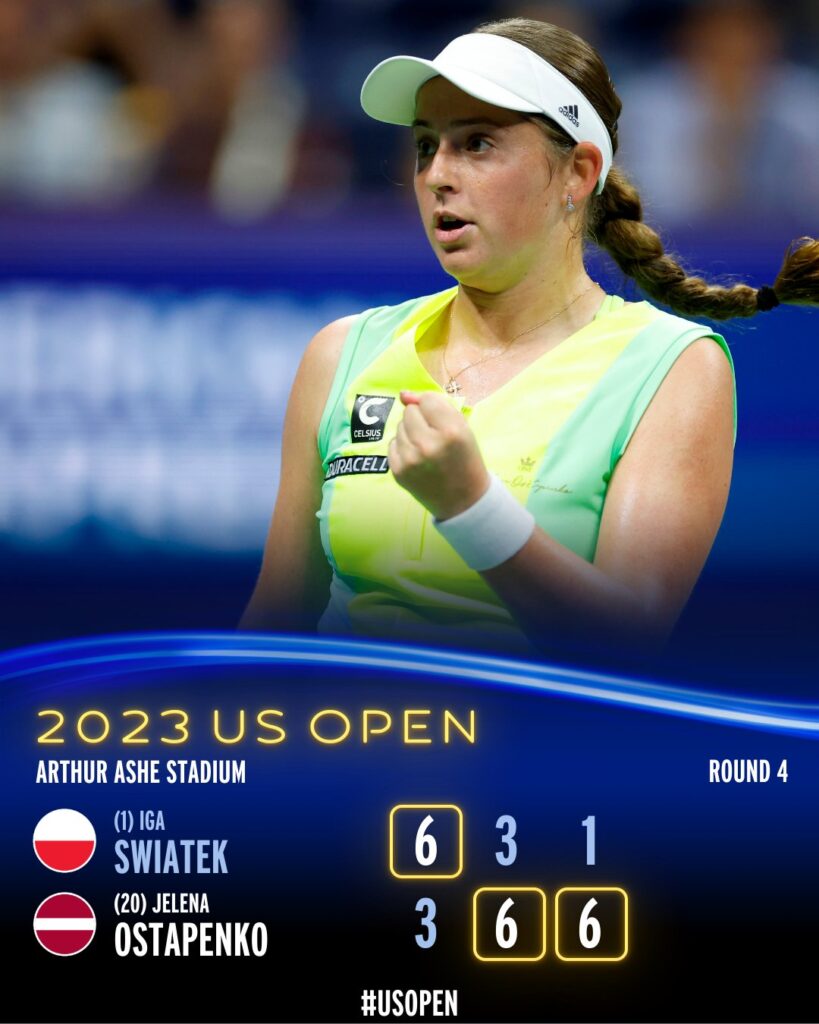 Swiatek went into Sunday night having won just one set in three meetings against the big-hitting Latvian. Ostapenko's game, based on audacious hitting that can run hot and cold, had historically overpowered the Pole. But this was their first meeting since Swiatek's rise to No.1 last year.
Ostapenko's first quarterfinal at Flushing Meadows will come against Coco Gauff, the 19-year-old American who eliminated Caroline Wozniacki 6-3, 3-6, 6-1 earlier on Monday morning.
Ostapenko and Gauff have split two previous meetings. The most recent came in the fourth round of the Australian Open in January, and Ostapenko won that one.
This victory for Ostapenko also means Swiatek's stay at No. 1 in the WTA rankings will end next week, when current No. 2 Aryna Sabalenka will rise to the top spot for the first time. Swiatek will have held the top spot for 75 consecutive weeks, the third-longest first-time streak in Hologic WTA Tour history.