Niger United swept the board as they outclassed opponents, Kano Pillars in a thrilling 31-17 on day 3 of the Ardova Handball Premier League 2023 platinumnewsng.com is reporting.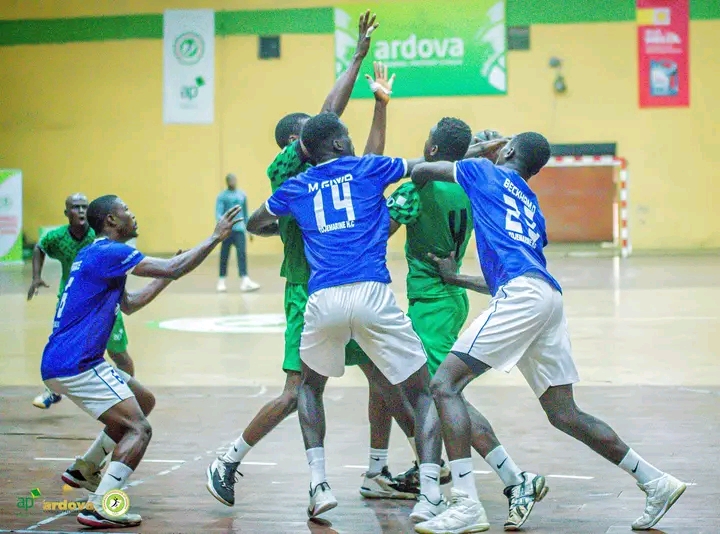 In the men category, victories were recorded in all centers as Tojemarine Academy defeated Confluence Stars 32-21, Correction Boys defeated Benue Buffaloes 22-18, Safety Shooters edged past Seasider Boys of Lagos 25-22, Rima Strikers won Bendel Dynamos 31-27 while De Defenders defeated Police Machine 21-18
In the women category, 2 draws and 3 wins were recorded with Defending champion Safety Babes scrambling for a tie against Plateau Peacocks as they played out an 18-18 draw, Imo Grasshoppers defeated Benue Queens 27-21.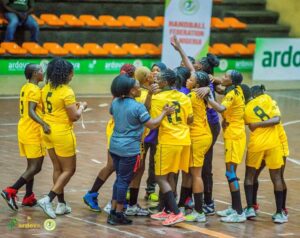 The other draw came from the match between Seasider Babes and Rima Queens where they played out a 25-25 draw. Defender Babes defeated Bendel Dynamos 34-23 while Delta Queens eased past Bayelsa Queens with a 29-15 victory.
Results
MALE
1) Confluence Stars vs Tojemarine Academy 21–32.
2) Correction Boys vs Benue Buffaloes 22–18.
3) Lagos Seasiders vs Safety Shooters 22–25.
4) Rima Strikers vs Bendel Dynamos 31-27.
5) Police Machine vs D:Defenders 18-21.
6) Niger United vs Kano Pillars 31-17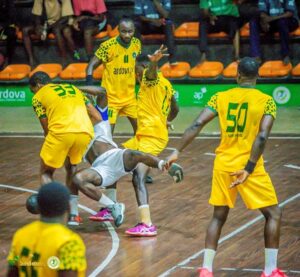 FEMALE
1) Benue Queens vs Imo Grasshoppers 21-27.
2) Defender Babes vs Bendel Dynamos 34–23.
3) Seasider Babes vs Rima Queens 25–25.
4) Safety Babes vs Plateau Peacocks 18-18.
5) Delta Queens vs Bayelsa Queens 29-15.