Doma United Coach, Akinade Onigbinde showed his happiness towards his boys after raining praises on them after their home win in the Nigerian Premier Football League platinumnewsng.com is reporting.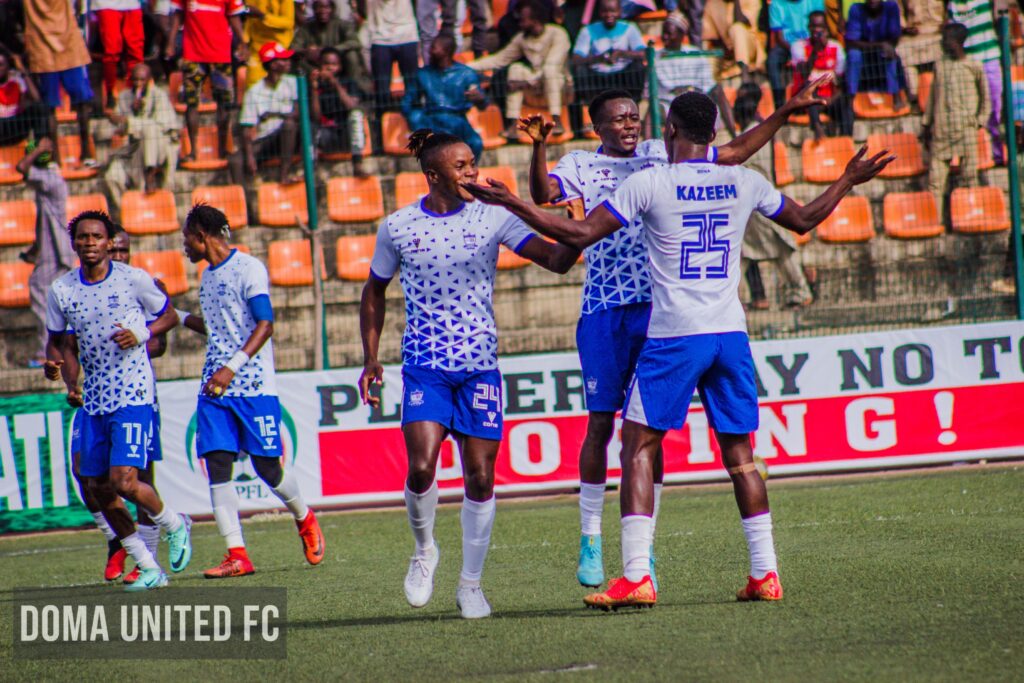 The Savannah Tigers carried the day as they defeated visitors Plateau United 1-0 on matchday 9 of the NPFL.
Speaking with journalists in his post match presser, Akinade noted that the game was a very tough one but his team were up to the task and were able to get all three points.
"The game is not an easy game. If you watched right from the first half, the opponent came out on us just searching for the goals but my boys are up to the task. It is not easy, in 13 days, we played 5 matches and we drew 1 and won 4 of those matches."
"I really appreciate the players for all their efforts that they put into the game so that we can get this result. The boys played very well, they played a very good game and we got a very good result. The only issue was that we had one or two chances that we could have converted but we did not."
With recent concerns in the forward line, he noted that "As you can see, we brought in a new striker today and the other striker has been injured since our match with Enyimba, we are trying and we will keep on working in that area till we get it right."
"Now we we have an opportunity to rest and by next week, we begin to train towards our match against Remo Stars in Ikenne. We believe we can pick more than a point from the game. It is not going to be easy as we know that Remo are also good but with the performance of this boys today, I have confidence in everyone of them."
Doma travel to Remo on Saturday, November 25 as they continue their NPFL campaign.