Today marks a significant milestone in the life of Mrs. Maryann Philip-Shaibu, wife of Edo State Deputy Governor, Rt. Hon. Comrade Philip Shaibu.
Today is her special day as she celebrates her birth as a living soul on planet Earth.
Born on 15th September 1977 in Asaba, Delta State into the family of Sir Andrew Umasor and Lady Lucy Ekhaisomi – both of Uzairue descent in Etsako West Local Government Area, Edo State.
The fourth child in a family of seven children. Though born into a middle-class aristocratic family, she has never settled for the middle but aimed at the top.
From her school days at Marymount College, Agbor, Delta State as Assistant Senior Prefect and later, Vice President, Student Union Government, SUG, Federal Polytechnic, Auchi. She has consistently manifested leadership traits and excellence in her eventful journey through life.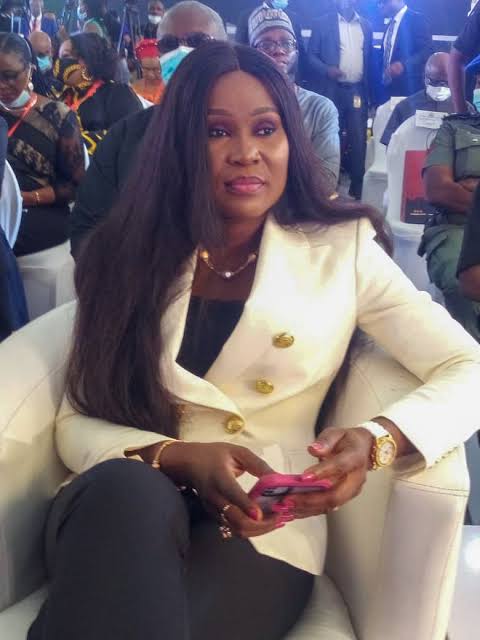 Maryann met her husband, Philip in 1999 at the Jos elective convention for new leadership of the National Association of Nigerian Students, NANS.
She mobilized and campaigned vigorously for the election of Philip Shaibu, who eventually emerged as the National President of NANS. Together with other colleagues, they became the arrowhead for the struggle and emancipation of Nigerian students. As fate will have it, they found themselves compatible and got married on 29th December 2001.
The "birthday girl" is a woman of calm composure, a symbol of genuine humility with an uncommon capacity for hard work and a burning passion to motivate and mobilize women and youths to actualize their potential.
A loving wife and caring mother, she is a humanist who dedicates her time, expertise and resources to making a positive difference in the lives of the needy and less privileged.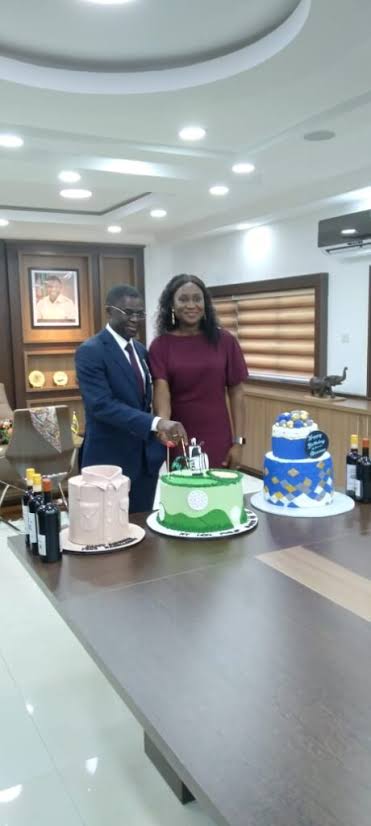 In her birthday felicitations, the elder sister and sports administrator, Mrs. Sabina Chikere, described Her Excellency as a Godly woman with a good heart.
According to her, 'she exhibits the character of our Mother Mary in consonance with her name, Maryann. My admonition is that she should remain her good self, no matter the tide of life. May the good Lord continue to bless her, she added.
An Accountant by training, she is a devout catholic and recipient of several local and international awards in recognition of her modest contributions to humanity.
In all her accomplishments in life so far, she prides herself as a good mother and loving wife who loves to cook for people; a virtue her husband adores so much.
In her leisure, she plays tennis and golf. To the glory of God, the second family is blessed with four lovely children.
The entire staff, (political, civil/public servants) wish Her Excellency, Mrs. Maryann Shaibu hearty birthday cheers and many happy returns.