By Benjamin Oboh
COAS Shooters continue on their path to gain promotion back to the top tier handball league as they added to their victory on day 2 of the National Division One Handball league ongoing in Benin City, Edo State on Monday.
COAS Shooters defeated Nasarawa Ambassador 30-20 after breezing past Yobe Boys 37-20 on Sunday to top the men's category.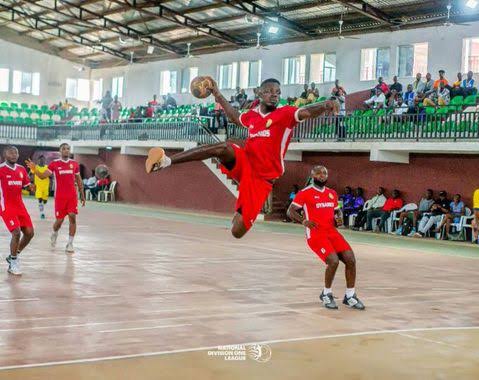 Other matches in the men's category witnessed Cross River and Yobe Boys sharing spoils in a 25-25 draw while Adamawa emerged with their first win in the league after triumphing 39-24 over Osun United. Sunshine Kings of Akure made the day having secured the biggest win of the Matchday as they surmounted Mindscope Academy 35-18.
In the women category, Ekiti did not drop a sweat as they eased past UNIBEN 30-19 while Rivers Queens overmatched Mindscope Academy 24-19.
Day 2 Results
Men category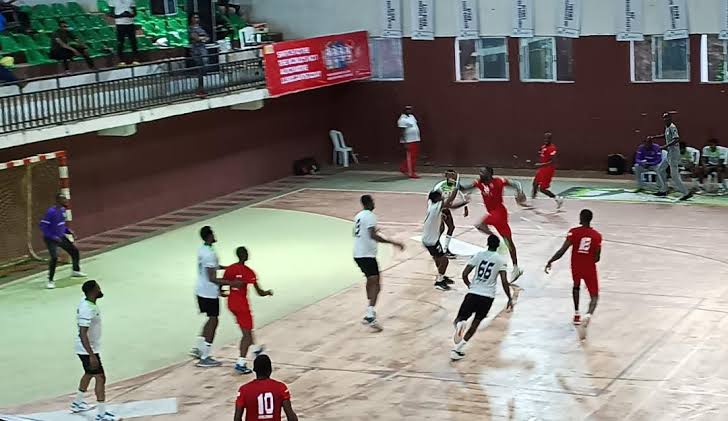 Adamawa 39-24 Osun United
Cross Rivers 25-25 Yobe Boy of Kebbi
Sunshine Kings of Akure 35-18 Mindscope Academy
COAS Shooters 30-20 Nasarawa Ambassadors
Women Category
Ekiti 30-19 UNIBEN
Rivers 24-19 Mindscope Academy