In a shocking twist of events, the road to the 2024 Women's World Cup in Colombia just became smoother for Nigeria's Falconets as Mauritius has withdrawn from the upcoming FIFA Women's World Cup U-20 qualifier scheduled to take place next week Platinumnewsng.com is reporting.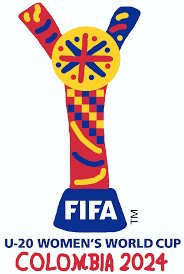 The Falconets who have been preparing earnestly for this fixture have proceeded to the next round after it was announced today that Mauritius has withdrawn from the competition.
This development comes as a surprise to many football enthusiasts who were anticipating the clash between the two nations. While the reasons behind Mauritius' withdrawal remain undisclosed, it serves as a significant step for the Nigerian young football talents.
The Falconets will now advance to the third round of the Women's World Cup qualifiers, bringing them one step closer to securing a spot in the prestigious tournament in Colombia in 2024.