…commissions two boreholes to immortalize deceased

Edo State Deputy Governor, Rt Hon Comrade Philip Shaibu, weekend joined the family of late Fatima Ahmadu in the 40-day Firdau prayers for the deceased.

In his speech at the solemn event, the Deputy Governor commiserated with the bereaved family, while admonishing them to "stay strong and stand in to fill the gap created by the demise of Mama Fatima". He noted that Mama lived a life worthy of emulation, hence he believed that she was resting peacefully in God's bosom.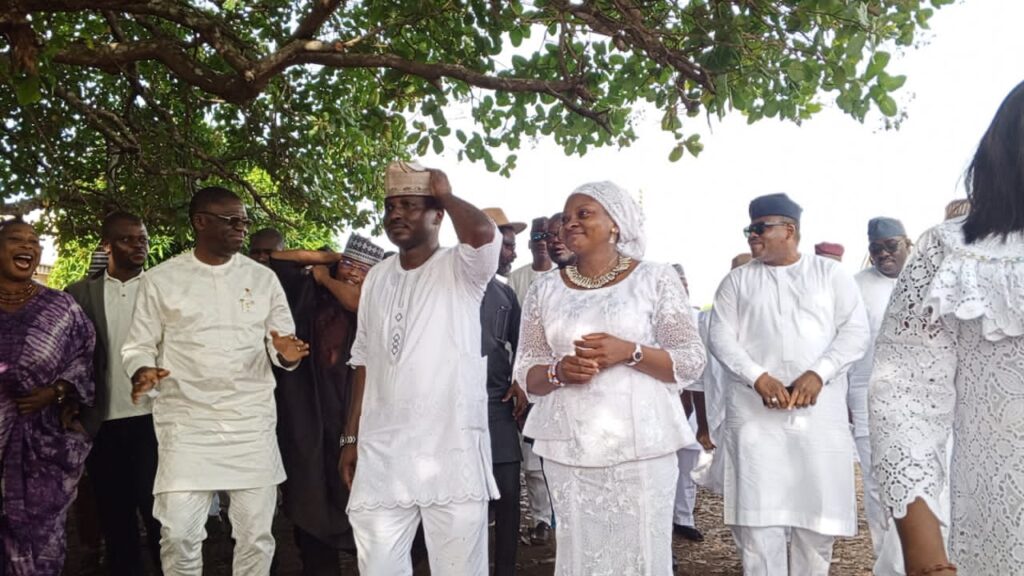 According to Shaibu: "While Mama was on here with us, she lived an exemplary life. She was a mother to all and raised her children in the ways of God".

"She was a disciplinarian and contributed immensely to the development of her community. Mama also played a leading role in building human capacity. Indeed, she meant so much to her family and friends", Shaibu added.

Highpoint of the ceremony was the commissioning of two boreholes at Imiakeble in Etsako East Local Government Area of Edo North, built by the deceased son, Colonel Ahmed Ahmadu, to immortalize his late mother and grandmother.


The final prayers attracted family members, friends, well-wishers and associates of Mama Fatima Ahmadu.