…Faculty of Agricultural Sciences dazzles in Football Final
Edo State Deputy Governor, Rt Hon Comrade Philip Shaibu, Friday, joined the University of Benin Community and football lovers to watch the football finals of the Vice-Chancellor Games at the University Sports Complex in Ugbowo, Benin City.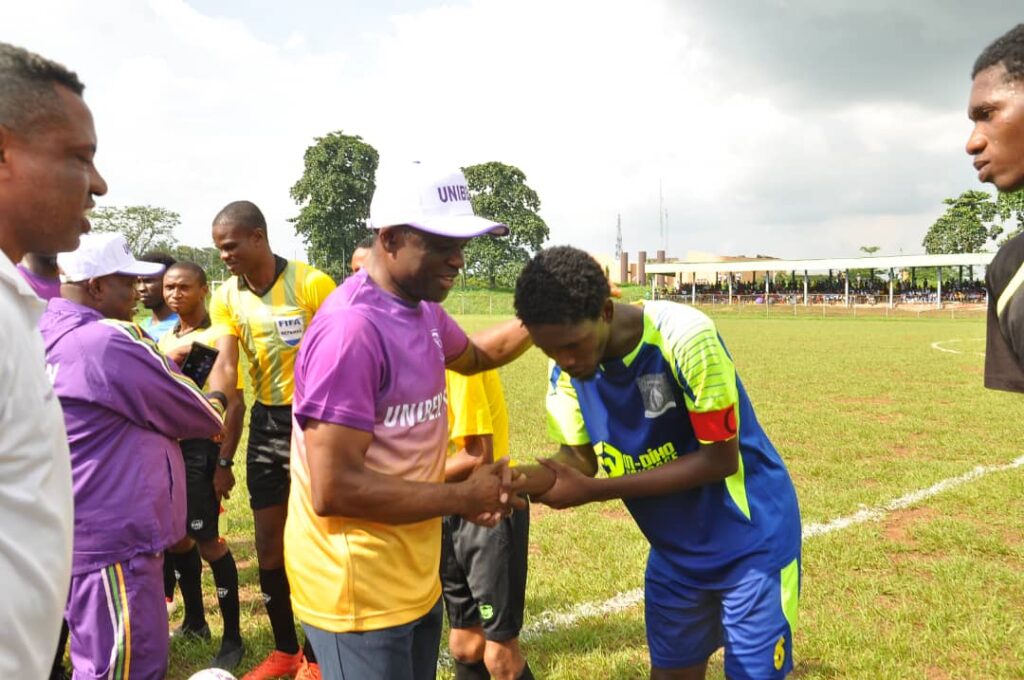 The annual inter-faculty sports festival which has seen students exhibit their God-given talents from the set go with a lot of skills, goals and actions recorded from the over 77,000 and 1 students populace, had in attendance the presence of sports-loving deputy governor who retired from active football in 2022.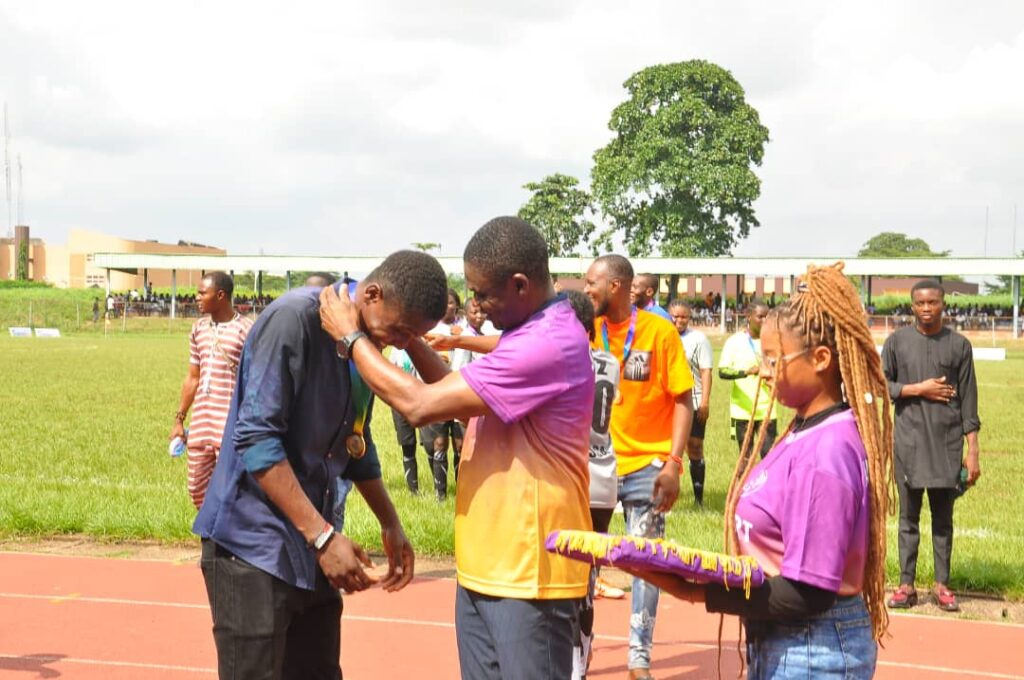 Speaking with Journalists shortly after the match, Shaibu acknowledged the human capacity development initiatives by Governor Godwin Obaseki, noting that three talented athletes from the University have been spotted by the Edo State Sports Commission scouts, who would integrate them for more trials and possible recruitment.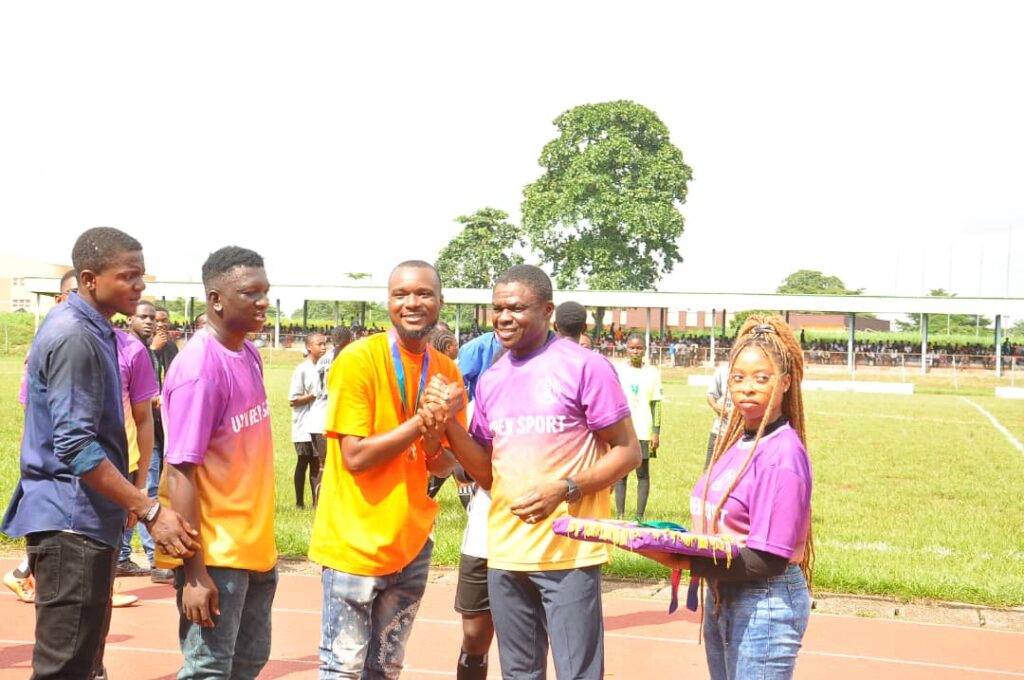 The event was witnessed by some Edo State Sports Commission members, led by the Permanent Secretary, Mrs Sabina Chikere, including some officials from the Edo State Football Association, among others.
The Vice-Chancellor's Cup is an annual inter-faculty football competition. This year's edition ended with a match between the defending champions, the Faculty of Agricultural Sciences and the Faculty of Education.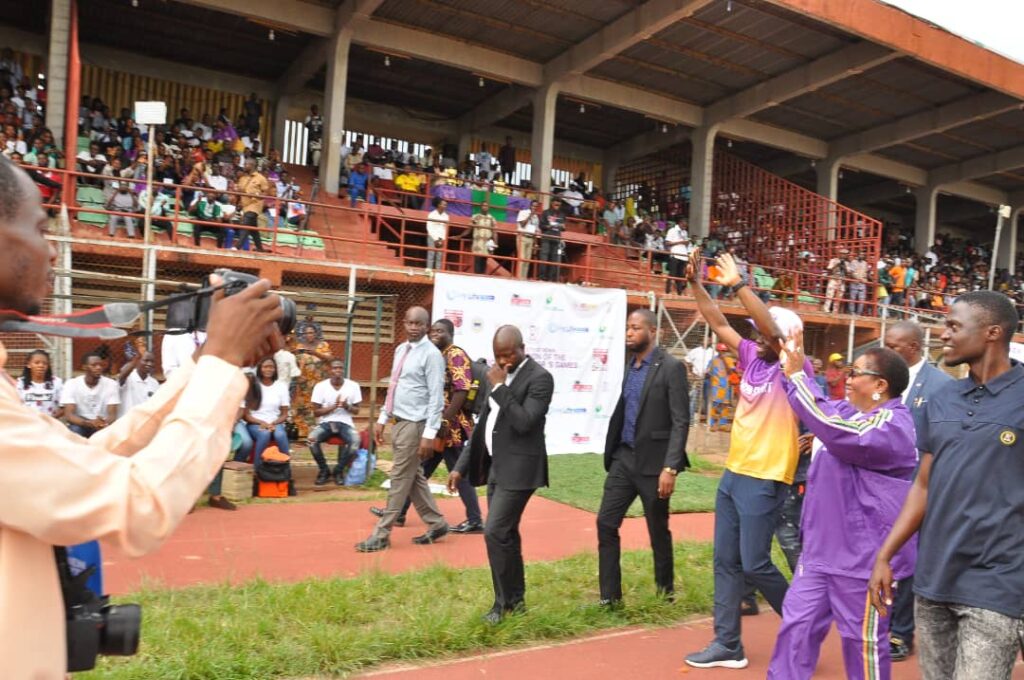 The football match commenced soon after the final match between the female team of the Faculty of Social Sciences and the Faculty of Engineering.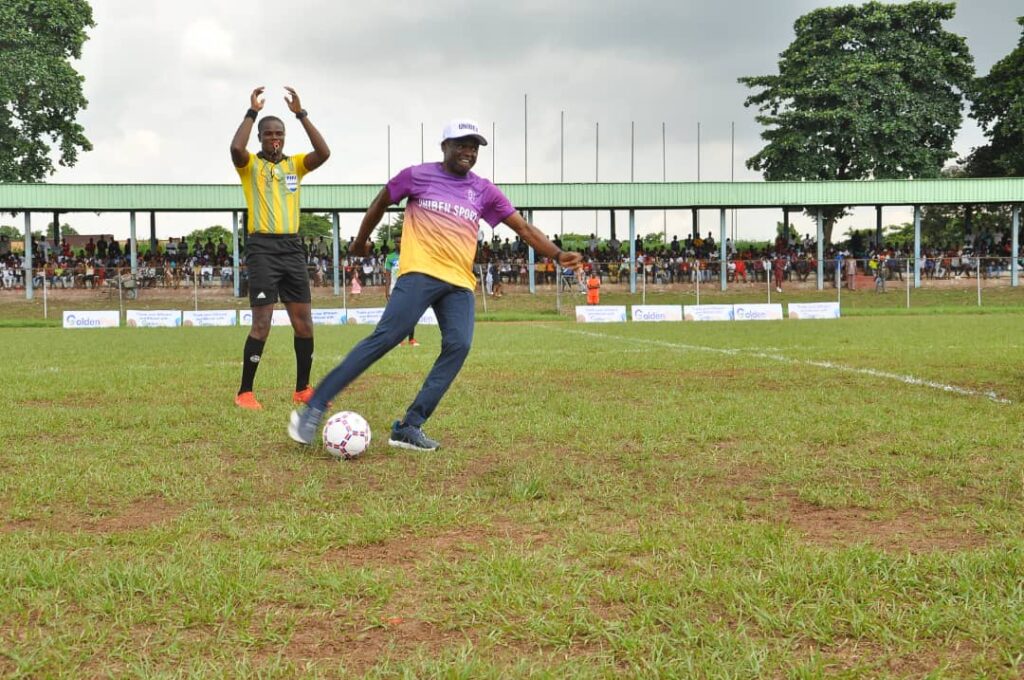 Five minutes into the match, the Faculty of Agricultural Sciences scored the first goal via the spot kick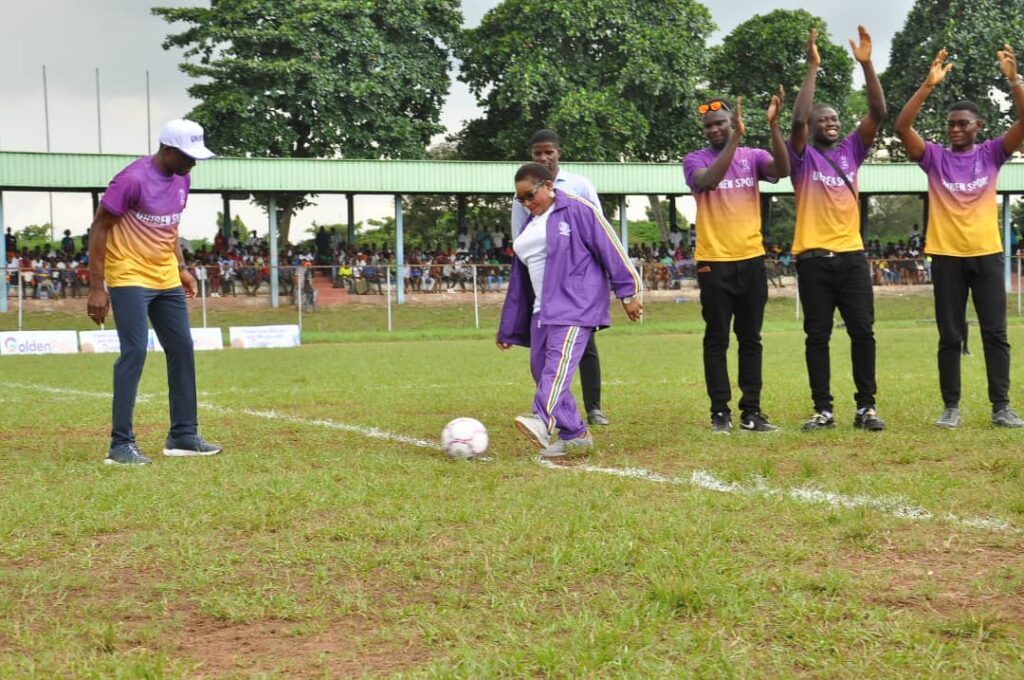 Abdul Jabbar scored a brace to end the hope of the Education Faculty, while signalling his interest to join Bendel Insurance FC of Benin and drew applause from over 20,000 spectators.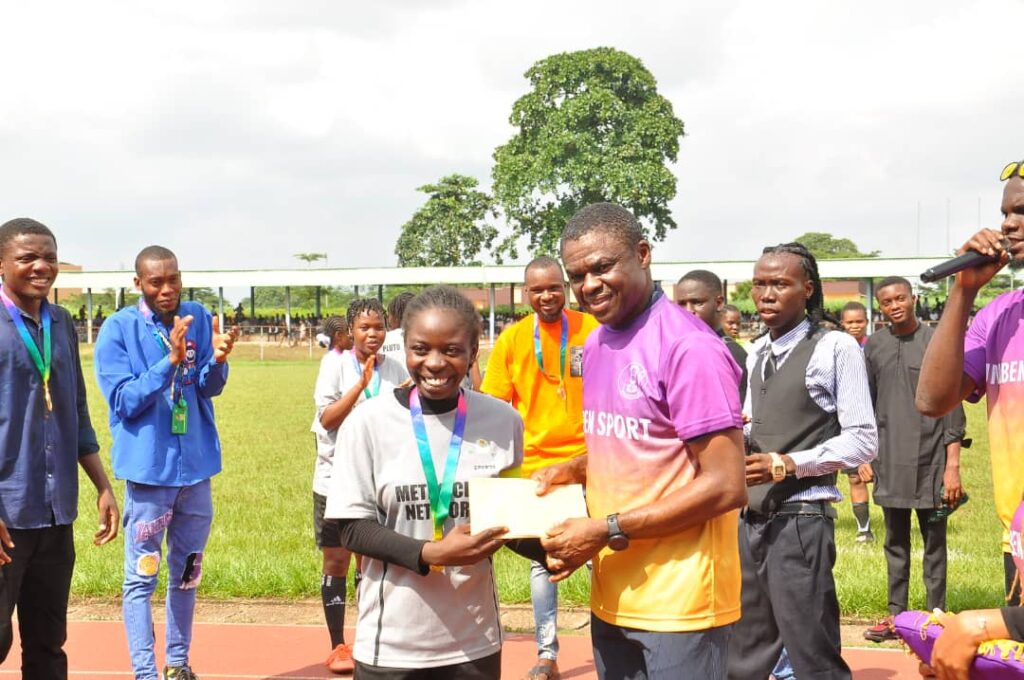 At the end of the match, Shaibu was presented with a medal by the Vice Chancellor of the University, Prof Lillian Salami, as the mammoth crowd cheered and erupted with chants of "Shaibu, the incoming Governor 2024", took many by surprise.