Tuesday was an unforgettable day for Sulaimon Runsewe who rose the bar in terms of his individual performance in an international Cricket match as he batted the yellow Greens of Nigeria to their sixth consecutive win in the ongoing West Africa Trophy Cricket Tournament at the Tafawa Balewa Square Cricket Oval, Lagos, Nigeria, platinumnewng.com is reporting.
Runsewe who was expectedly named the player of the match, recorded 80 runs off 62 balls against Ghana on the sixth day of hostilities in the tournament.
Nigeria won the toss and elected to bat, scoring 142 runs for the loss of 6 wickets after 20.0 overs in the first innings. The innings also saw Ajekun Daniel of Nigeria scoring 33 runs.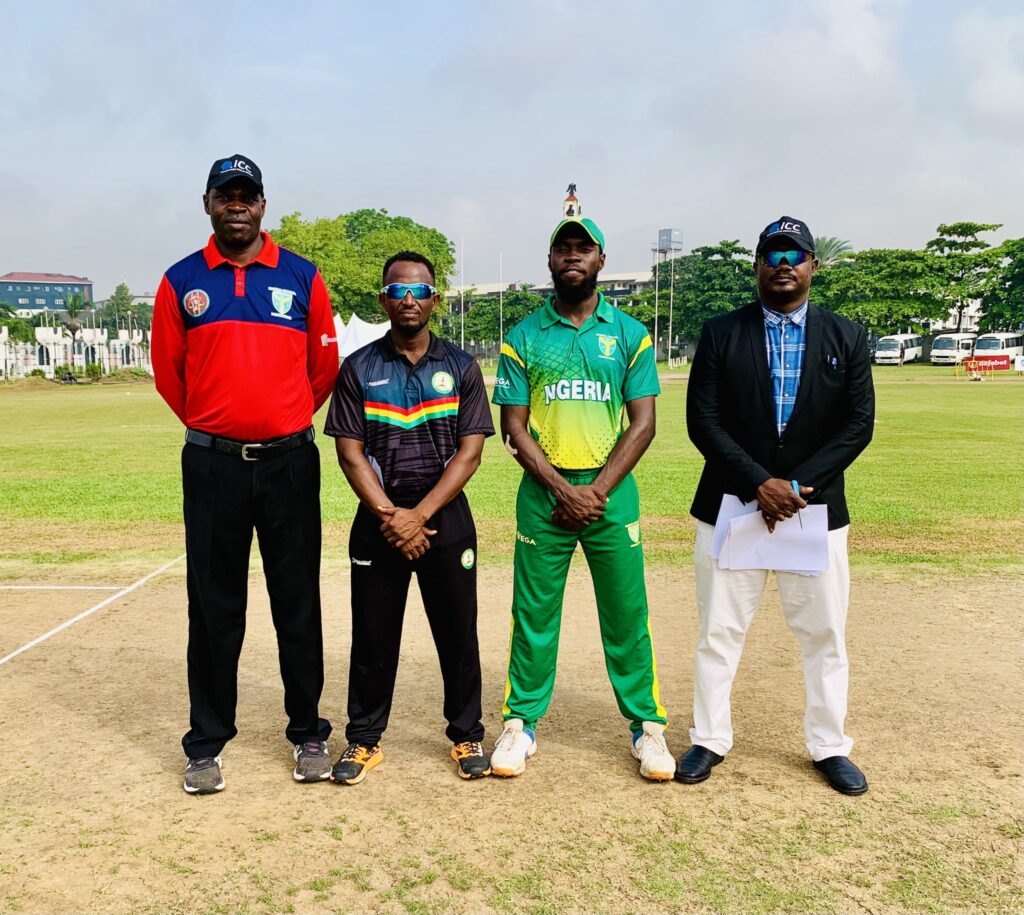 The second innings saw the combined bowling and fielding team of the yellow greens drastically restricting the Ghanians from making batting progress. The Ghanians were eventually ran out with only 60 runs scored after 14.2 overs.
Taiwo Muhammed bowled 4 wickets while Kareem Ridwan and Udekwe Chiemelie bowled 2 wickets each as they rallied round to claim a well deserved victory.
In another game today, Sierre Leone fought hard to earn their first win of the tournament, defeating Rwanda by 2 runs, in a game that needed the East Africans to score four runs off the final ball.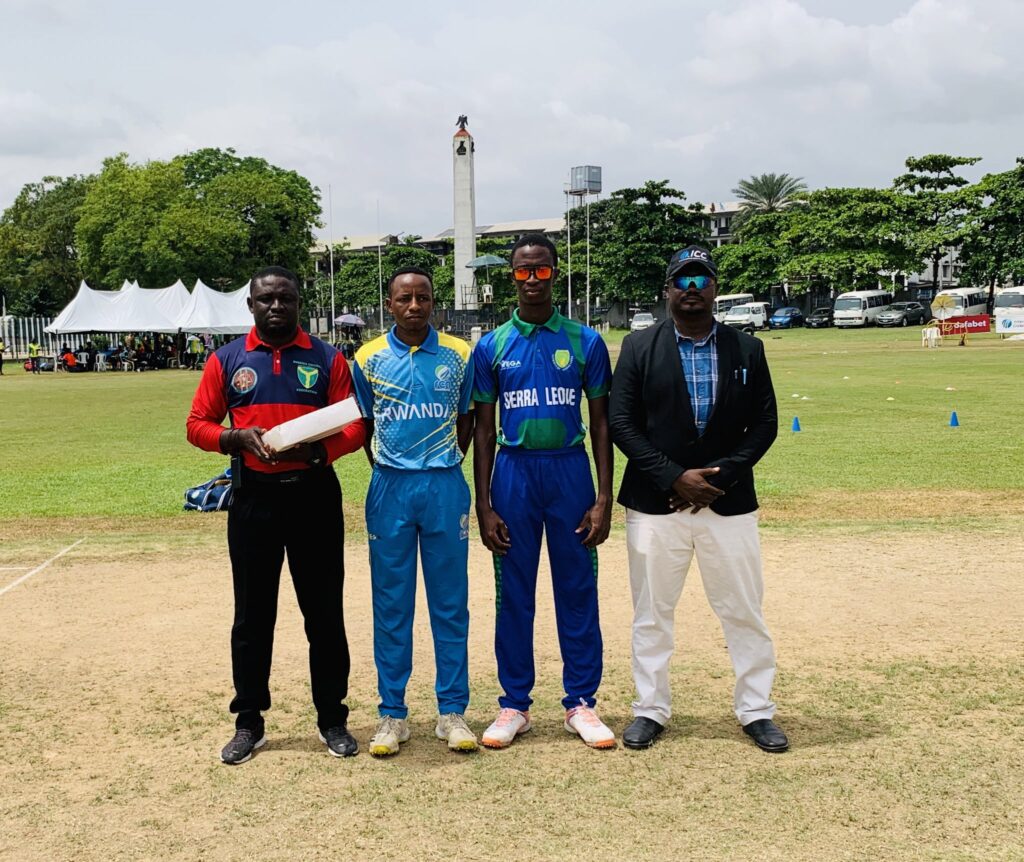 The yellow greens will once again file out against Ghana in their seventh game of the tournament on Wednesday morning at 10 a.m.