Hussaini Abdullahi put up a solid display for the Benin Arsenal as Bendel Insurance Football Club continued to impress in Pre-season games ahead of the Nigeria Premier Football League (NPFL) new season.

The centre-back was crucial in ensuring Bendel Insurance got a clean sheet in the friendly tune-up game.


Hussaini who saw the 90 minutes of the Bendel Insurance CAF Confederation Cup preliminary round match win over ASO Chlef in Algeria, scoring his spot kick as well in the shootout, in August, was the heart of the Benin Arsenals in the energy-sapping match against the Naija Super 8 tournament winners.

The Niger-state born on various occasions thwarted Sporting's attack lines that had Junior Lokosa spear heading the attack.

With precision in his passes, wins in many aerial duels, interceptions, clearances and professional tackles gave a good account of himself in the match to the applause of people present to watch.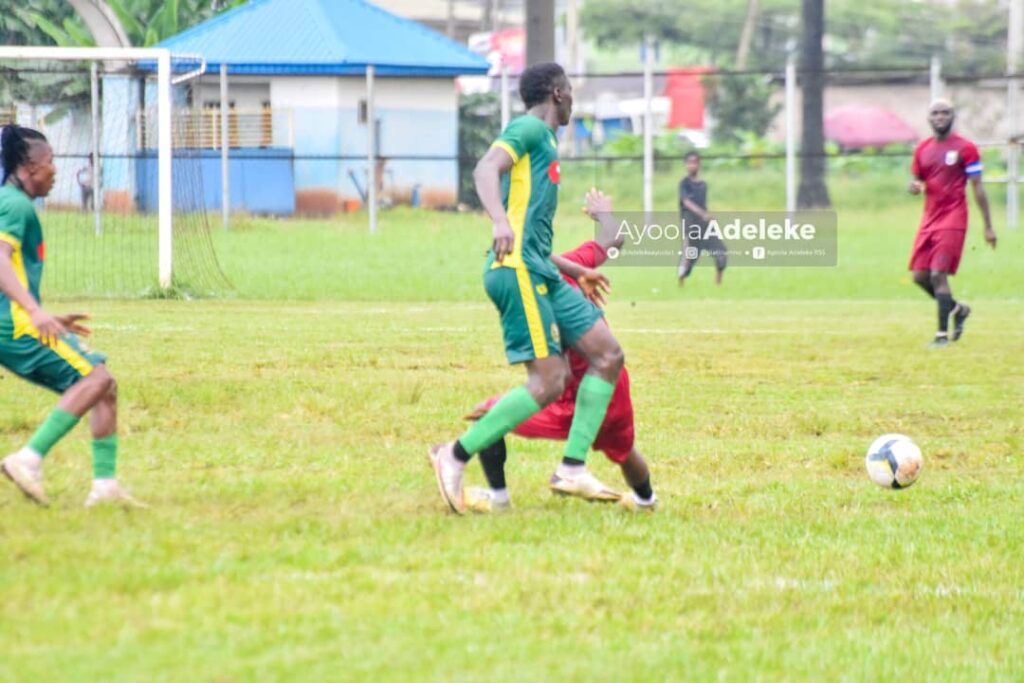 Ismael Sarki's 90+3 minute header made the difference as Bendel Insurance deservedly pipped the Lagos-based side in a friendly tune-up game at the Western Boys High School Pitch on Thursday evening.

The Benin Arsenal started the game with a strong 11 involving the likes of Tanimu Benjamin, Imade Osarenkhoe, Sunday Anyawu, Kelly Kester, Sarki Ismael and other vital members of the squad.

In the test game, tactician Monday Odigie repeatedly tried out different formations and tactics as his squad gets ready for the clash against RS Berkane at the CAF Confederations Cup.