It appears like the newly appointed Enyimba Chairman Kanu Nwankwo, is seemingly stamping his authority right from the get-go.
Kanu has seemingly taken a rash route by sanctioning the dissolution of the technical crew spearheaded by former teammate, Finidi George.
Via a letter signed by Ifeanyi Ekwueme, the recently appointed Sporting Director of the NPFL Champions, the club established the controversial decision.
Enyimba's technical crew which consisted of the main team and the cadet team have been relieved of their duties.
Enyimba Chairman Kanu Nwankwo was given the sole responsibility to handle the Nigerian giants, following the departure of Felix Anyasi Agwu.
His predecessor spent 24 years at Enyimba winning several trophies, including 2 CAF Champions League titles and 9 Nigerian top-flight league titles.
Meanwhile, the decision approved by the ex-Nigeria International could however be rectified if they reapply for their position within the next 48 hours.
According to the brief letter, this order will take effect immediately and as such Finidi George, who led Enyimba to the Nigeria Premier Football League title last term is currently in limbo over his managerial status.
The letter which was penned in caps reads: "TO ALL THE MANAGEMENT, STAFF, AND TECHNICAL CREW OF ENYIMBA FC 1st and 2nd TEAMS.
"YOU ARE HEREBY INSTRUCTED BY THIS NOTICE TO RE-APPLY FOR YOUR POSITIONS IN THE CLUB WITH IMMEDIATE EFFECT.
"NOTE: ALL APPLICATIONS SHOULD BE SUBMITTED TO THE CLUB TMS MANAGER WITHIN 48 HOURS.
"THANKS FOR YOUR USUAL CORPORATION."
This move sanctioned by Kanu Nwankwo has been met with mixed reactions, with some being on the divide that he shouldn't have made such a decision.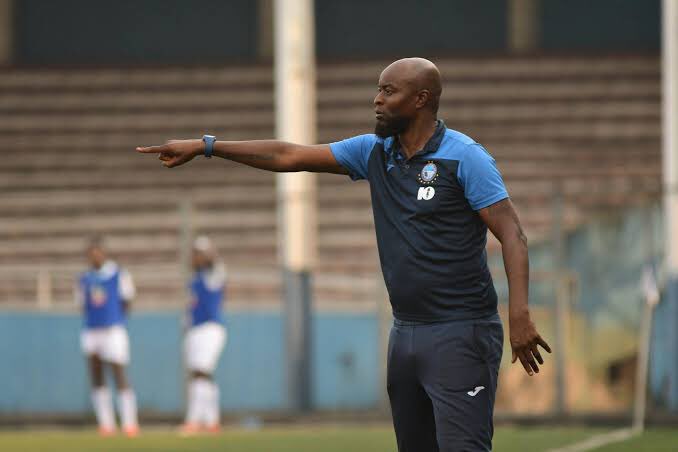 However, some also align with his prism as they feel it is an initiative done to checkmate individuals who are surplus to requirements.
Anyway, according to Owo Sports, they indicate that Kanu has squashed reports loitering around regarding the sacking of head coach, Finidi George.
The 46-year-old expressed that those reports are false and he maintained that Enyimba are sticking with their current gaffer.
He said: "It's not true, it's negative people trying to put problem, Finidi is the Coach and we are working with him".