…serves as 'altar boy' during mass
As Nigeria joins the rest of the world to mark the 2023 Fathers Day, Edo State Deputy Governor, Rt. Hon. Comrade Philip Shaibu has urged parents to teach their children the virtues of godliness and moral discipline, by teaching them the way of the Lord.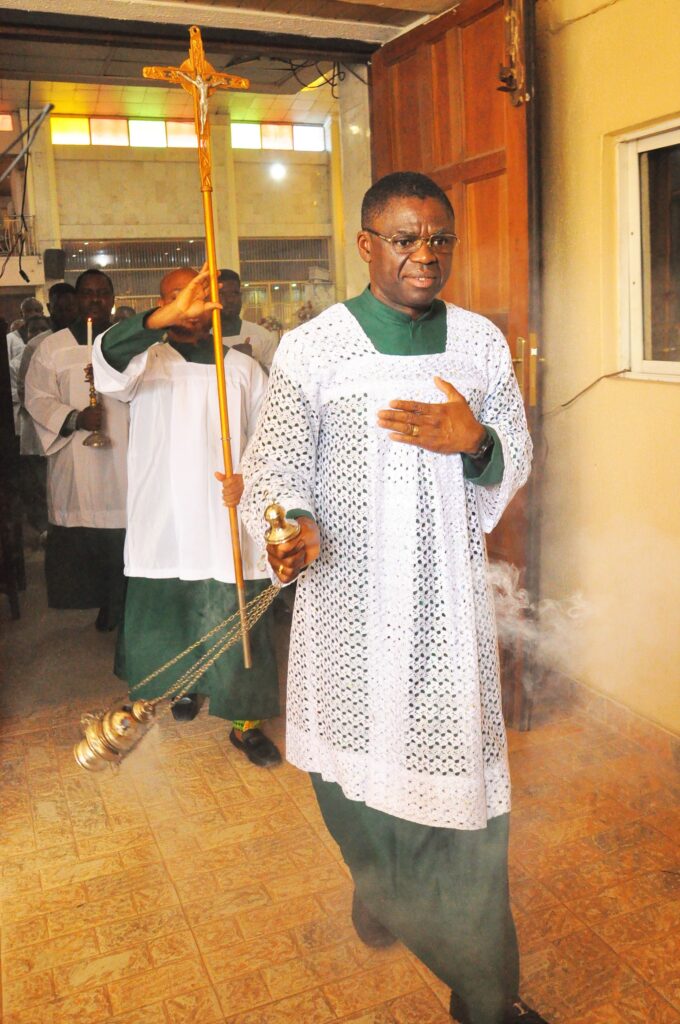 Speaking shortly after mass, in celebration of the annual event, at the St. Paul's Catholic Church, Benin City, the Deputy Governor noted that, "mothers should ensure their children understand what fathers are doing to keep the home running".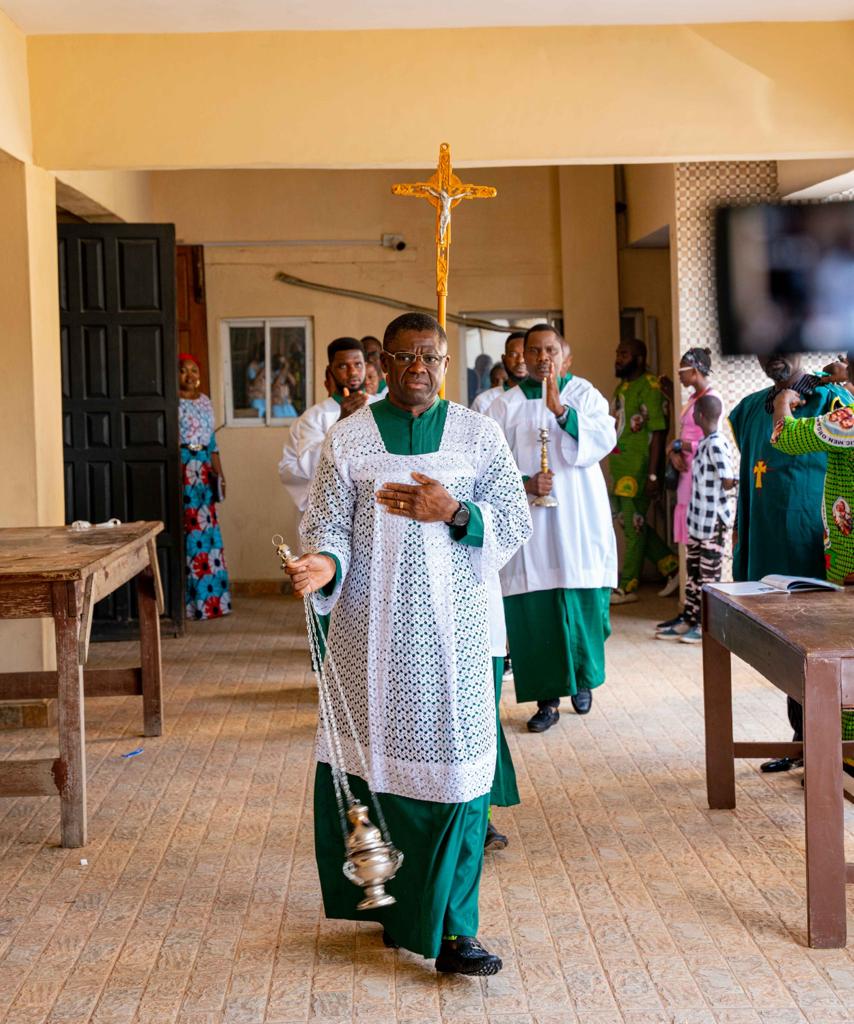 "As head of the family, every father should sustain that headship, but not be autocratic".
"We must also love our wives because God said so. Women must also be submissive to their husbands".
"I pray as we celebrate today, God will continue to grant all of us the grace, wisdom, knowledge and understanding to help our families grow. Growth in the society starts from the family and when families do the right thing, the society will be better for us".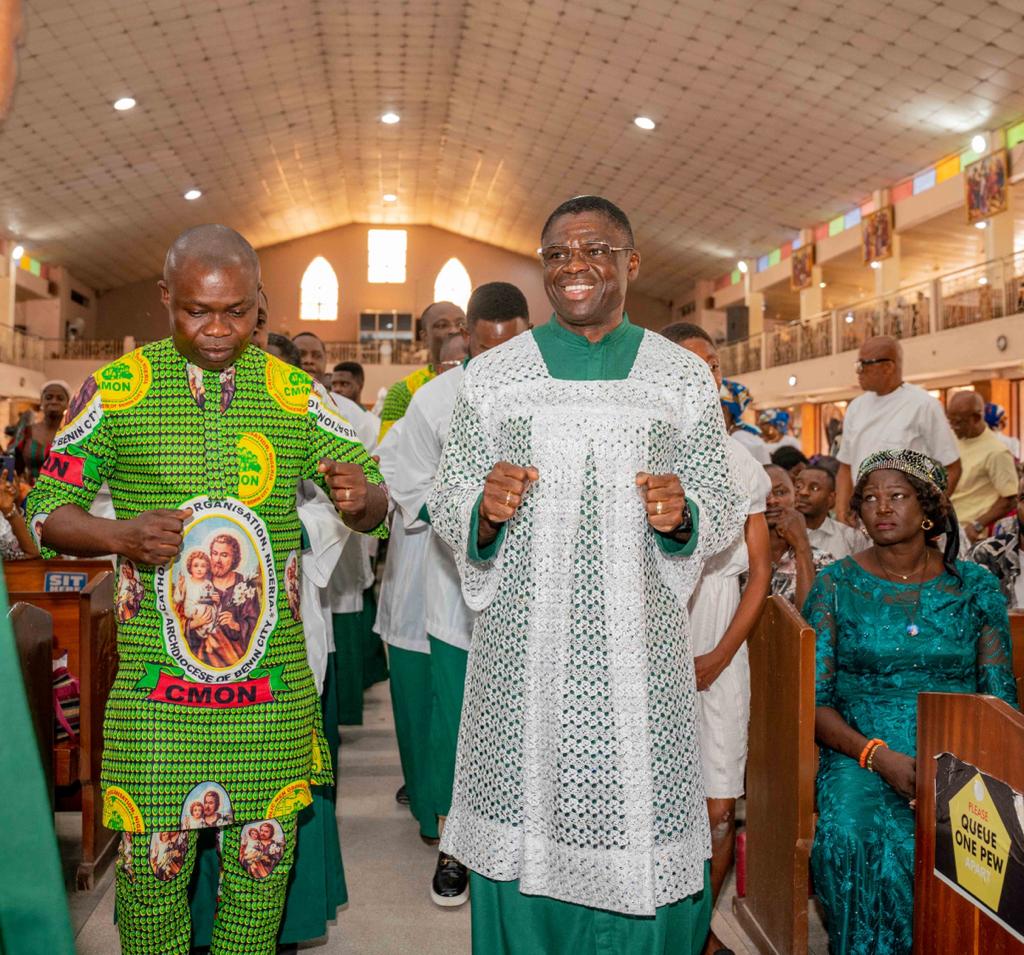 "I pray God to grant all fathers and expectant fathers their heart desires and sustain us so that we will be able to provide for our families as well as show our children the way of the Lord".
"We know the situation in the country today, the fuel subsidy removal which has caused us untold hardship. As fathers, this is the time to be more active and join our wives in prayers and do more for them. As fathers, we need to do more to augment our pay to sustain our families in these hard times".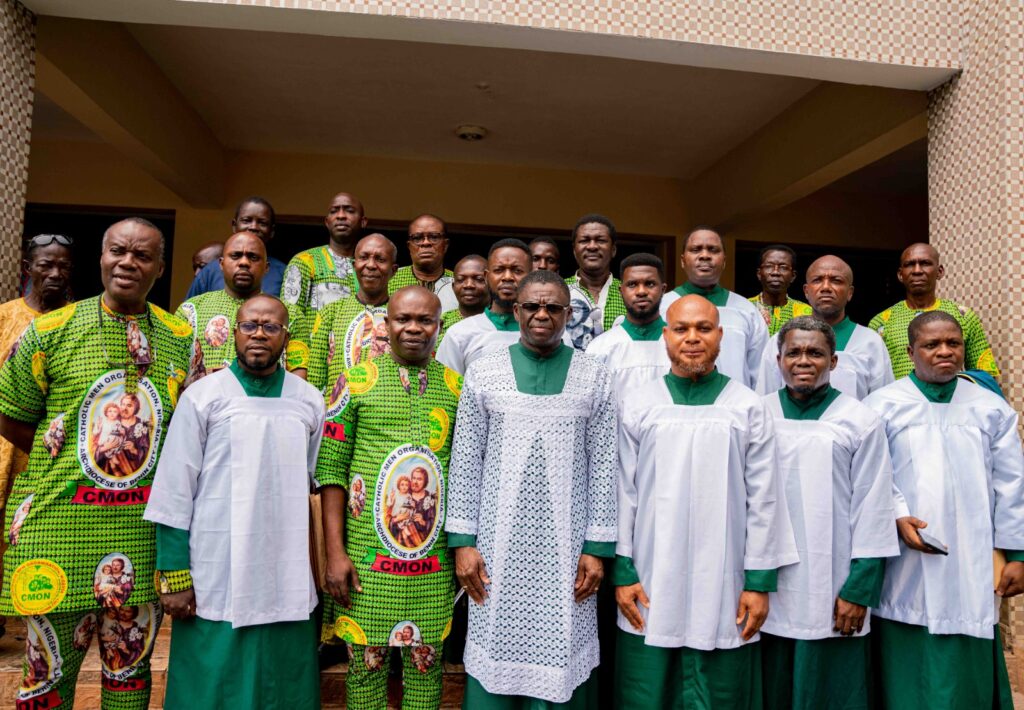 "It is not easy, but I pray God gives us fathers, the strength to do so. Happy Father's Day to all fathers", Shaibu added.
In his homily, Fr. Edwin Omoregbe stated that God commands us all to honour our fathers. He quoted from the book of Exodus 20:12; "Honour your father and your mother, so that you may live long in the land the Lord, your God has given you".
According to him, "this commandment is the first with a promise and that honouring our parents is a way to honour God".