…commends His Royal Majesty for reviving age-long heritage

Edo State Deputy Governor, Rt Hon Comrade Philip Shaibu, has congratulated the Benin Monarch, Oba Ewuare II, Oba of Benin, on the revival and celebration of the Emoro Traditional Festival.
The historic festival is an age-long traditional celebration of the new yam feast in Benin Kingdom.

His Royal Majesty revived the celebration of the festival after it almost went into extinction.

In his message of felicitations he signed, the Deputy Governor stated:
"I am most delighted to felicitate with His Royal Majesty on this momentous celebration of the Emoro Traditional Festival".

"The revival of this historic festival is a demonstration of our highly revered monarch's quest to preserve the rich culture and tradition that the great Benin Kingdom is renowned for globally".
"Centuries ago, the Emoro Traditional Festival provided a platform for the people of Benin Nation, both at home and in the diaspora to interact, socialize and promote the unique heritage of the kingdom".

"As a son of the Omo N'Oba, l am proud to join the Benin Royal Family and well-meaning Edo people, particularly sons and daughters of the Benin Kingdom to congratulate His Royal Majesty for the wisdom and courage in reviving the Emoro Traditional Festival".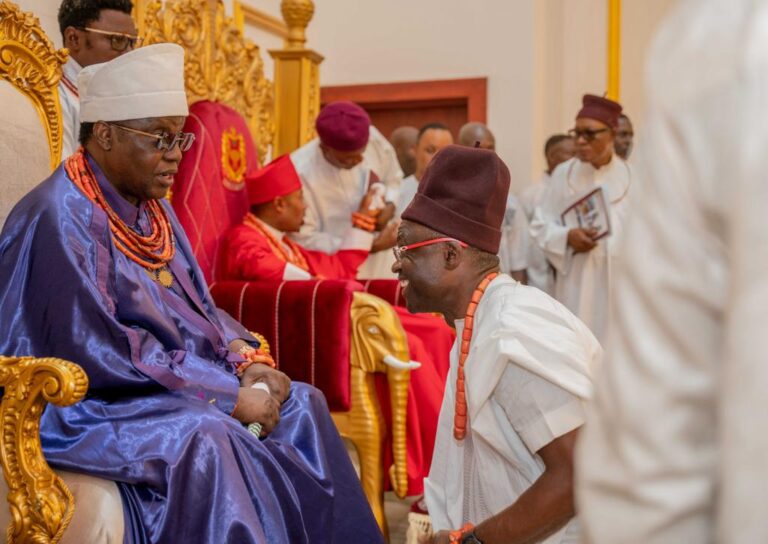 "As our great Oba celebrates, may Almighty God and the indomitable ancestors of Benin Kingdom continue to bless His Royal Majesty and preserve our people in love, unity and mutual co-existence".

"Oba Gha To' Kpere – lse", Shaibu added.